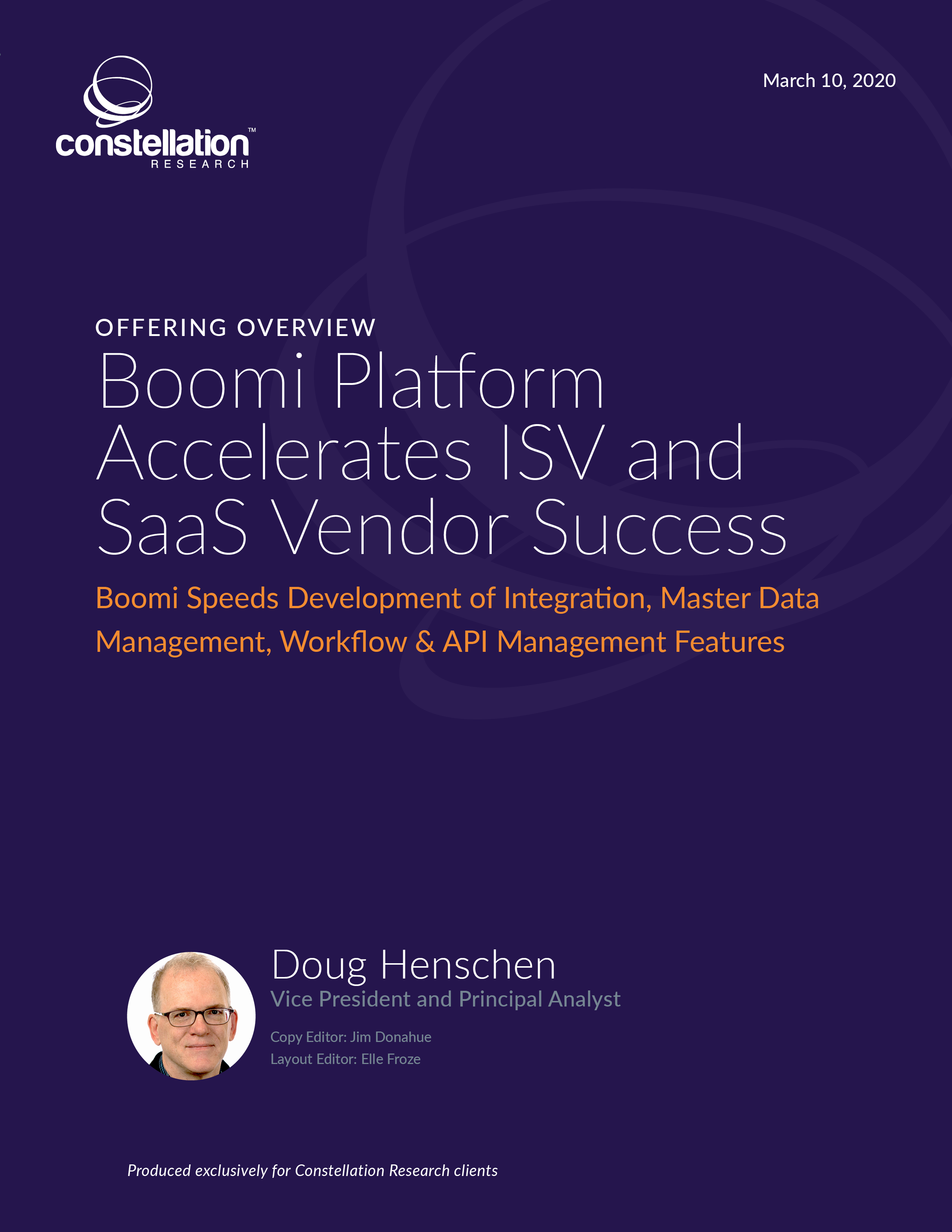 Boomi Speeds Development of Integration, Master Data Management, Workflow & API Management Features
Boomi, an independent business unit of Dell Technologies, offers a cloud-based integration platform as a service called the AtomSphere Platform. The platform supports data integration, master data management, workflow, application programming interface management, and business-to-business integration and electronic data interchange. Development, deployment and monitoring are handled by the AtomSphere Platform. Boomi's unique architecture allows these integrations to be designed and monitored from their central web-based interface, but runtime operation can take place on-premises, in private clouds or in Boomi's public cloud. The January 2020 acquisition of Unifi Software adds data cataloging and data preparation capabilities that eventually will be integrated into the AtomSphere Platform.
This Offering Overview provides an overview of the Boomi AtomSphere platform from the perspective of independent software vendors and software-as-a-service vendors seeking to partner with an integration vendor. This report identifies key differentiators, examines functional capabilities, considers the offering's strengths and weaknesses, provides use cases and explores partner features, programs and pricing. Independent software and service vendors should use this report to evaluate the Boomi AtomSphere Platform for embedding, original equipment manufacturer licensing and other partnership arrangements.  
Get Access to This Premium Content