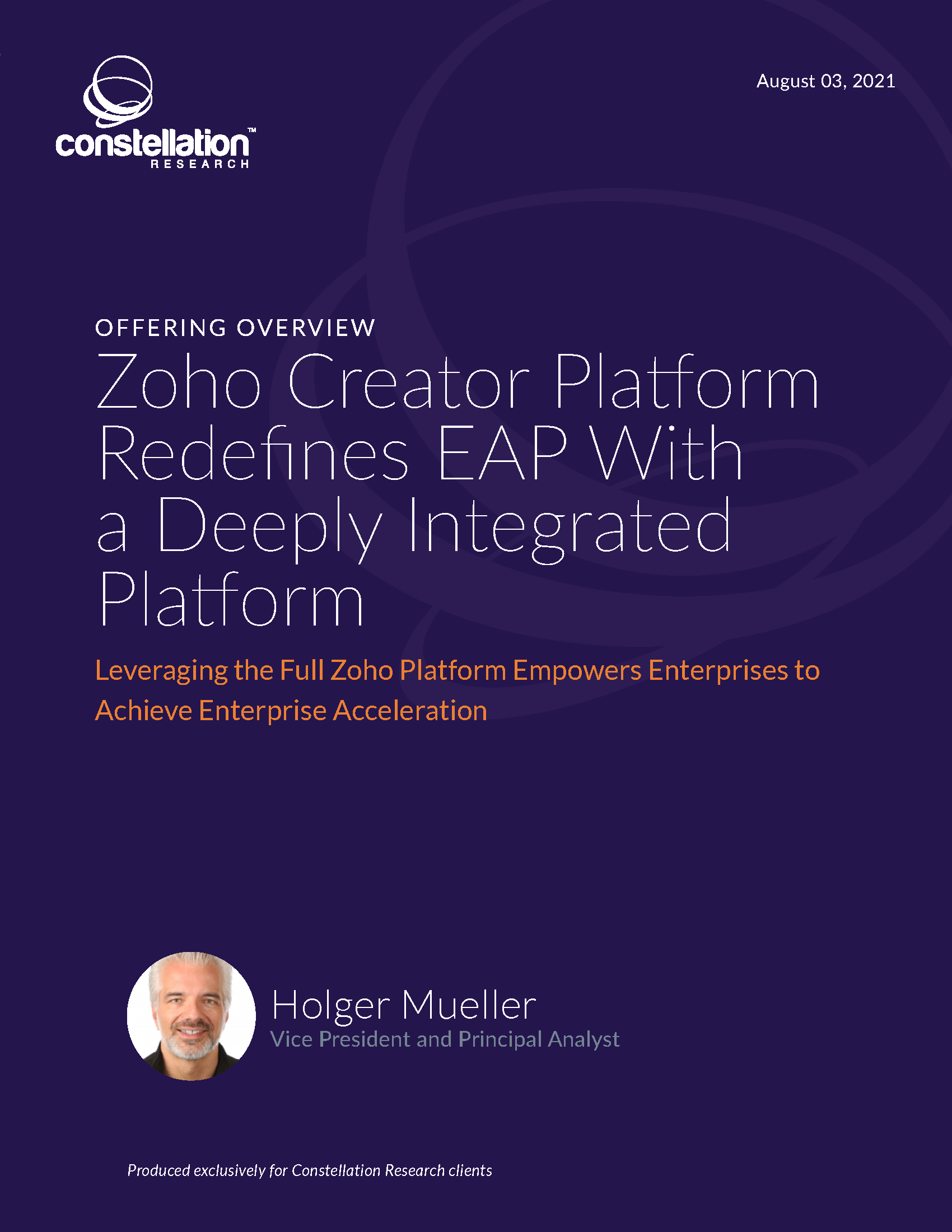 Executive Summary
This report provides an overview of Zoho's Creator platform, which allows Zoho customers to extend and integrate their Zoho applications as well as build their own automation capabilities.
Zoho has a corporate DNA of "do it yourself," building out its own technology stack; operating its own cloud infrastructure; and developing higher-level stack capabilities such as email, collaboration, and analytics in-house. The result is that its enterprise application platform (EAP) capabilities, built into Zoho Creator, are very powerful and enable enterprises to achieve more in less time and at less cost than with other EAP platforms.
The other vendor offerings covered in the underlying Constellation Market Overview are (in alphabetical order): Infor OS, Microsoft Dynamics platform, Oracle NetSuite SuiteCloud platform, Oracle Visual Builder, Salesforce platform, SAP Business Technology Platform (BTP), Unit4 People Platform, and Workday Extend platform.
Get Access to This Premium Content