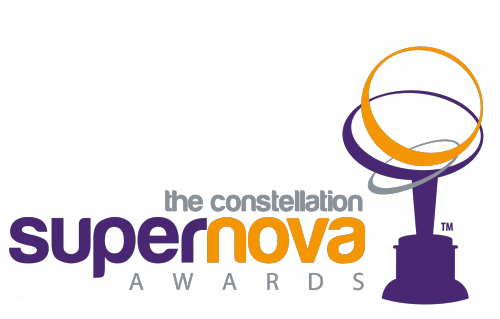 The Constellation SuperNova Awards are the first awards to recognize individuals for their courage in battling the odds to introduce disruptive technologies in their organizations.
The SuperNova Award winners are individuals who have triumphed against the status quo to introduce and develop new technologies to their organizations. Most importantly, the Award winners have created disruptions within their market and represent the cream of the early adopter crop.
2013 SuperNova Award Winners
Consumerization of IT & The New C-Suite - Chris Plescia, IT Leader, Collaboration, Nationwide
Matrix Commerce - Alan Hilburn, Director – IT Transportation & Operations, PSC, LLC
Data to Decisions - Roman Coba, Chief Information Officer, McCain Foods Limited
Digital Marketing Transformation - Karen Simmons, Senior Director, Enterprise Data Warehouse, Kelley Blue Book Co., Inc.
Future of Work - Greg Hicks, Director IT, Social and Collaborative Innovation, UnitedHealth Group
Next Generation Customer Experience - Pierre Bourbonniere, Head of Marketing, La Société de transport de Montréal (STM)

Technology Optimization & Innovaton - Don Whittington, Vice president and CIO, Florida Crystals Corporation