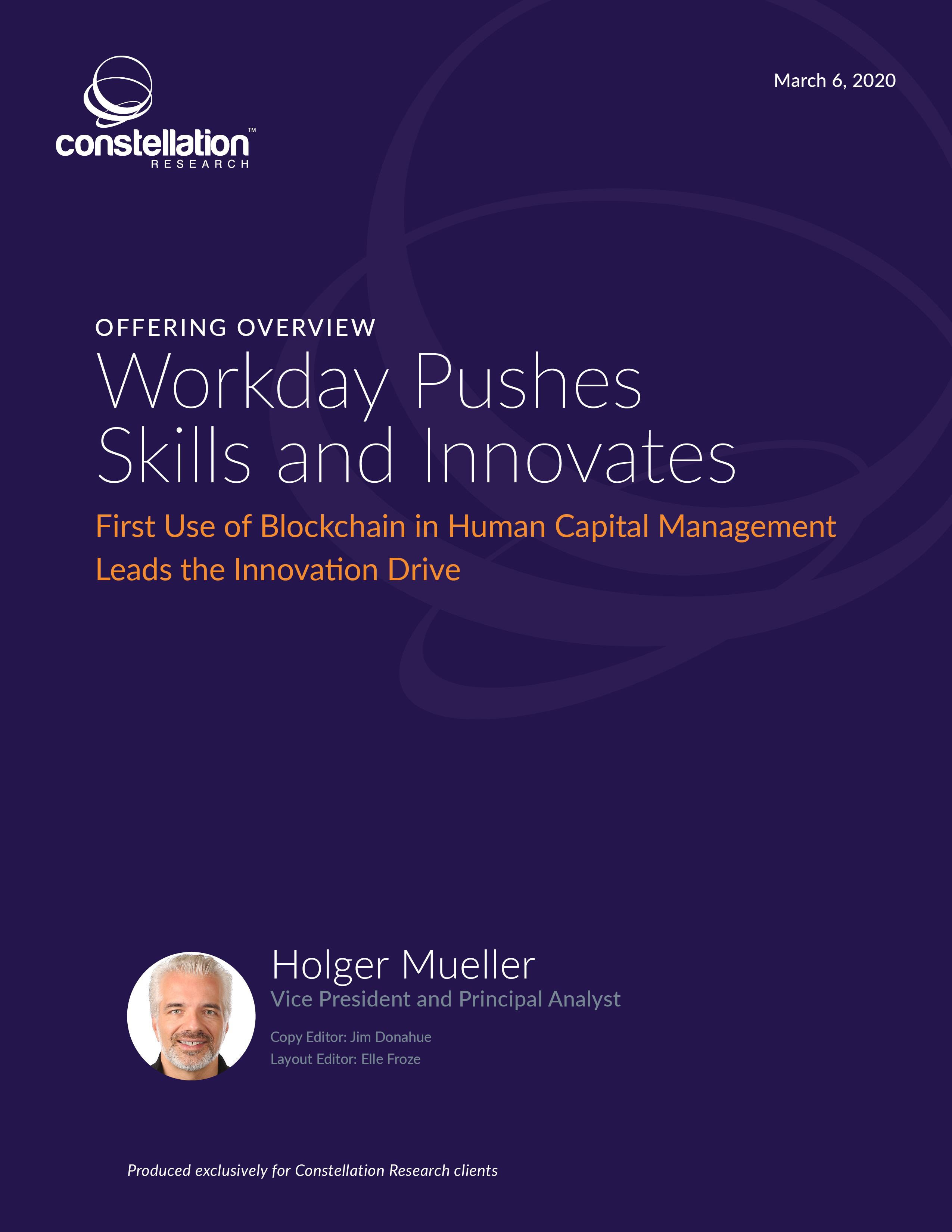 First Use of Blockchain in Human Capital Management Leads the Innovation Drive
This report provides an overview of Workday HCM differentiators and analyzes its capabilities to satisfy enterprises' demands to power their people processes with an integrated human capital management (HCM) suite. It highlights recently delivered and long-term differentiators that set Workday apart and enable people leaders to help their organizations achieve Enterprise Acceleration and change the Future of Work for the people in their enterprise.
Workday offers a rich HCM suite compared with the other vendors that are part of Constellation Research's Market Overview on HCM suites. With Workday HCM, enterprises likely have the best shot to solve long-term, lingering skills challenges. Employees can take better control of their careers with the Workday Career Hub and look at internal opportunities thanks to the new internal Talent Marketplace. As already established as a tradition at Workday, all of this functionality comes in a friendly, easy-to-consume user experience, which contributes to help Workday's overall people experience. Finally, Workday has been the first of the HCM vendors covered in this Constellation Market Overview to make use of blockchain technology with the Workday Credentials and the WayToTM by Workday mobile application.
The other HCM suite vendors that are part of this Market Overview are ADP, Ceridian, Infor, Kronos, Oracle, SAP and Ultimate.
Get Access to This Premium Content