A YEAR THAT HAS LED TO THE GREAT REFACTORING
Despite the chaotic pandemic environment, 2021 was an amazing year for enterprise tech IPO's, product launches, and new technologies. CXO's were given the budgets to refactor their business models, add additional talent, and invest towards a digital future.  Amidst this backdrop, enterprises changed how they worked, what they sold, how they monetized, why they existed, and who they worked with. The underpinnings of what is known as the "Great Refactoring" began in 2021 and will fully emerge into 2022 and beyond.. 
The technology vendors named into this year's Enterprise Awards have show how they can partner with clients to be successful, show resiliency despite the harshest selling environments, and innovate despite the constraints placed on their businesses.  It's with pleasure to announce the 2021 Constellation Enterprise Award winners.
This category recognizes when an enterprise software startup achieves escape velocity in mind share and relevance.
WINNER: Starburst Data

Why did they win?
Starburst Data is advancing the Trino project as an open source platform for lakehouses and data mesh architectures. The well-funded 2017 startup brings together multiple Presto co-creators with enterprise tech veterans to pursue cloud-native companies operating at massive scale as well as enterprise giants with data strewn across cloud and on-premise sources invariably including multiple lakes and warehouses. The company's mission is to be enable access to data wherever it lives, and more than 150 large, data-driven organizations already rely on Starburst Data to do just that, including Comcast, Conde Nast, Finra, Verizon and VMWare. [Doug Henschen]
RUNNERS UP: Auditoria.AI
Why were they recognized?
The field of cognitive automation continues to grow. Auditoria.AI applies intelligent SmartBots to automate manual, error prone, and time-consuming finance processes for accounts payables and accounts receivables.  Using AI, Auditoria works with ERP systems, accounting platforms, and other financial systems of record.  Partnerships with Bill.com, Oracle ERP Cloud, Oracle NetSuite, Sage Intacct, Workday, and collaboration tools such as Microsoft 365 and Google Workspace have put Auditoria on the map for back office cognitive automation. In addition, Auditoria was a winner of Constellation's 2021 The Pitch awards. [R Wang]
RUNNERS UP: Horizon3.AI

Why were they recognized?
Horizon3.ai is one of the winners of Constellation's 2021 The Pitch awards.  The startup provides Red Teaming services that simulate a cyber security attack.  Their penetration testing platform, NodeZero, constantly assess an organization's attack surface.  From harvested credentials, misconfigurations, dangerous product defaults, and exploitable vulnerabilities to compromise your systems and data, Horizion3.ai's use of knowledge graph analycis and adaptive attack algorithms work to identify vulnerabilites . . Our core innovation is the use of knowledge graph analytics combined with adaptive attack algorithms. From a fresh round of investment to growing awareness in the market place among CISO's, this Autonomous Security Platform is gaining mindshare among the security elite. [R Wang]
RUNNERS UP: Varada

Why were they recognized?
Mastering data is the foundation of digital transformation.  Varada provides customers with a dynamic and adaptive big data indexing solution. The proliferation of data requires the ability to run any query including ad hoc, experimental analytics and vast discovery projects.  Varada has emerged as a critical solution for organizations building digital proficiency and competing on decision velocity. As one of the 2021 The Pitch award winners for data to decisions, Varada is a stand out solution. [R Wang]
BEST ENTERPRISE SOFTWARE VENDOR
This category recognizes the enterprise software vendor who improved their customer relevance, market share, customer satisfaction, and brand standing.
WINNER: Adobe

Why did they win?
Adobe has been making some interesting moves to bring the Experience and Creative clouds closer together. Customre feedback from system integrators like Accenture, Deloitte and even IBM Services, confirms that 2021 was the year Adobe has gotten serious about extending experiences beyond marketing tools for marketing people. Previously when it came to "transformational projects", most system integrators did not truly take Adobe seriously for anything outside of Marketing until they dug into the open source Experience Data Model (XDM),  These integrators have been impressed with the XDM when it finally was delivered in a usable format late 2020. In addition, the Workfront and Frame.io acquisitions focus on how the actual work of Experience is conducted and new tools around commerce, content and assets bring some significant evolution to where, how and why experiences are delivered. Closing out the year, Adobe answered the evolving marketplace with their strategy that can only be described as being the Canva-killer, clearly taking aim at digital upstarts that had threatened to upend their dominance in the graphics, creative and video space. When it comes to numbers, 2021 was good to Adobe with $15.79 billion in revenues, representing a 23 percent year over year growth.  They have strengthened their partnerships with Microsoft and ServiceNow which has also helped raise their profile and their reputation with IT buyers. [Liz Miller]
RUNNERS UP: Snowflake

Why were they recognized?
Snowflake kept the momentum from its 2020 IPO going quite nicely in 2021, racking up triple-digit year-over-year gains in revenue as customers continued to flock to the major public clouds. Whether those customers are moving existing data warehouses or launching new data collections in the cloud, Snowflake's one-platform, multi-cloud message seemed to resonate with customers wanting choice as well as service consistency across AWS, Microsoft Azure and Google Cloud. Snowflake also took multiple steps in 2021 to support unstructured data and data science, building its Snowpark partner community and opening up options to work in Python, Java and Scala.  The icing on the cake is the Snowflake Data Marketplace, which provides a governed platform for partners to share data and a commerce-enabled store where data owners can monetize their assets.  [Doug Henschen]
RUNNERS UP: Oracle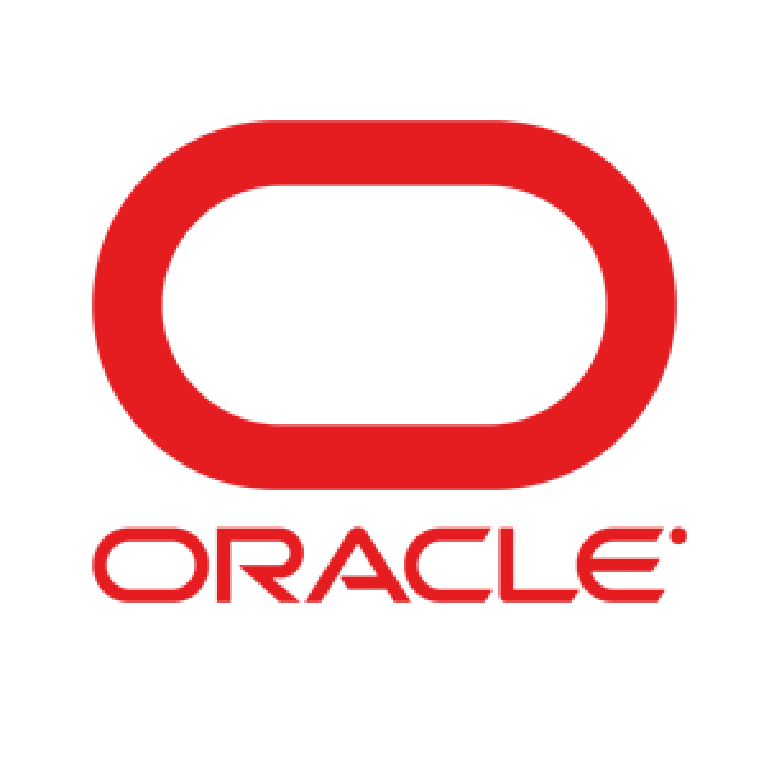 Why were they recognized?
Traditional IT vendors have often failed and few have excelled in the cloud era. Oracle is one remarkable exception and with solid execution in 2021.  This success spans the spectrum of  SaaS, PaaS and IaaS,  Oracle even managed to change their cloud rankings at a reputable analyst firm. This type of improvement has not happened in over a decade. Across the major cloud vendors, Oracle has the most enterprise IT friendly cloud, and plans to match market leader AWS in 2022 in terms of locations and regions offered. Locations matter for cloud due to data residency and performance requirements. On the PaaS side Oracle has advanced its autonomous vision, which surprisingly remains un-answered but almost the entirety of the competition. Larry Ellison's vision of the "chip to click" stack materlalizes in no place better than Oracle Exadata and its various offerings. Interestingly, Oracle is gaining a second revenue stream for databases, with a number of smart, code based innovations around its mySQL offering with HeatWave. Finally Oracle has been in a strong position on the SaaS side for years, but has managed to improve breadth and depth of its enterprise suite offerings, once again.  At the moment there is no more complete and functional rich enterprise automation suite than Oracle Fusion. Customers hope Oracle does not rest on in its laurels. With the largest planned acquisition in its history - Cerner, this would cements its offerings in the largest vertical of the US economy and guarantee future revenue streams while locking out competitors from this key vertical.  [Holger Mueller]
RUNNERS UP: Servicenow

Why were they recognized?
CEO Bill McDermott and team continue to add great talent to the team, expand offerings, and make key AI acquisitions required for future growth.  This has led to strong quarter to quarter revenue growth and a $115 billion market cap with admission to the Fortune 50 club. Acquisitions this year include tuck-ins with DotWalk, Intellibot, Lightstep, Gekkobrain, Mapwize, and Swarm64.   Significant partnerships with 3Clogic, Celonis and Microsoft highlight a more alliance friendly approach.  System integrators are clamoring to poach and hire Servicenow talent. [R Wang]
BEST ENTERPRISE SERVICES VENDOR
This category recognizes the enterprise services vendor that transforms delivery models and crafts new client–centric market approaches.
WINNER: Accenture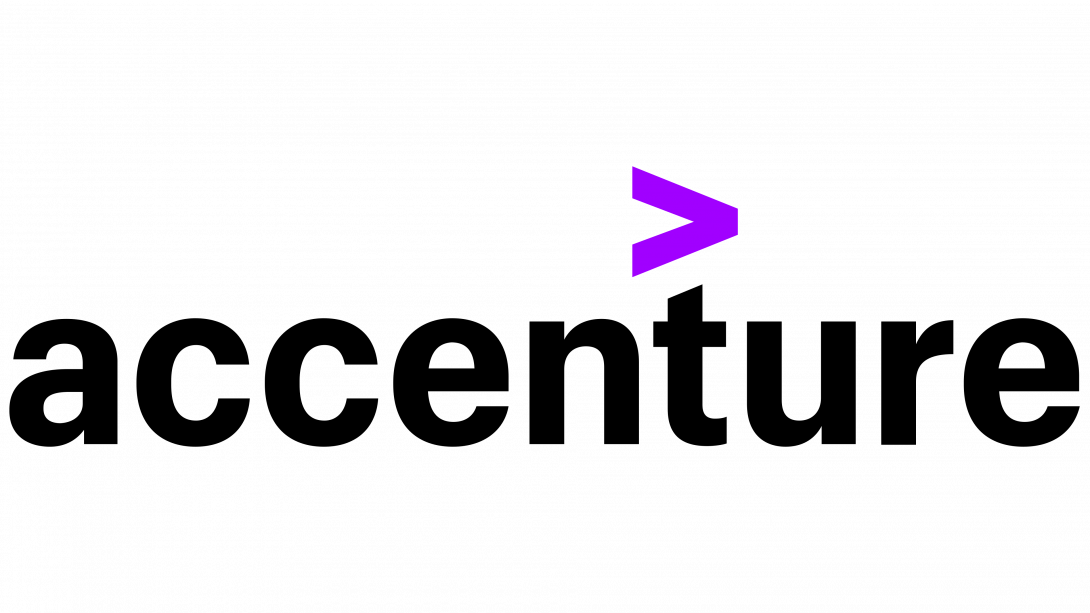 Why did they win?
Accenture and CEO Julie Sweet pulled out all the stops to lead the market with significant revenue growth and strategic partnerships.  The Q1 2022 numbers showed a $3.21 billion increase YoY from Q1 2021 or 27% increase.  These numbers reflected both growth in outsourcing revenues and consulting revenues.  The firm's 360° value approach paid off with 20% or more growth in all regions and service lines.  Key cloud partnerships and strong hires led to a 58% increase in stock price for 2021.  As clients continue to deploy digital transformation projects, Accenture has kept ahead with hiring of scarce skills and preparation for new business models in the Great Refactoring. [R Wang]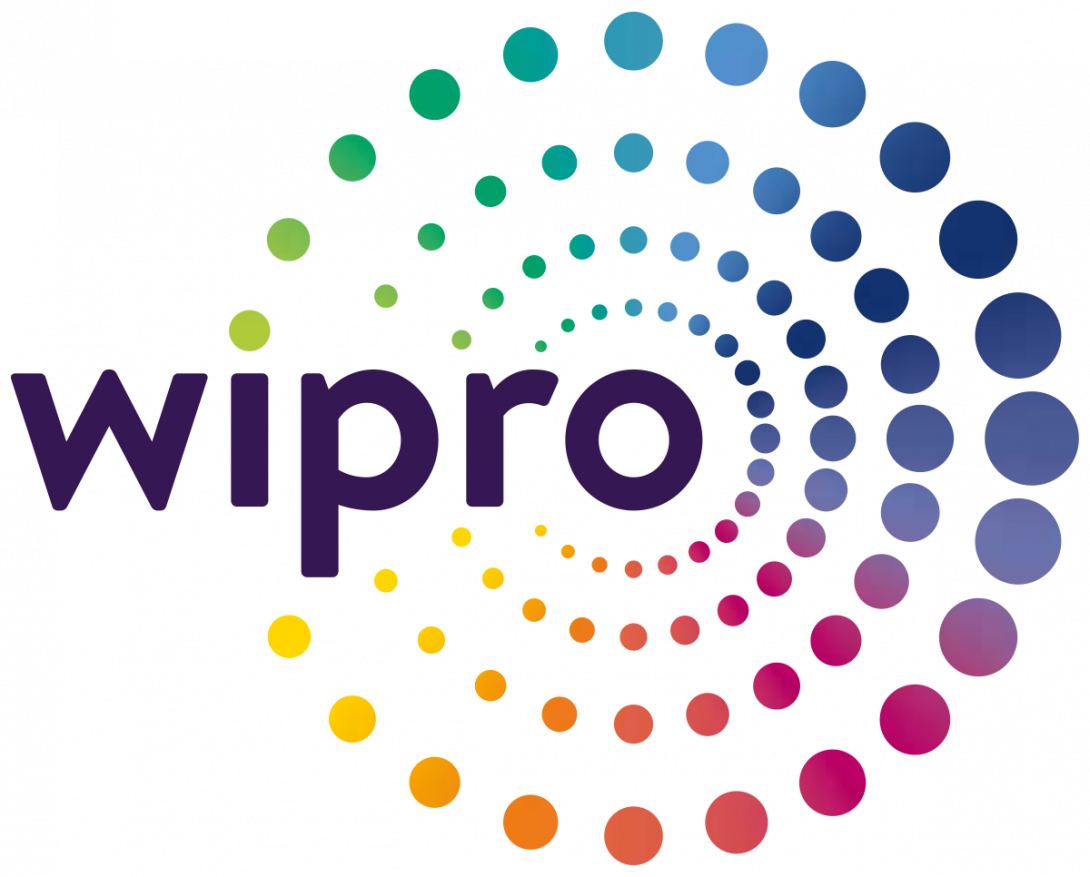 Wipro is in the midst of a major turnaround.  CEO
,Thierry Delaporte
has made significant hires to the management team including a new CRO, a new CEO of European Operations, and head of business development.  The company has not been shy about entering new markets with acquisitions. In fact, 2021 was a busy year for acquisitions including Capco, Ampion, Edgile, and Leanswift.  The investment of $1 billion into cloud transformation with the Fullstride offering has been well received. Most importantly in 2021, Constellation witnessed Wipro undergoing a massive cultural shift and making the right moves for the future.  [R Wang]  
BEST TECH ACQUISITION
This category recognizes the enterprise tech acquisition that has the most impact for customers, market landscape, and the overall industry direction.
WINNER: Oracle + Cerner


Why did they win?
Oracle's $28.3 billion acquisition of Cerner will allow Oracle to enter the healthcare space and at the heart of heatlhcare transactions, the electronic medical record. Cerner's focus on software for hospitals and doctors provides great workloads for Oracle's cloud and an opportunity to cross-sell Oracle's applications into a highly specialized industry vertical.  Healthcare consumes 20% of the US gross domestic product and will make Oracle the second largest vendor after Epic Systems Corp.  Cerner has a strong presences in the federal and state markets but has been losing to Epic in the for-profit market.   With this acquisition, Oracle will breathe new life into Cerner. Customers hope Oracle puts Epic on alert for its abuse of market position and priciing and inject much needed competition in this market.  [R Wang]

RUNNERS UP: Salesforce/Tableau + Narrative Science


Why were they recognized?
Salesforce/Tableau acquires Narrative Science. This late-in-the-year, under-the-radar acquisition brought Narrative Science, the best-of-breed natural language analysis and insight-generation company, into the portfolio of the CX and analytics leader. Natural language query is increasingly the interface for analytics exploration, and using its Lexio data storytelling tech, Narrative Science was already helping companies explore and gain insight well beyond the confines of static reports and dashboards. Look for the combination of NLQ and Lexio to enhance Tableau's embedding capabilities and delivery of actionable insights. There's also little doubt that Narrative Science tech will soon raise the IQ of the "Ask Einstein" feature wherever it's exposed throughout the Salesforce portfolio. [Doug Henschen]

RUNNERS UP: Adobe + Frame.io


Why were they recognized?
Adobe / Frame.io acquisition is one of my favorites of 2021. If one could count the Workfront acquisition, Adobe shelled out almost $2.8 BILLION for collaboration in less than 12 months. The Frame.io pickup changes the game for HOW organizations reshape collaboration across video creation from the creator to creatives and campaigns. While Workfront has gotten a lions share of attention, Frame.io is a technical powerhouse in video and will retain a LARGE portion of their film creator, editor and director customers that can remain platform agnostic and still use Frame.io as their primary conduit to collaboration and even content submission and storage. For Adobe, the collaboration and AI engines that come under the hood are especially exciting when the Frame.io and Workfront pictures come together. Both pickups are about how content, creators and marketers actually WORK...and how businesses can finally start to WORK with these artsy creators with a LOT less pain and grousing (one hopes). [Liz Miller]
RUNNERS UP: Intuit + Mailchimp


Why were they recognized?
Intuit, touted as a platform for DIYers whether it is for personal use or for small business, acquired MailChimp last year for $12 billion. Given that the majority of small business owners try to do things on their own and keep their costs low, this acquisition gives Intuit an opportunity to market and cross-sell their platforms in accounting, tax, credit, etc. with an eye on helping these small business owners with marketing in that process. Given that MailChimp owns about three-fourth (yup, close to 75%) of the email campaign market the deal logic makes sense.

Why were they recognized?
Cloud computing firms are waking up to the reality that low level IT services don't directly provide the high business impact of services that enable specific business functionality. This has led many cloud services firms to look to the sustainable growth of a Salesforce or Workday, even as they offer more fundamental capabilities as their core business. Enter Citrix, a stalwart cloud and virtualization tech firm that provides server, application and desktop virtualization, networking, software-as a service, and other lower-level cloud computing technologies.

WORST TECH ACQUISITION
This category recognizes the enterprise tech acquisition that had the least impact for customers, market landscape, and the overall industry direction.
WINNER: Panasonic + Blue Yonder


Why did they win?
Panasonic buys Blue Yonder: What the...? Panasonic acquired Blue Yonder for $7.1 billion in April, adding the Arizona-based AI, IoT, and edge computing technology company to its Autonomous Supply Chain offering. Who knew Panasonic was in business of helping customers better track their supply chains and predict future demand? It may not be the worst acquisition, but maybe Panasonic (like Hitachi) needs to spin out a new brand that isn't so associated with consumer electronics. Constellation believes a team of 100 developers could build the needed funcitonlaity in less than 3 years for less than $500M, but what the heck?  [Doug Henschen and R Wang]

RUNNERS UP: Block (Square) + Tidal

Why were they recognized?
A few weeks ago one would have said Square buying Tidal...hands down, the biggest dog of an acquisition. But now we are in a world where Tidal is actually changing digital payment models in music with direct to artist payments and now with Jack becoming the king of blockchain and crypto, one won't expect to see Tidal slowing their roll and Constellation can see them becoming the source for artist-driven NFTs. Hey...if Elon's ex Grimes can sell $6m in NFTs, imagine what JayZ and Beyonce will do. [Liz Miller]
RUNNERS UP: Zoom + Five9

The financials of the deal are almost certainly good for Okta, whose revenues in their last few years from their customer identity product has grown to 25% of total revenues from almost nothing. However, many have asked why would Okta pay $6.5 billion in stock for a company that basically provides some authentication APIs, esssentially not that much more than the sign-up forms with social networking support that you see on popular Web sites. Most likely Auth0's $200 million in annual recurring revenue had something to do with it. However, the reason this deal isn't a good one is because of Okta's poor reputation for being developer friendly. Auth0 has real credibilitiy in the tech industry, while Okta is much more oriented around enterprise IT and response by developers to this acquisition has been notably poor. It's likely going to leave a lot of existing customers unhappy and ready to defect to the next upcoming provider, while bolstering Okta's bottom line less than they hope. [Dion Hinchcliffe]
WINNER: Kyndryl + Microsoft


Why did they win?
Kyndryl plus Microsoft (and more Kyndryl partnerships to come). When IBM spun out its $19 billion infrastructure services business as Kyndryl in November, a world of new partnerships became possible. The deals led off with an exclusive Premier Global Alliance Partnership with Microsoft centered on that vendor's cloud platform. This deal was quickly followed by a deeper app-modernization and multicloud-services partnership with VMware. It's still early days for digital transformation and cloud migrations for the world's largest companies, and there are signs that stand-alone Kyndryl will be in a better position to be an agile competitor and proactive partner in pursuit of the $500 billion managed services market. [Doug Henschen]
RUNNERS UP: Google + Ford


Why were they recognized?
The Ford Motor Company and Google announced a six-year extensive business and technology partnership.  Ford's VP of Strategy, David McClelland clarified that Ford chose Google for leadership in AI and ML, robustness of the Android operating system, strength of Google Assistant for voice technology, and mapping and navigation technology.  Thomas Kurian, CEO of Google Cloud noted that Google and Ford will build a co-creation digital transformation team focused on manufacturing, purchasing, and factory floor modernization.  Other potential opportunities include new retail experiences, new ownership offers based on connected vehicle data, and other product development modernization efforts involving AI and data.  Ford was clear that Google was the preferred cloud vendor and other partnerships with Amazon for Alexa and Apple for Car Play would remain as choices for customers. This partnership with Google benefits Ford by allowing our employees to harness the power of data in smarter and innovative ways. Customers will get better and smarter in-vehicle experiences.  Given what's been publicly discussed by Google and Ford, this is the beginning of many such Data Driven Digital Network partnerships by Google in each strategic industry.  One can expect to see more of these as industries collapsed around value chains and tech partnerships around data and AI improve the competitive landscape.  While every cloud vendor will be a strategic partner, the real question is which industry leaders will build, partner, or be punished in a world of digital giants. [R Wang]

RUNNERS UP: Servicenow + 3CLogic


Why were they recognized?
Might be a small one, but Constellation still thinks this is a cool partnership: ServiceNow plus 3CLogic. ServiceNow has been actively pushing its experience-focused workflow capabilities, notably with investments into service and field service management solutions and use cases. What the partnership with 3CLogic provides is adding voice services to their field service, HR Service and IT service solutions. With FSM, 3CLogic steps up ServiceNow's capabilities to include self-service voice-based experiences, automated actions from voice engagements, live and virtual agent interactions and advanced AI-powered conversational analytics without leaving their existing ServiceNow environment -- use case example: ServiceNow administrators can build workflows for IVR journey based on 3CLogic's drag-and-drop designer...IN ServiceNow. It gives ServiceNow telephony without having the BUILD telephony.  This release dropped yesterday...Nissan connected 3CLogic to their ServiceNow application to bring voice and SMS to the party for their HR service application. https://www.businesswire.com/news/home/20211207005002/en/3CLogic-Selected-to-Provide-Voice-and-SMS-Services-for-Nissan's-HR-Service-Center [Liz Miller]
BEST CEO 
This category recognizes the best enterprise CEO. Enough said.
WINNER: Frank Slootman, Snowflake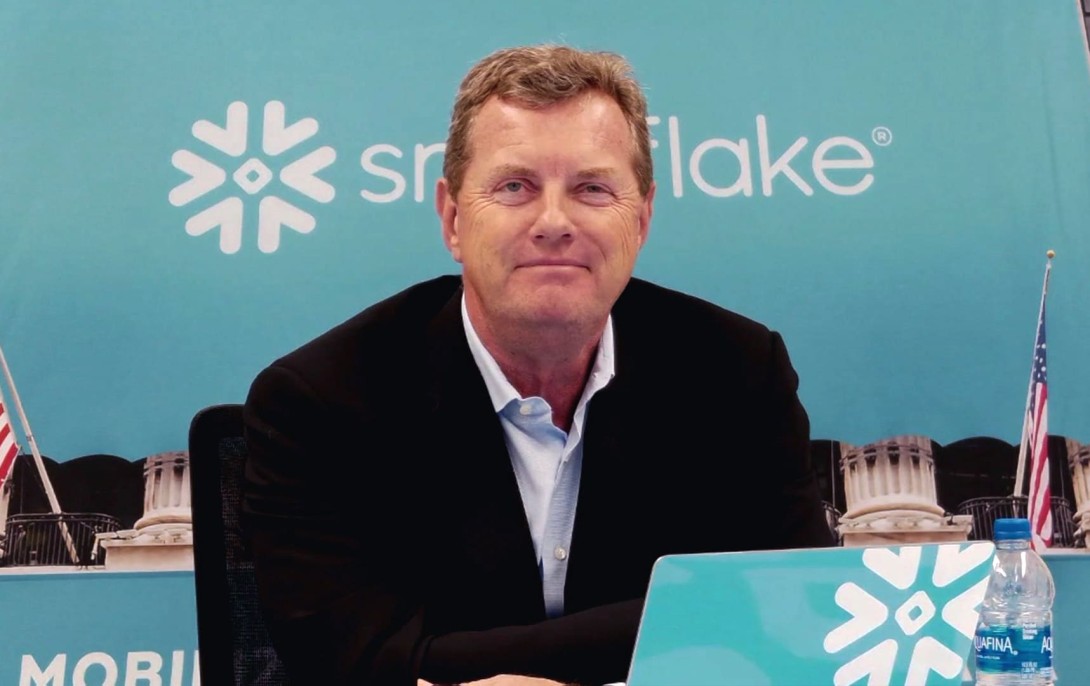 Why did he win?
Frank Slootman took over as CEO at Snowflake in April 2019 with the goal of guiding the company to a successful IPO. It's a task he had successfully handled twice before, at Data Domain and ServiceNow, but Snowflake's $3.9 billion IPO haul in 2020 stood out as the software industry's largest ever and the fifth largest among U.S.-based tech listings (after Facebook, Uber, Agere Systems and Snap). Slootman has since kept Snowflake focused, ashewing calls for an on-premises offering and concentrating on growing it's single-platform, multi-cloud service that offers consistency and choice across AWS, Microsoft Azure and Google Cloud. That focus has been rewarding, with Snowflake racking up triple-digit year-over-year revnue gains in 2021. "CEOs are only there for one reason, and that is they need to win," Slootman told Forbes in a 2021 interview. "When you win, nobody can hurt you. And when you lose, nobody can help you."  [Doug Henschen]
RUNNERS UP: Rowan Trollope, Five9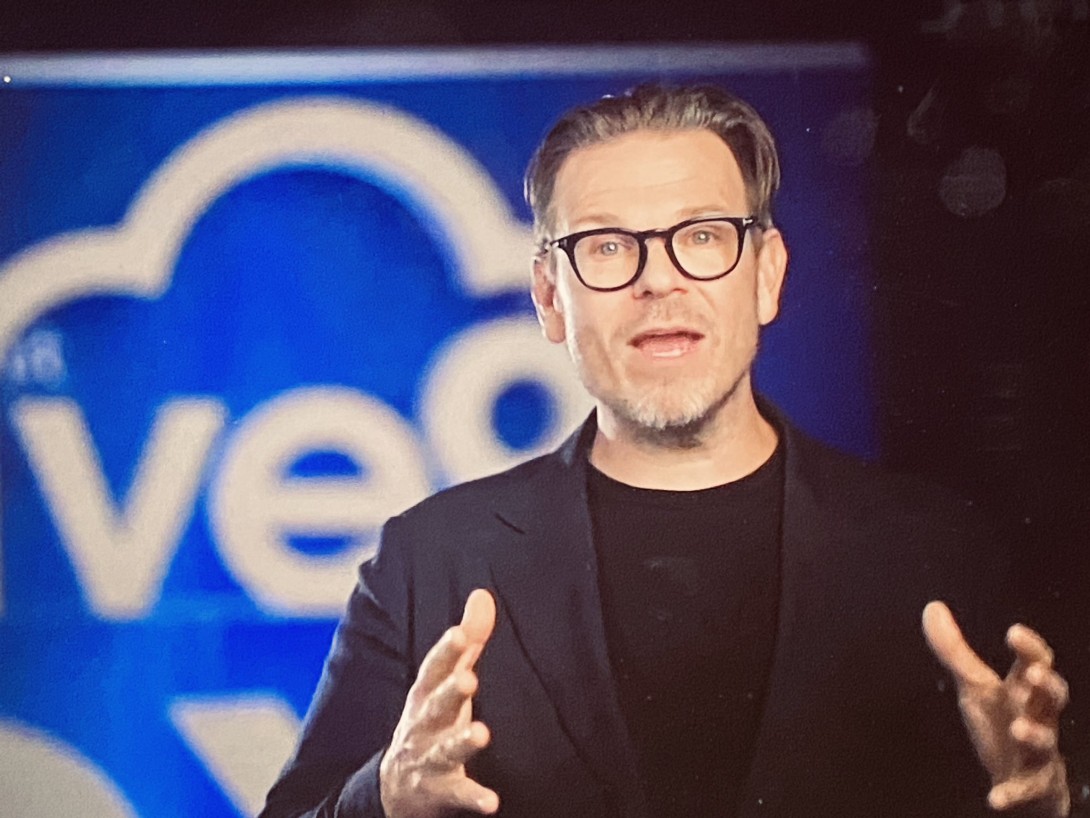 Why was he recognized?
Gotta give a nod to Rowan Trollope, CEO @ Five9. In the CCasS/UCaaS space, Five9 is a player...but the minute that Zoom deal was announced, a red hot spotlight hit that company. Under different leadership, when the deal was called off, things could have gotten ugly. Instead, Q3 saw revenue growth of 38%. Five9 is riding a wave of increased subscriptions as well as seeing some payoffs from their 2020 investments into cloud-native solutions and a big push into AI-driven service, routing and operations for call center. Beyond what the company has been able to do Trollope has been out there openly daring the call center industry specifically, and business as a whole, to transform voice and communications...something that has been slow to happen and that many in the market aren't really ready to have happen. But Trollope's bet that being the big voice on voice is paying off as other competitors are still trying to find their thought leadership legs. [Liz Miller]
RUNNERS UP: Safra Catz, Oracle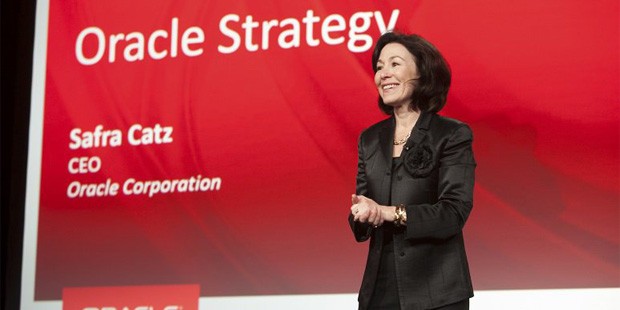 Why were they recognized?
After the unfortunate and early passing of Mark Hurd, Saffra Catz was given the sole CEO role and has delivered. Amongst the few IT vendors being the trusted partners of CIOs and CTOs, Oracle is the strongest and most relevant provider of technology. The combination of Ellison and Catz forms one of the very few 20+year partnerships at the highest executive level and they understand each - blindly. The division of labor is clear - Ellison does technology and Catz the 'rest'.  But for the technology to work, the rest needs to work as well, making sure that sales and marketing work, making sure consulting services and partners deliver and that support keeps customers in good shape. That all will growing the cloud business of Oracle, even recently climbing on the #3 stop according to a prominent analyst firm. The Cerner acquisition is Catz's boldest move, and if cleared and successful, will mark as the biggest move that Oracle has done in its history - so Catz has the company in its reins during the most transformative time in IT -having successfully evolved Oracle from 'still relevant' to 'relevant' and into growth mode. [Holger Mueller]
BEST NEW ENTERPRISE CATEGORY 
This category recognizes the best new enterprise category that made an impact to the market.
WINNER: Environmental, Social, Governance (ESG)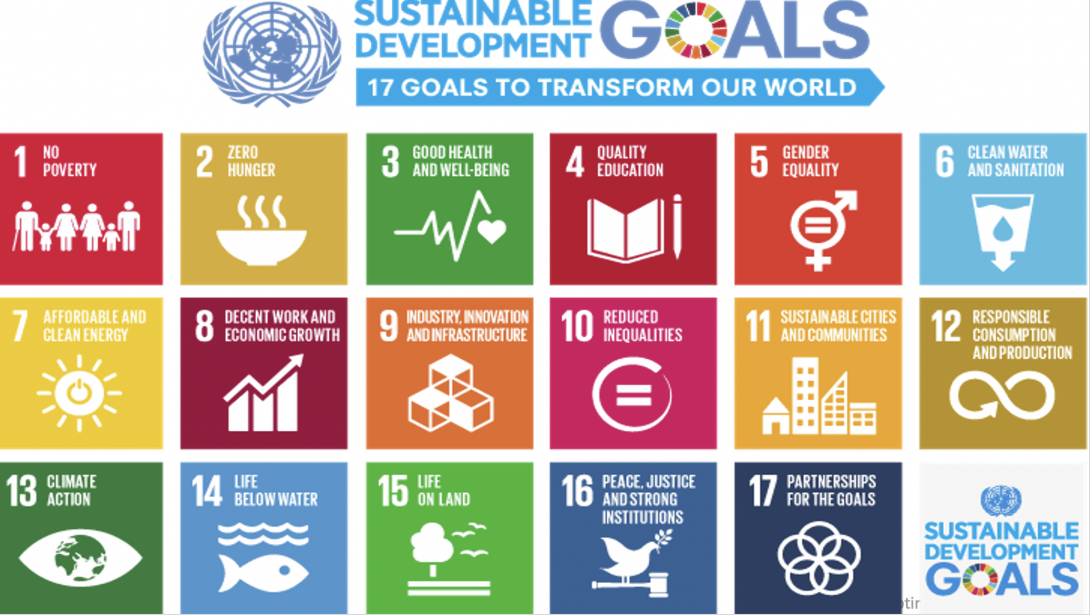 Why did they win?
Environmental, Social, and Governance solutions. Like it or not, ESG compliance initiatives are coming. Whether it's carrots -- like access to capital, partnerships and supplier contracts -- or sticks -- in the form of government regulation -- mainstream enterprises are increasingly embracing ESG reporting solutions, software and services. The E in ESG has been leading the way, with oil and gas and other carbon-intensive industries embracing reporting standards and ways to measure progress toward sustainability gools. Asset managers, investors, activist groups and forward-looking companies are turning up the heat on the E, S and G fronts across industries. Tech vendors and businesses will naturally follow the money, leading to a growing ESG market and a growing embrace of reporting solutions, software and services across industries. What's wanting is consolidation of ESG standards and regulations across a confused global patchwork. Only then can technologies including automation, AI and ML help to soften the blow of new ESG compliance costs. [Doug Henschen]
RUNNERS UP: Metaverse Economy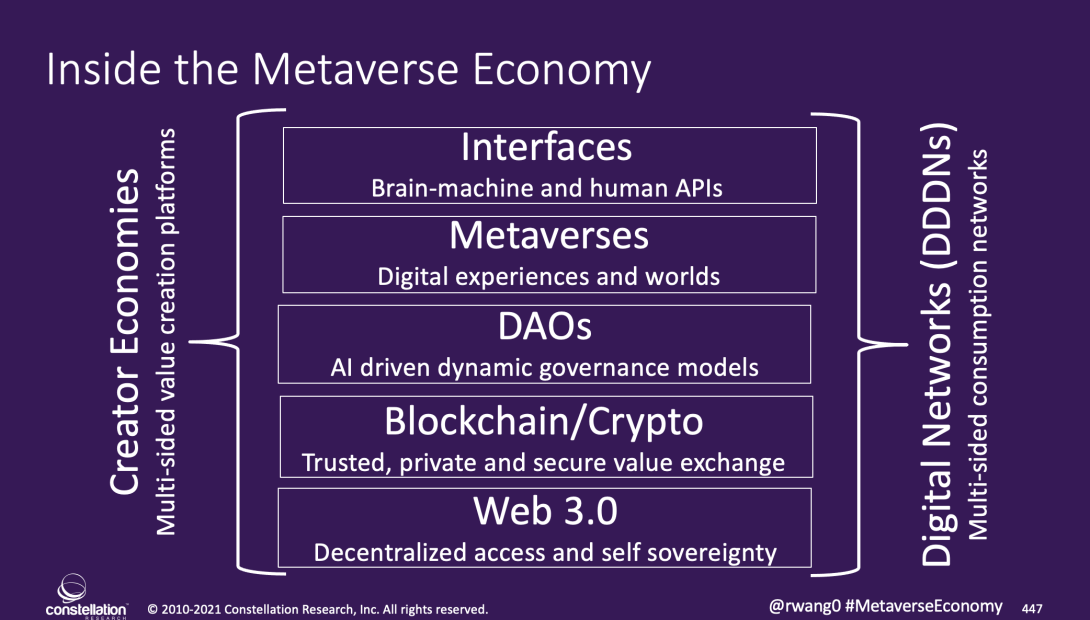 Why were they recognized?
Much hype has been made about the Metaverse.  However, very few organizations have fully grasped the impact that the metaverse will have on experiences and engagement inside the enterprise.  More than just gaming worlds or hardware devices, the metaverse economy brings new opportunities for enterprises to bring their physical presence and 3-D digital presences together in one unified offering to their stakeholders – customers, employees, partners, and suppliers.
Constellation predicts that advances in the metaverse economy will provide a critical element of the "Great Refactoring" ahead and a $15 trillion market by 2030. [R Wang]
BEST NEW IPO
This category recognizes the most successful IPO for the year
WINNER: Freshworks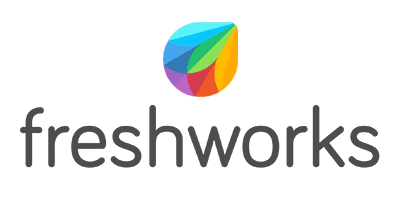 Why did they win?
As the story goes, Freshworks started after CEO Girish Mathrubootham struggled through a nightmarish service experience with a broken television. Originally founded in Chennai, India, now based in San Mateo, CA, Freshworks went public with a valuation of $12 billion making it the first Indian SaaS company to be listed on the NASDAQ.  Freshworks focuses on the experience side of software, looking to deliver customer and employee experiences with an emphasis on sales and support, IT services management, and call center software on the cloud. Unlike some competitors that have sought to glamorize the allure of experiences, Freshworks has focused on a core belief that delivering experiences should be as simple as actually experiencing them. This has led to simplified pricing models and streamlined product offerings. What makes the Freshworks IPO especially interesting is the emergence of a new, more service-born and customer-focused CRM and engagement player to take on platforms like Salesforce.  [Liz Miller / R Wang]

RUNNERS UP: Hashicorp

Why were they recognized?
Cloud technology has been blazing a growth trail in the public markets over the last several years. Whether it's compelling new software-as-a-service (SaaS) plays, cloud infrastructure firms, or cloud databases -- if it's in the cloud, it's hot. One of the most recent stars is HashiCorp, a provider of cloud infrastructure automation services to provision, secure, connect, and run cloud infrastructure. A tech darling in cloud computing circles because their tools can help take the hard work and drudgery out of securing and implementing cloud-based systems, the company raised $1.2 billion on December in an Initial Public Offering (IPO) that gave the company a $15 billion valuation. HashiCorp, now trading under the symbol "HCP" on  NASDAQ, proved the new cloud entrants can still make a big splash. The sale exceeded the goals for the stock offering, and made it one of the largest and most successful tech IPOs of the year. [Dion Hinchcliffe]


Why were they recognized?
The rapidly growing category of digital adoption platforms (DAPs) -- tools that help companies and workers get more from the IT systems and applications they use -- had a major proof point in the IPO of WalkMe last June. The firm is a leading Israeli-based SaaS company whose stock value has held overall even in the volatile markets, making what is arguably the category leaders a notable winner. WalkMe's code-free platform uses specially tuned algorithms to provide visibility to an organization's Chief Information Officer (CIO) and business leaders so they can then use the platform to better optimize business performance, by improving user experience, productivity and efficiency for employees and customers. While DAPs are still often flying under the radar in parts of the IT industry, WalkMe's debut has solidifying the category in the financial markets while also showing the category has legs in helping organizations strategically achieve higher returns from their IT and talent investments. [Dion Hinchcliffe]


Why were they recognized?
The social software company headquartered in NYC, went public in June with a $4 billion valuation on $387 million in revenues and a loss of $41 million.  The company has developed and acquired a number of tools in social media management, marketing, content, and advertising. Sprinklr is one of the top tech companies in the New York City metropolitan area and its IPO will fund future tuck-in acquisitions and complete their vision to compete head on with Salesforce.com. [R Wang]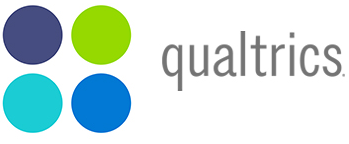 Why were they recognized?
Sliicon slopes launched another IPO on January 28th, with a spin out from SAP and a $27.3 billion valuation.  The company has evolved from a survey software tool to an experience platform for companies like Adidas, BMW, Disney, and more looking at customers and employees.  Qualtrics has brought a lot of value to shareholders and investors and in its current iteration has added some top talent including a new COO and Chief Revenue Ops leaders, Abhi Ingle from AT&T. [R Wang]

Why were they recognized?
Founded in Romania, UI Path pioneered the robotic process automation (RPA) space.  The company launched with a valuation of $35.8 billion and has managed to grow revenues to $608 million and narrow its losses from $519.9 million to $92 million.  As the market consolidates and moves to infinite ambient orchestrations, expect a rash of consolidation. [R Wang]
BEST NEW ENTERPRISE SOFTWARE MARKETING OF THE YEAR 
This category showcases the best marketing campaign, ad, or perception transformation in the enterprise.
WINNER: Salesforce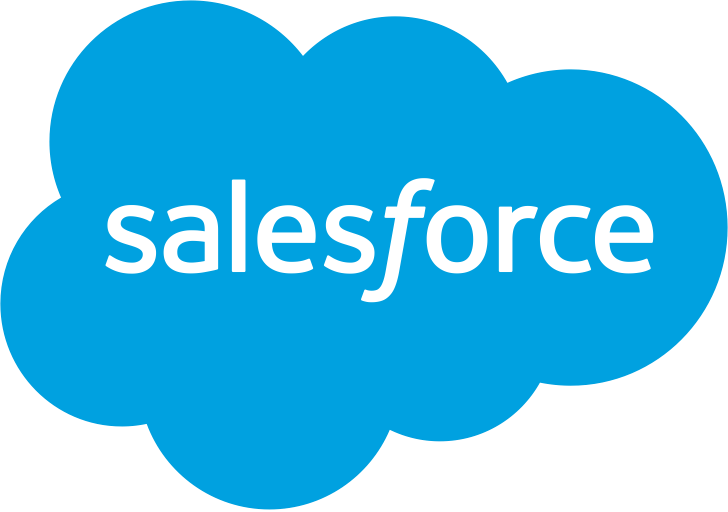 Why did they win?
BUT...it is going to be hard to beat the marketing campaign and content juggernaut that is Salesforce this year. Salesforce+ has been chalk full of compelling and exceptionally produced content that speaks to the general market as much as it speaks to their real rabid audience, their trailblazers. The content is geared for all levels of buyers and gives new on-going life to event related content for Dreamforce and Slack Frontiers. They made the investment...but 2022 will be the test to see if it pays off, especially as the expectation to return to live experiences tests the whole "Netflix for Enterprise" concept when the content only comes in one color blue. For Salesforce+ to succeed beyond a really terrific marketing launch in 2021, the partner ecosystem will need to step into the content generation game so more 'channels" give viewers that sticky reason to return. [Liz Miller]
RUNNERS UP: Zendesk

Why were they recognized?
Zendesk is consistently good with consistently good marketing. They just don't overcomplicate their message or their content and, best of all, practice what they preach by creating compelling and relevant content in their own Helpdesk content stores. They have been willing to experiment with different content formats from informational technology sessions to webinars with customer stories that are entertaining and compelling because they are unfiltered and honest. Their hero message and theme of "Champions" resonates with organizations that want to be "experience champions" to individual agents working to be "service champions"...it all works within their message of empowerment through chat, AI and all around better service and engagement. [Liz Miller]|

RUNNERS UP: UKG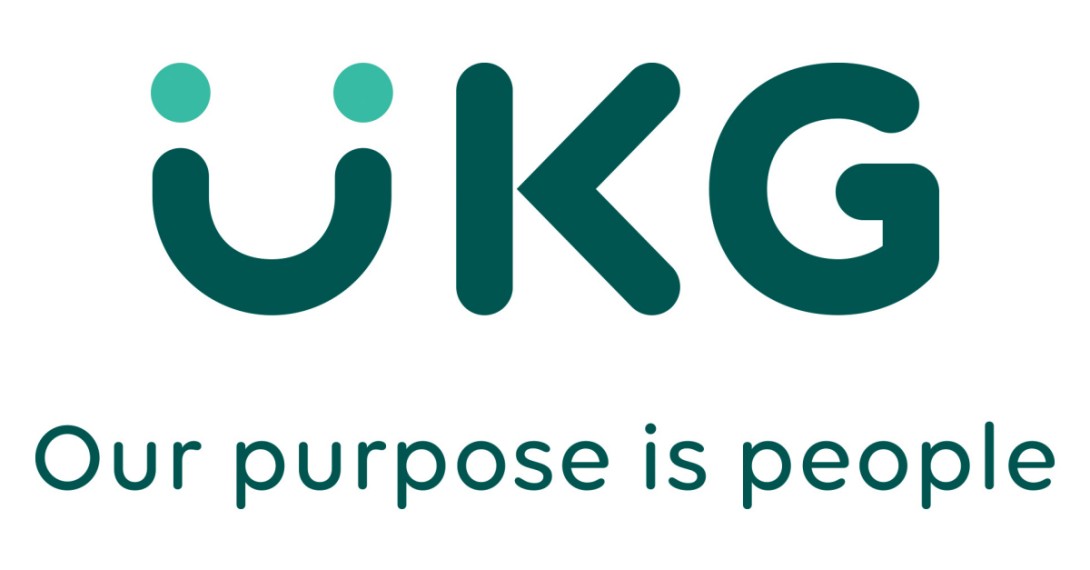 Why were they recognized?
UKG was faced with the challenge to merge two strong brands, Kronos and Ultmate Software. Coming up with the new acronym UKG for Ultimate Kronos Group and combining it with the new smiley logo, was one of the most daring branding moves in tech. But it worked off, not only did it rally customers and employees to the joint company, but through smart sponsoring of events and athletes, the brand has seen more exposure with HCM decision makers and users than much larger competitors in the space. [Holger Mueller]

RUNNERS UP: The Tradedesk

Why were they recognized?
With the pandemic forcing every business to operate the majority online, digital advertising companies got an unexpected boom. Especially, with consumer buying patterns moving to buy online, every company wants to optimize their advertisement spending on the digital channels where it matters. This is where companies like Trade Desk have an edge by helping marketers and ad agencies optimize their ad spend across all digital channels to drive the maximum revenue. Programmatic advertising platforms like Trade Desk use software to buy ads automatically, based on criteria, timeframe, and specific data to maximize the reach and revenue potential - all data-driven, in real-time, and very efficient to avoid wastage so they can do more with less. Programmatic ads based on data are the future most digital companies are moving towards.

With the market share competition against Google and Facebook which is very successful in this area, Trade Desk can offer effective marketing programs across different media channels vs brand awareness or limited customers within those platforms' reach. [Andy Thurai]

BEST NEW ENTERPRISE SOFTWARE AD CAMPAIGN
This category showcases the best ad campaign in the enterprise.
WINNER: Microsoft


Why did they win?
Microsoft has been on POINT with their marketing and advertising campaigns. But REALLY have to give biggest props to the team at Nuance (now owned by Microsoft.) They cranked out one of my FAVORITE ads and overall campaigns around customer experience: We, the customers. https://youtu.be/fAVLKo_-WAA This had me ROLLING from the first time I saw it and was turned into scripts and snippets of customer wishes thru the summer...so I'm just going to count their win to Microsoft...but not really. ;) [Liz Miller]

RUNNERS UP: Adobe

Why were they recognized?
-- Also been loving these quick bites from Adobe Experience Cloud (OK yes, perhaps an ad / creative advantage, but these quick spots are hysterical and speak to the stupid things we marketers do to ourselves. Check the Experience Cloud playlist here. [Liz Miller]
BEST LIVE-EVENT
This category showcases the team that adapted and succeeded in their high-touch in-person event to a full on virtual event experience
WINNER: AWS Reinvent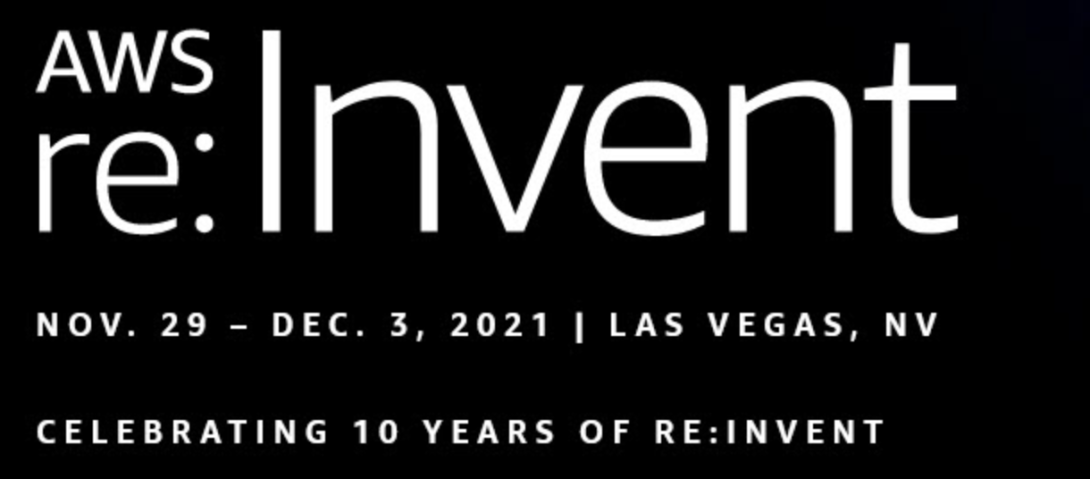 Why did they win?
Amazon re:Invent. Leave it to Amazon Web Services to bring back tech shows at scale. re:Invent 2021 marked the first return to live events for most attendees and the crowded show exhibit halls and sessions strewn across multiple hotel conference facilities demonstrated that there's a big appetite to return to in-person events. Mask wearing and required evidence of vaccination put most live attendees at ease, but live and on-demand streaming options gave people flexibility to participate at their own comfort level. [Doug Henschen]
RUNNERS UP: Infosys America's Leadership Summit


Why were they recognized?
Infosys had the foresight and fortune of putting together a large executive customer event at Madison Square Garden the week of Novermber 15th.  With international travel bans lifted and a respite from needless and ineffective lockdowns, Infosys got kudos for great topics, wonderful programming, and the opportunity to network in-person.  Customer panels were insightful, sessions were designed for the right duration, and the level and number of executive attendees far exceeded expectations.  Attendees enjoyed the opportunity to network in sky boxes while watching a New York Knicks game well into the night.
RUNNERS UP: Unit4 Experience 4 You (X4U) 2021


Why were they recognized?
Unit4 hosted a US based customer advisory event in Boston, Massachusetts.  The event brought together HCM, Finance, IT, and operations professionals.  On their first day, CEO, Mike Ettling kicked off the event with an inspiring keynote, featuring Mark Gallagher and Steve Cadigan, looking at the post-COVID future.  Customers got a sneak peak into the new People Experience Suite and ERPx,  Unit 4 also announced their acquisition news and Industry Mesh announcement along with customer awards.
BIGGEST TECH FLOP OF THE YEAR 
This category simultaneously recognizes the highest potential and largest failure in enterprise tech.

WINNER: Clubhouse and Andreesen Horowitz

Why did they win?
Clubhouse. Is Clubhouse the 2021 equivalent of Pokemon.Go for grownups? It was all the rage, there for 15 minutes in 2020, but is anybody talking about or using it anymore in 2021? Business Insider is reporting "dwindling users and dubious advertizers." [Doug Henschen]
RUNNERS UP: AWS Outage Reporting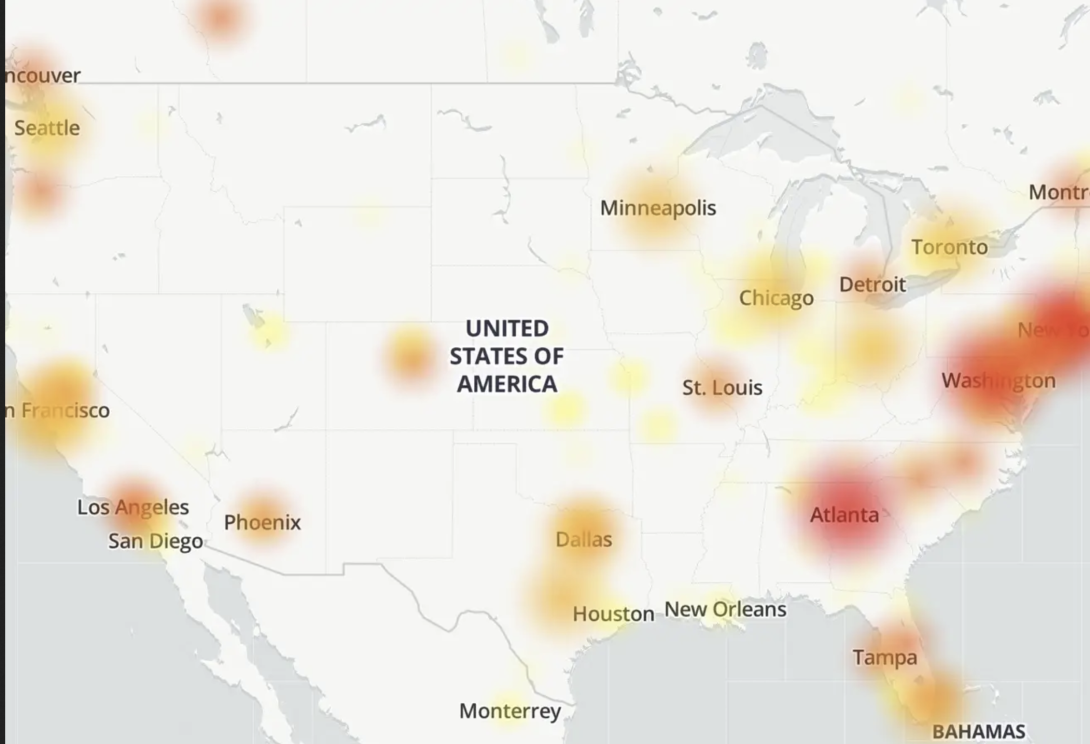 Why were they recognized?
It is never good when the cloud goes down, especially when it is the largest region. And so it happened to AWS, with the biggest break being it did not happen during its user conference - AWS re:Invent - that hapened a week earlier. In its usual candid fashion, AWS explained in the post mortem on what happened, the biggst takeaway being that the world got to leaern more about the AWS inner workings. As it turns out AWS operated two networks - one for AWS and an internal network. The internal network controls resources, and a defective script overloaded netwrk and resources, resulting in a painful stop of all kinds of services. Knowing AWS they have learnt their lesson, but the big question remains, how does AWS balance its online retail business and its AWS customers. We got one more piece in that puzzle now. [Holger Mueller]
RUNNERS UP: Zillow
Why were they recognized?

Zillow flop of iBuying and their belief that their algorithm could sniff out the best flips and establish Zillow as the ultimate real estate intelligence AND real estate holding company. Based on the "Zestimate" algorithm that, if anyone has ever actually tracked it, is questionable AT BEST, the company failed to sell of its holdings in markets where data was intensely flawed. Zillow blames the pandemic for bursting the housing bubble...but real estate watchers blame an algorithms inability to really understand home buying and home flipping. Both of these are examples of the big tech flop: leaving the digital lane for the physical without really understanding EITHER. [Liz Miller]

RUNNERS UP: Casper


Why were they recognized?
Might not be a single flop...but it sure was a stinker of a year for digital darlings trying to cross the physical divide. Casper, the darling of social and digital business, went private at a valuation nearly ½ their IPO price just 2 years ago. Despite the promise of upending the mattress market, the digital brand favorites seemed to forget one thing...you don't buy a new mattress every year, no matter HOW much you love the thing. [Liz Miller]