Apple Launches New Business Essentials Service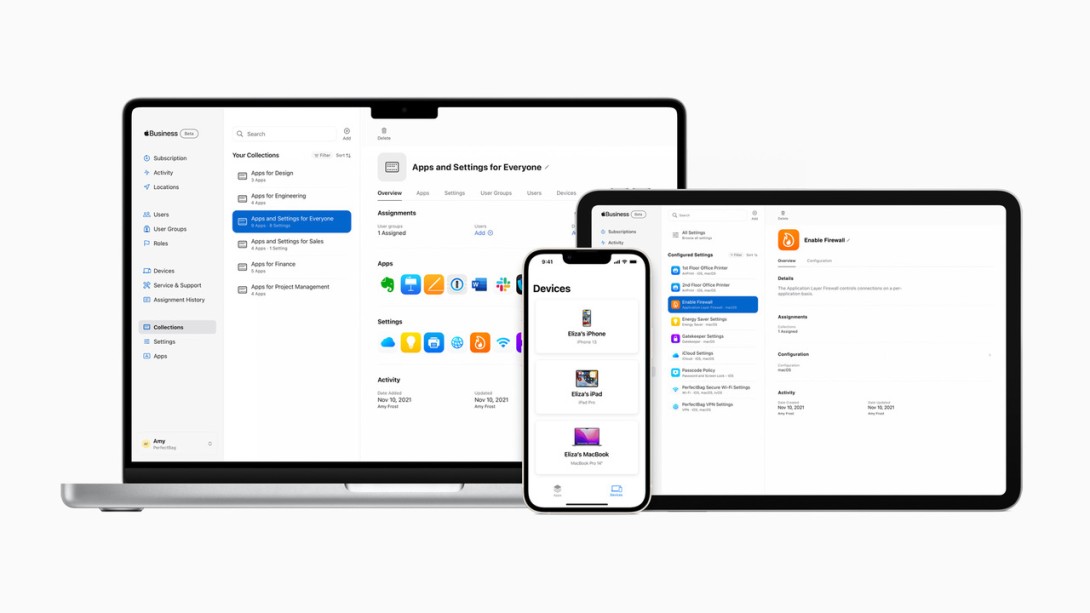 Source: Apple
On Wednesday, November 10th, Apple introduced a new business service for companies up to 500 employees. Apple Business Essentials enables organizations to easily add users, onboard users, back up information, secure devices, receive 24/7 support, repair devices onsite, and manage the device lifecycle for deployment.
A new feature known as Collections enables easy configuration of settings and apps for the Individual user, group, and/or device level. Further, IT personnel can automatically push Wifi passwords, VPN settings, and make downloaded apps available to employees who sign in to a personally owned or corporate devices.  As a result, this new service makes it possible for organizations to enforce security policies and critical security settings such full-disk encryption, privacy of personal and work data, and the ability to lock out lost or stolen devices. In conversations with technology executives with Apple shops, they are looking forward to the 4-hour or less onsite repair capabilities starting with the iPhone.
Apple is offering three Business Essentials plans that vary by number of devices and amount of storage (see Figure 1).  Organizations can also add optional AppleCare+ to their existing plans.
Figure 1. Three Levels Of Apple Business Essentials Pricing Reflect Usage Based and User Based Pricing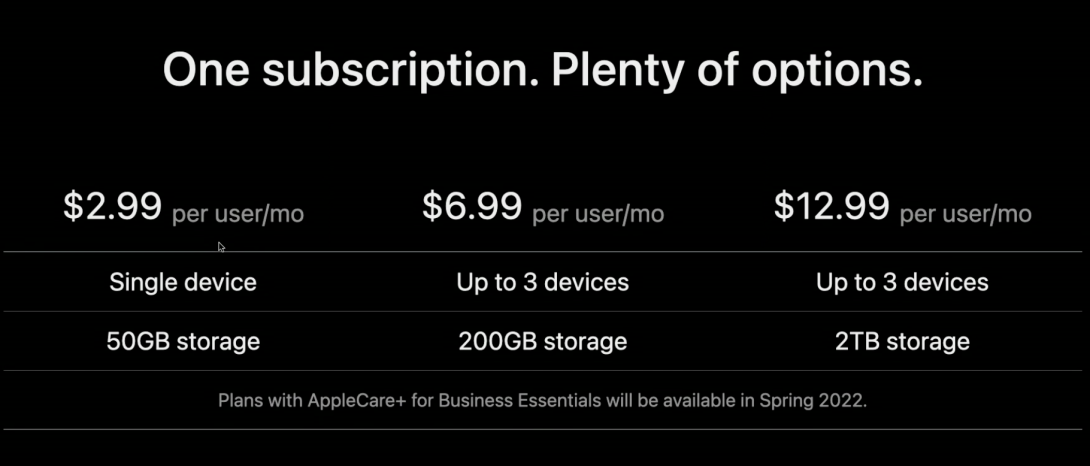 The Bottom Line: Apple Just Made Managing And Securing Devices Much Easier For SMBs
Technology executives in the mid-market face constrained staffing and seek ease of use in adding and on-boarding users and devices; while enabling flexible technology choices amidst growing security threats.  The Apple Business Essentials service offering makes it easy to allow SMBs to scale.