Every Enterprise and Brand Is Focused On Revenue Growth While Trying To Achieve Operational Efficiency
There has never been a greater focus on revenue, however, Chief Revenue Officers (CROs) face a dual mandate.  On one hand, they must continue to find growth and revenue, on the other hand, leaders must balance operational efficiency and reduced budgets.  Constellation's recent CXO Business Confidence Survey highlights how all CXO's face this dual mandate over the next 18 to 24 months.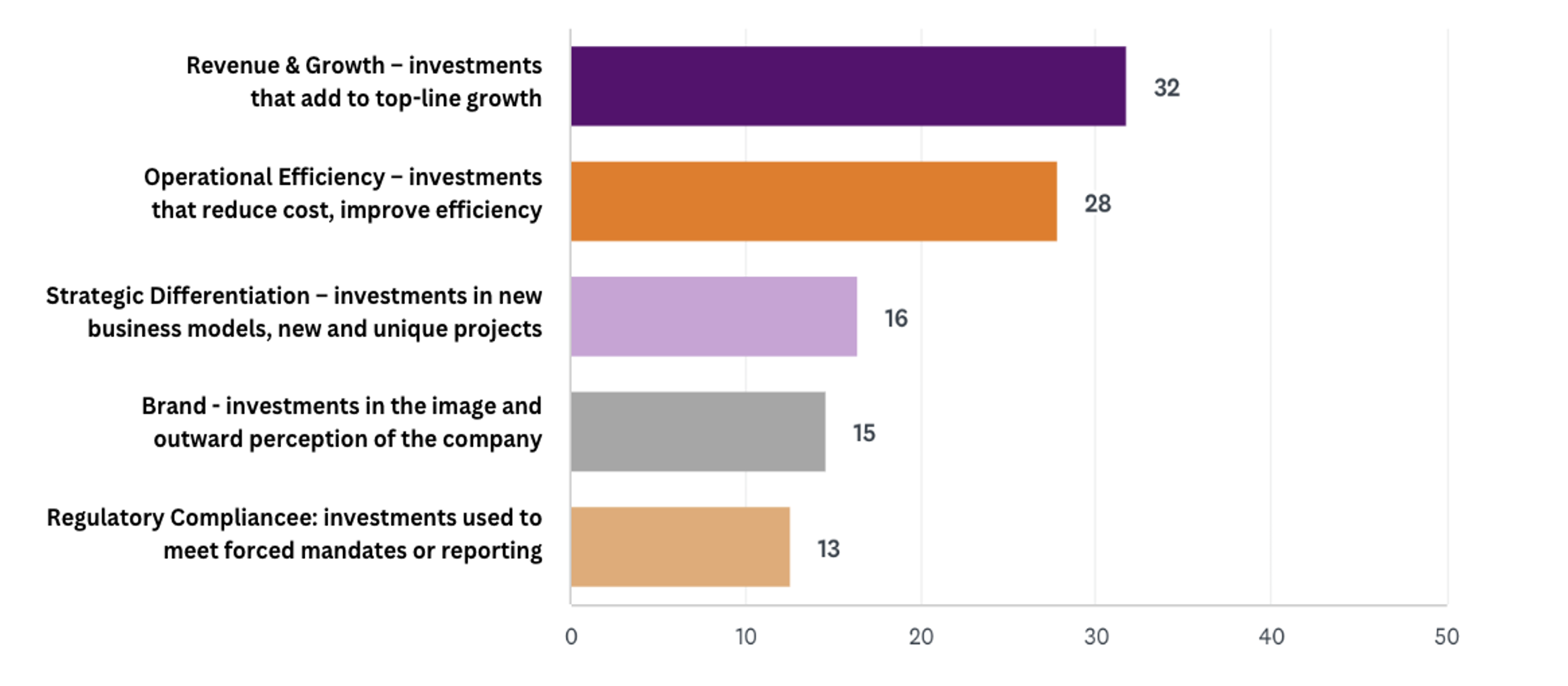 Source: Constellation Research, Inc. 2023 Q2 CXO Business Confidence Survey
Salesforce Automation (SFA) and CRM Failed To Deliver The Right Tools For Chief Revenue Officers
In most cases, the CRM system and SFA tools built decades ago provided an amazing repository for sales information. Accounts, leads, interaction history, contracts, invoices, and customer data could be easily found in one place.  While dashboards and analytics have improved, these systems have provided little automation.  In fact, sales and revenue professionals often dislike having to manually enter their information. Sadly, these systems were built for managers and not the sales professionals. As a result, most successful enterprise sales professionals keep track of their contacts on a separate system and enter the bare minimum into their CRM and SFA.  Why feed the beast with all of one's hard won contacts and relationships with no direct or indirect benefit?
With that understanding, a plethora of solutions in sales engagement, revenue operations, revenue intelligence, and even revenue ops data automation have emerged with the goal of assisting, automating, and even applying AI to the age old problem of revenue.  Despite all these tools, the average Chief Revenue Officer must still buy more point solutions and integrate these tools back to their core CRM or SFA system. And despite millions spent on managing their core CRM and SFA systems along with a number of point systems, they are in integration hell.
Why Are There Insanely So Many Solutions In This "RevOps" Market?
Let's be honest, there are way too many solutions in this space.  The sales engagement platform helped with training and consistency but then a new tool was needed to move MQLs to SQLs.  While that was happening revenue leakage became a huge issue and all focus was on revenue intelligence.  Amidst a push to drive down customer acquisition costs (CACs), increase ARPU, and improve renewals and retention, more metrics emerged from MRR/ARR to Net Revenue Retention and more. Suddenly everyone was measuring and no one was selling.
The plethora of solutions should just focus on the original intent of SalesForce Automation.  CRO's want to bring sales and marketing closer together focused around the customer buying cycle,  Sales managers want to empower sales reps so they can focus on relationships while the systems automate and use AI to provide insights that benefit both the sales teams and management. These startups vendors have mostly provided features that really belong in the evolution of SFA and CRM but can not exist as standalone features.
So why hasn't any legacy CRM vendor successfully built a revenue platform? Why have startups been so piecemeal? ,
Blame the venture capitalists (VC's) for funding natrow categories that were really features they could sell to Salesforce, Adobe, Microsoft, Oracle, and SAP. Blame the large legacy CRM vendors for focusing on stock prices by raising ASPs, engaging in M&A, and ignoring their core mission. Blame the users for not taking an enterprise approach to the problem and demanding features from the vendors. Blame the system integrators for building large practices that supported CRM and CX failures.
While there's a lot of blame to go around, time is of the essence.  CRO's don't have a lot of time to prove themselves in the market. With the average tenure trending south of 20 months, these execs need pragmatic solutions today.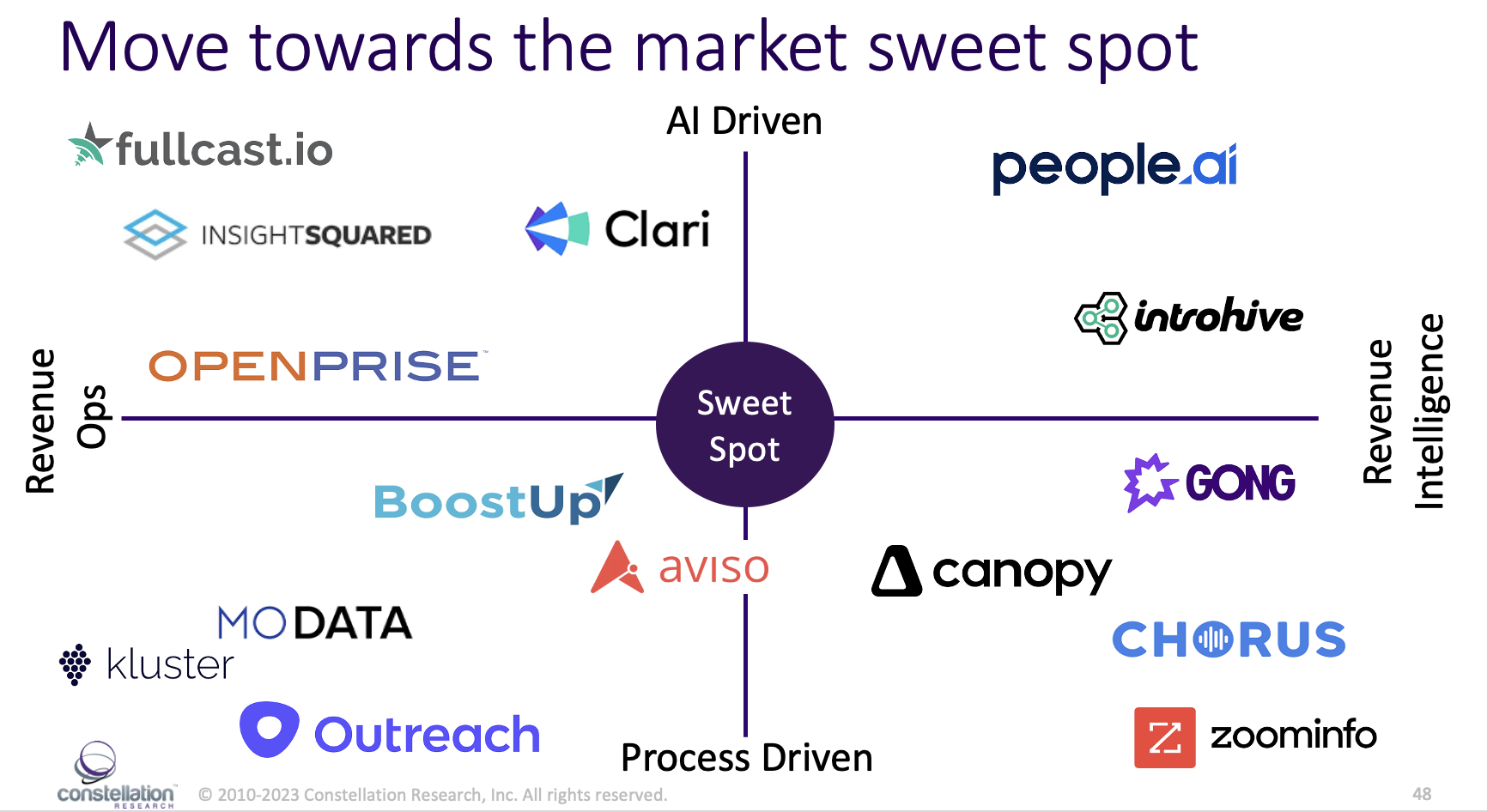 Source: Constellation Research, Inc. 2023 The Future of RevOps Is A Revenue Platform
The Bottom Line: CRO's Need A Unified Revenue Platform, Not Dozens Of Patchwork "RevOps" Solutions
In conversations with over 40 CRO's, a consensus has emerged.  The first vendor to fully build a revenue platform that brings sales engagement, revenue operations, revenue intelligence, revenue ops data automation, marketing automation, customers success, and CDP together with a strong automation and AI foundation will win. In the meantime, CRO's will continue to struggle with the patchwork of solutions and integration headaches with no end in sight.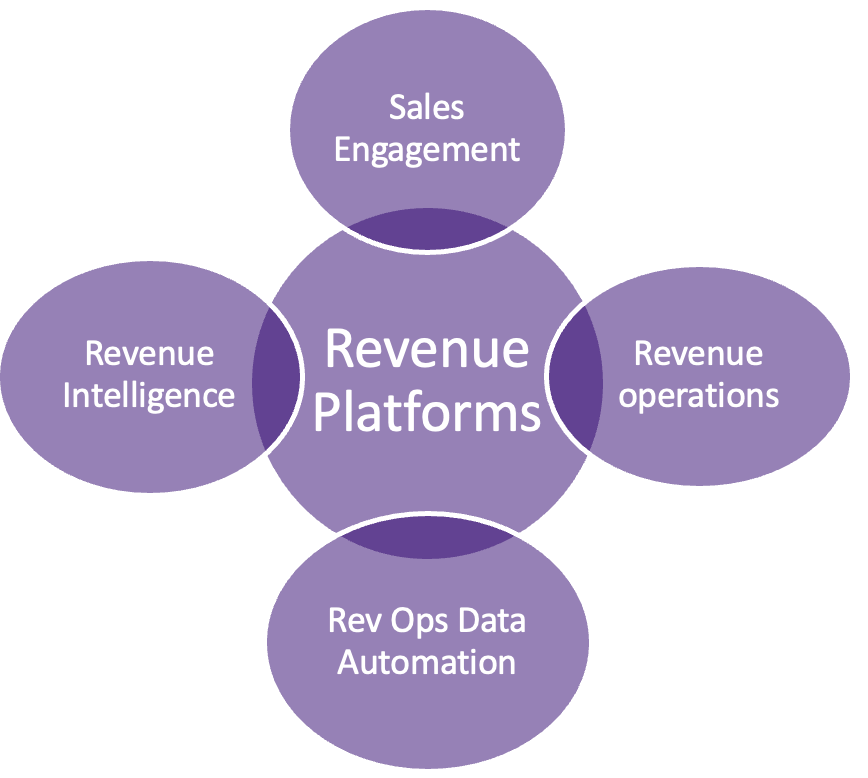 Source: Constellation Research, Inc. 2023 The Future of RevOps Is A Revenue Platform
Your POV
Are you a CRO or working in revenue? Is Revenue Ops really working for you? Do you wish you have a revenue platform?
Add your comments to the blog or reach me via email: R (at) ConstellationR (dot) com or R (at) SoftwareInsider (dot) org. Please let us know if you need help with your strategy efforts. Here's how we can assist:
Developing your AI, digital business, and experience strategy
Connecting with other pioneers
Sharing best practices
Vendor selection
Implementation partner selection
Providing contract negotiations and software licensing support
Demystifying software licensing
Reprints can be purchased through Constellation Research, Inc. To request official reprints in PDF format, please contact Sales.
Disclosures
Although we work closely with many mega software vendors, we want you to trust us. For the full disclosure policy,stay tuned for the full client list on the Constellation Research website. * Not responsible for any factual errors or omissions.  However, happy to correct any errors upon email receipt.
Constellation Research recommends that readers consult a stock professional for their investment guidance. Investors should understand the potential conflicts of interest analysts might face. Constellation does not underwrite or own the securities of the companies the analysts cover. Analysts themselves sometimes own stocks in the companies they cover—either directly or indirectly, such as through employee stock-purchase pools in which they and their colleagues participate. As a general matter, investors should not rely solely on an analyst's recommendation when deciding whether to buy, hold, or sell a stock. Instead, they should also do their own research—such as reading the prospectus for new companies or for public companies, the quarterly and annual reports filed with the SEC—to confirm whether a particular investment is appropriate for them in light of their individual financial circumstances.
Copyright © 2001 – 2023 R Wang and Insider Associates, LLC All rights reserved.
Contact the Sales team to purchase this report on a a la carte basis or join the Constellation Executive Network