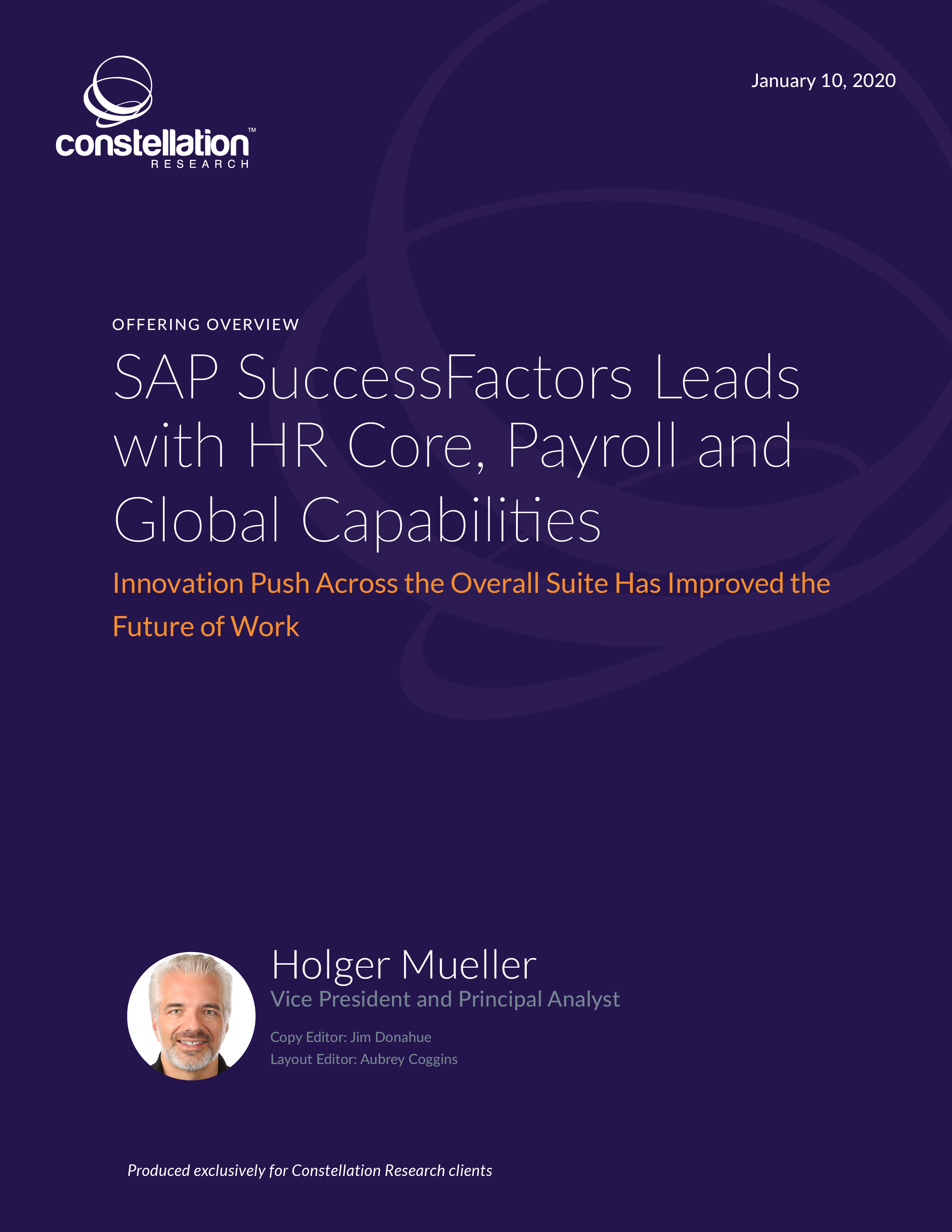 Innovation Push Across the Overall Suite Has Improved the Future of Work
This report provides an overview of SAP SuccessFactors' differentiators and analyzes its capabilities to satisfy enterprises' demands to power their people processes with an integrated human capital management (HCM) suite. It highlights recently delivered and long-term differentiators that set SAP SuccessFactors apart and enable people leaders to help their organizations achieve Enterprise Acceleration and change the Future of Work for the people in their enterprise.
SAP SuccessFactors (going forward, "SAP") offers a rich HCM suite compared with the other vendors that are part of Constellation Research's Market Overview on HCM suites. With Employee Central, SAP has delivered a new and modern HR core system that has the largest localization support across the HCM suites covered. Combined with the SAP payroll capabilities that now cover 45 countries, SAP offers the widest global reach in a single HCM suite. Having acquired best-of-breed talent management vendor SuccessFactors, SAP now has deeper talent management capabilities than other suite vendors that focus on large enterprises. With the recent acquisition of Qualtrics, SAP provides enterprises with employee experience capabilities and has recently laid out its vision for HXM, a new way of providing HCM.
The other HCM suite vendors that are part of this Market Overview are ADP, Ceridian, Infor, Kronos, Oracle, Ultimate and Workday.
Get Access to This Premium Content