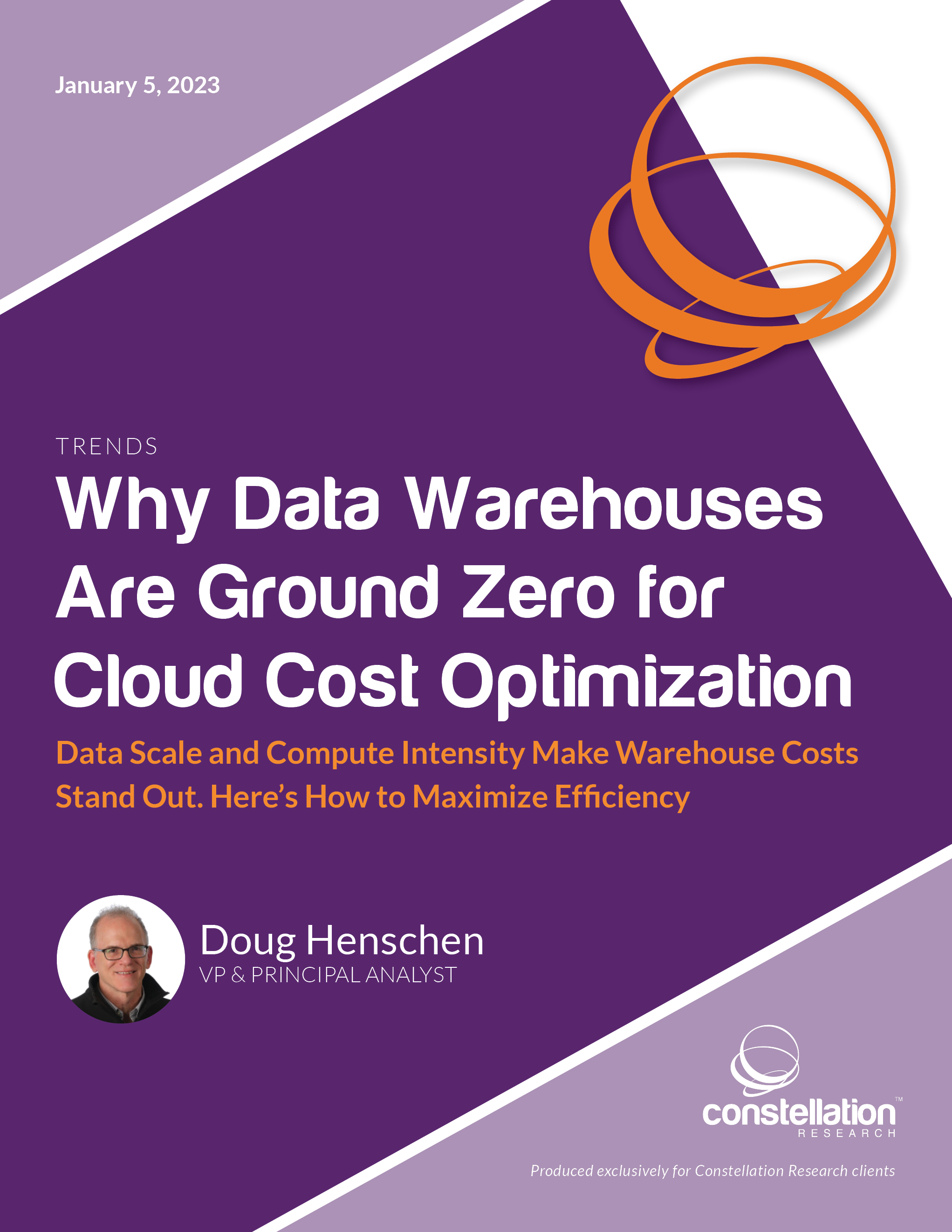 Executive Summary
With the current economic uncertainty, spending on public cloud infrastructure and cloud services is facing rising scrutiny. The pace of cloud adoption is slowing (while still growing), and organizations are seeking to optimize existing cloud spend. Many firms are forming centralized cloud centers of excellence to drive best practices for cloud cost reporting, purchasing, and efficient deployments. They're also empowering ITOps and, increasingly, CFOs and financial operations (FinOps) teams to drive costs down.
Once organizations address the big-picture infrastructure-as-a-service (IaaS) costs of storage, network, and compute, no single cloud cost line item tends to stand out more than data warehouse services. This is not only because warehouse services tend to demand more cloud resources than other systems; it's also because data warehouses are widely used.
This report examines cloud cost reduction trends and best practices, tools, and policies that can help eliminate waste and optimize cloud expenditures. In particular, the report includes points that organizations should consider when purchasing cloud data warehouse services and planning deployments. Organizations should use this report to assess how people are organized and how processes and technologies can be employed to get the most out of cloud budgets.
Get Access to This Premium Content