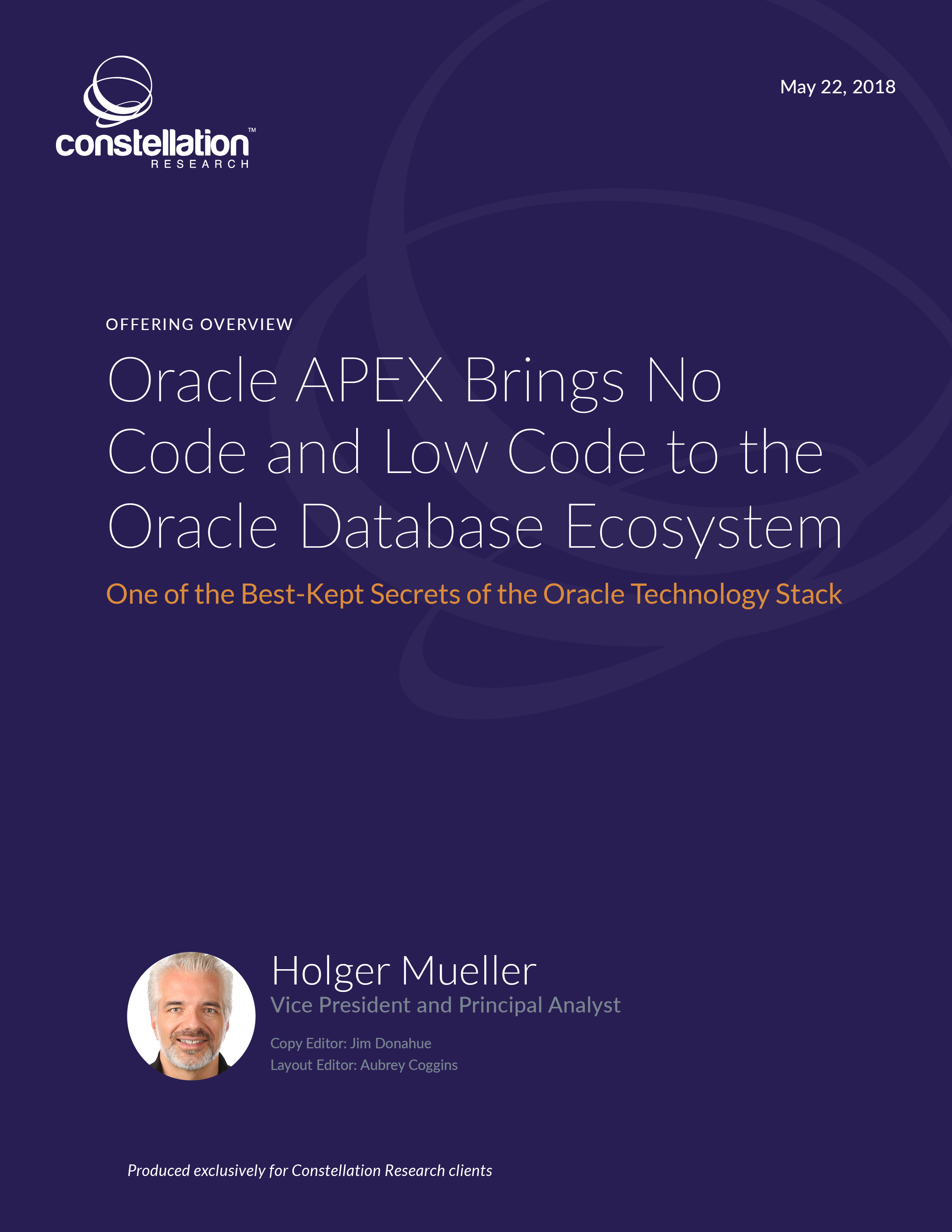 One of the Best-Kept Secrets of the Oracle Technology Stack
This offering overview examines Oracle Application Express (APEX). This report identifies key differentiators, examines functional capabilities, considers the offering's strengths and weaknesses, and provides use cases. Technology buyers should use this report to evaluate Oracle APEX for implementation of next-generation applications, especially when in a low-code/no-code situation.
The key differentiators of APEX are presented and reviewed regarding their benefits, uniqueness and differentiators in the low-code/no-code market. The report concludes with a set of recommendations for CxOs who are looking for an alternative to the traditional platform-as-a-service system.
Get Access to This Premium Content