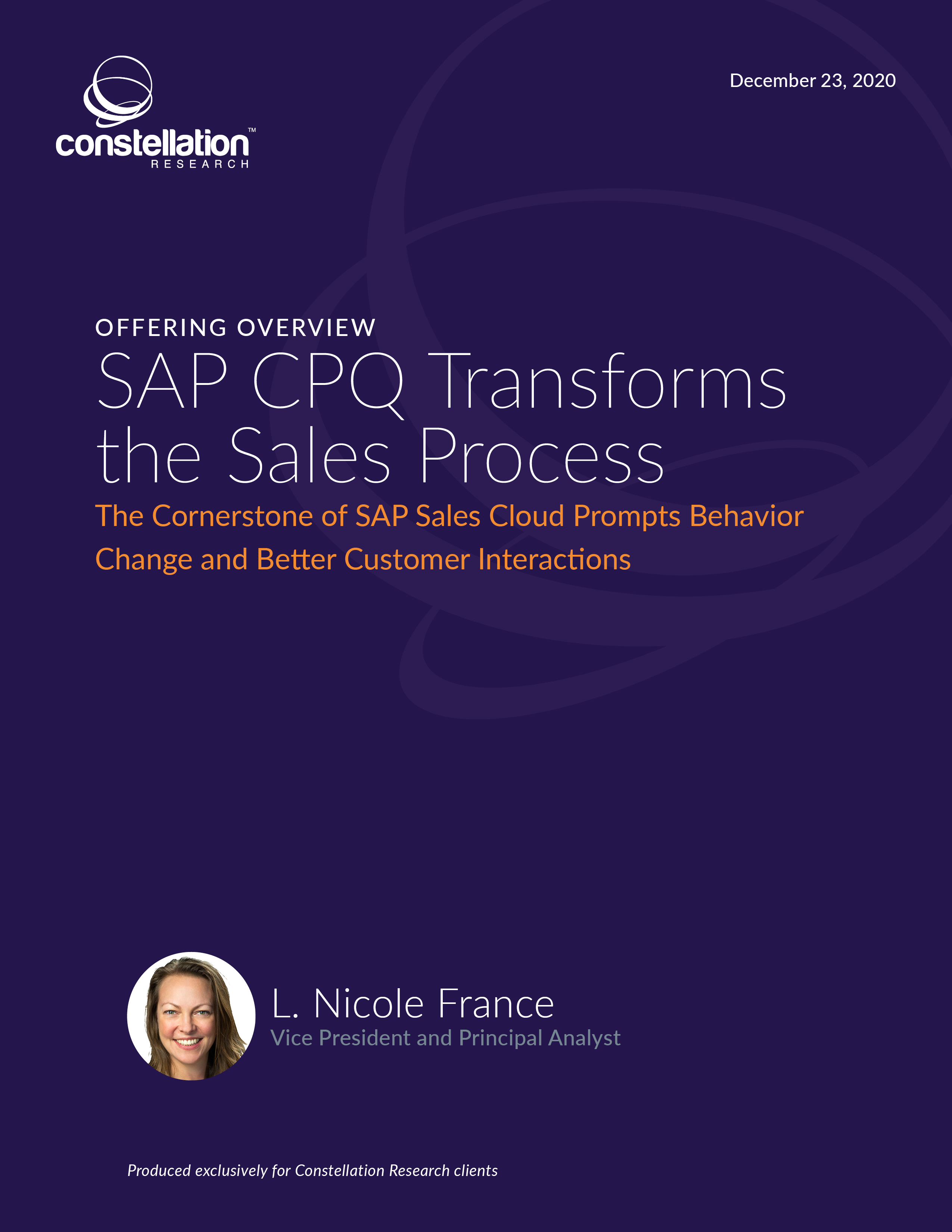 Executive Summary

SAP CPQ is a cloud-based, API-first configure, price and quote offering within SAP Sales Cloud that facilitates the purchase of large and/or complex bundles of offerings, including combinations of products and services with distinct pricing and contract terms. Part of the CallidusCloud acquisition, SAP CPQ forms a core part of capabilities designed to improve and streamline the sales process for B2B organizations. It supports direct sellers, channel or reseller partners and commerce channels that enable customers to purchase directly online. 

As an important element of both the broader SAP Customer Experience (CX) portfolio and the SAP intelligent enterprise suite, SAP CPQ provides a bridge between front-office customer relationship management (CRM) applications—from both SAP and others—and back-office operations responsible for production and fulfillment. This allows companies running SAP CPQ and other SAP capabilities to transform a wide range of processes that ultimately impact customer experience—including supply chain and production as well as the sales process itself.   

This Offering Overview provides a description and assessment of SAP CPQ and highlights some of the closely adjacent areas it touches within the SAP application suite. It identifies key differentiators, examines functional capabilities, considers the offering's strengths and weaknesses and provides use cases. Technology buyers should use this report to evaluate SAP CPQ for implementation.  
Get Access to This Premium Content