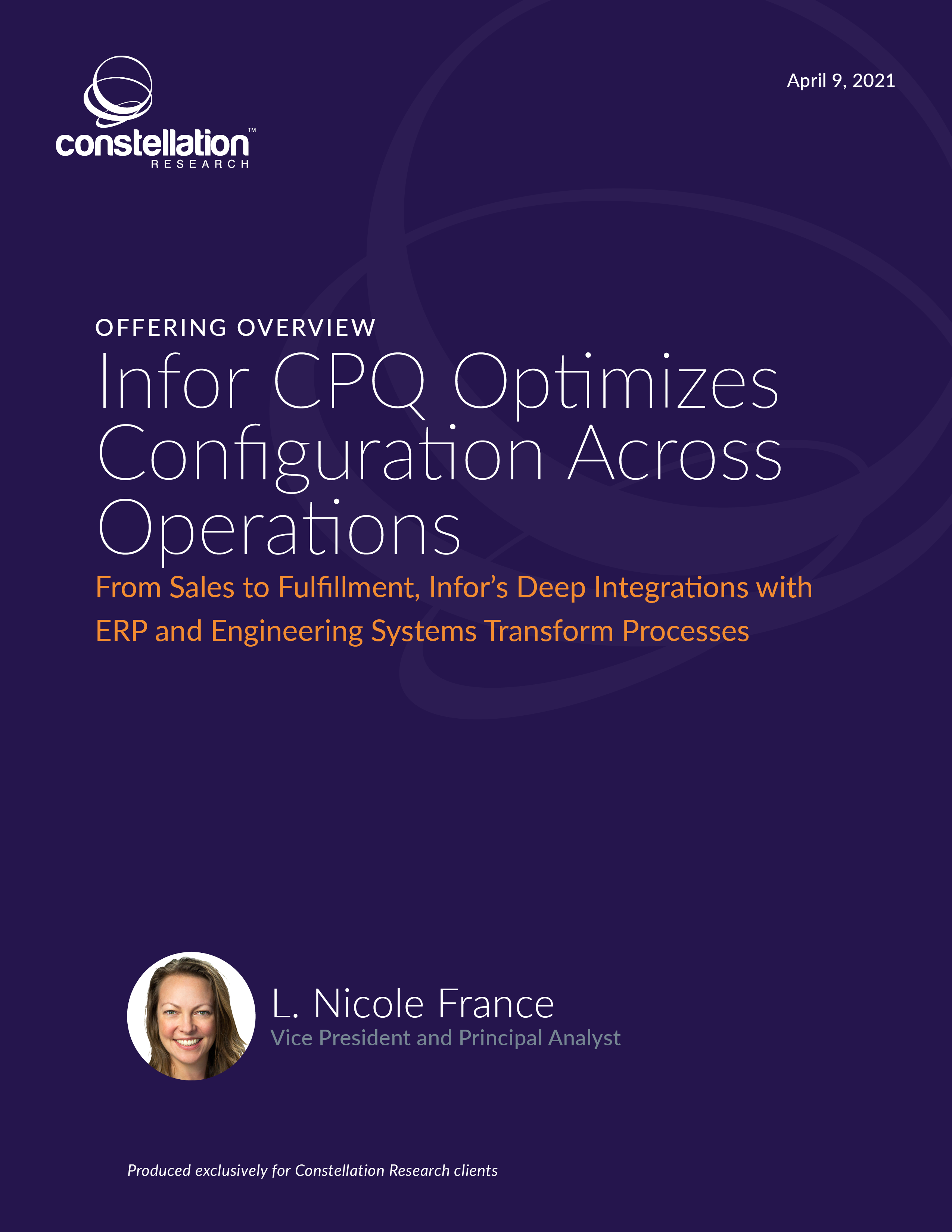 Executive Summary

Infor CPQ delivers substantial benefits to companies with complex, end-to-end process requirements, whether or not they run other Infor business applications. For those that do, it enhances the value and usability of Infor ERP offerings. For those that don't, Infor CPQ's deep integration with production systems facilitates operations, from initial interest all the way through to final delivery. These strengths play particularly well within the manufacturing sector, especially for configured-to-order and engineered-to-order products. Even so, Infor CPQ is finding a growing audience in additional sectors as well.

The broad scope of Infor CPQ capabilities spans visual configuration, a configuration and rules engine, multistep pricing, margin analysis, and quote production. In addition to integrating with production systems, Infor CPQ integrates readily with many CRM and commerce systems. Infor is also in the process of incorporating its contract lifecycle management capabilities directly into the CPQ offering.

This Offering Overview provides a description and assessment of Infor CPQ and highlights some of the closely adjacent areas it touches within the Infor application suite. The report identifies key differentiators, examines functional capabilities, considers the offering's strengths and weaknesses, and provides use cases. Technology buyers should use this report to evaluate Infor CPQ for implementation.  
 
Get Access to This Premium Content