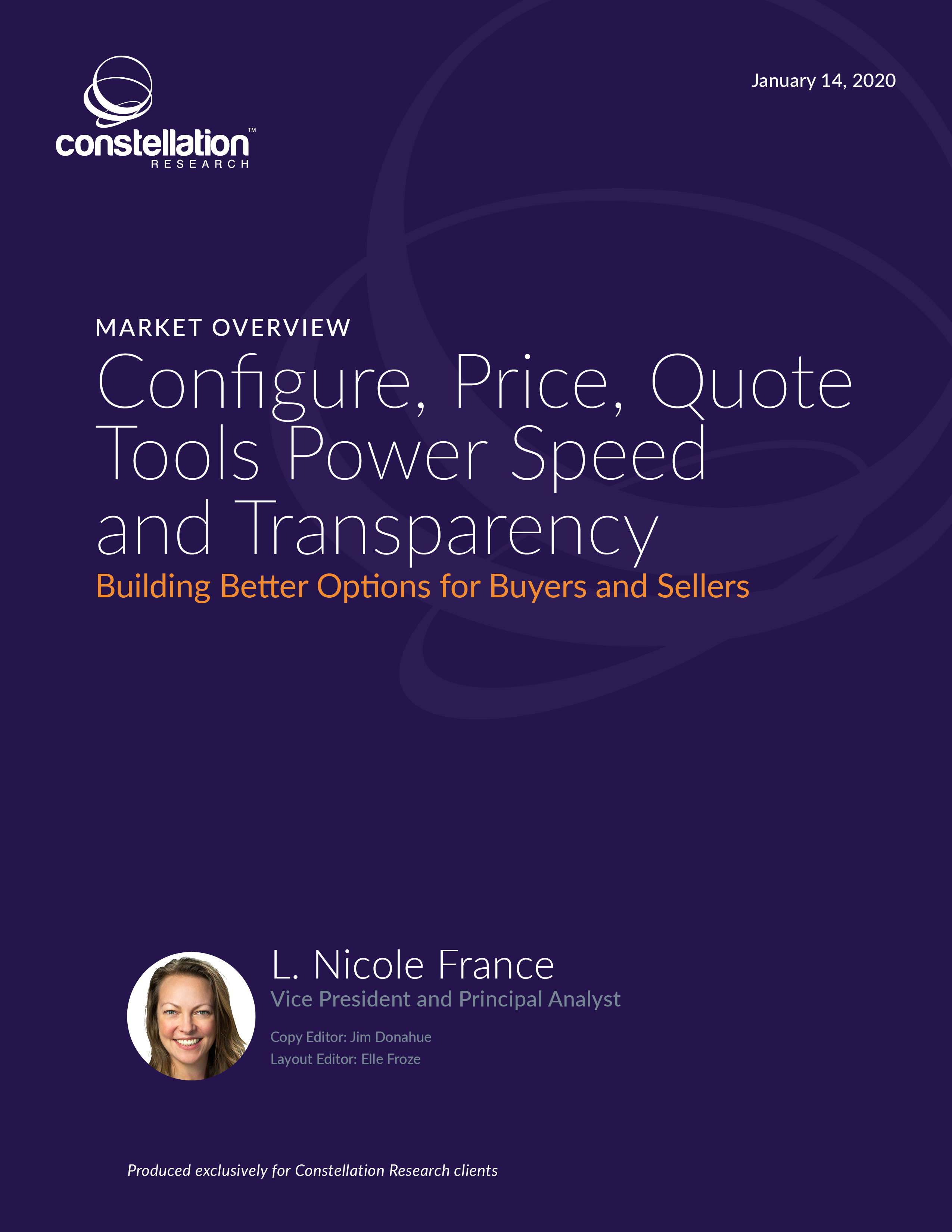 Building Better Options for Buyers and Sellers
Configure, price, quote (CPQ) capabilities streamline the selling process and improve the buying experience. To do that, these tools simplify product configuration, provide clarity on the nature and pricing of deals, and facilitate the production and approval of quotes. The overall process results in a higher number of more profitable deals, largely through symbiotic benefits to both buyers and sellers.
In this Market Overview, we concentrate on CPQ vendors serving complex midsize and large enterprises across a range of industry sectors.
Get Access to This Premium Content