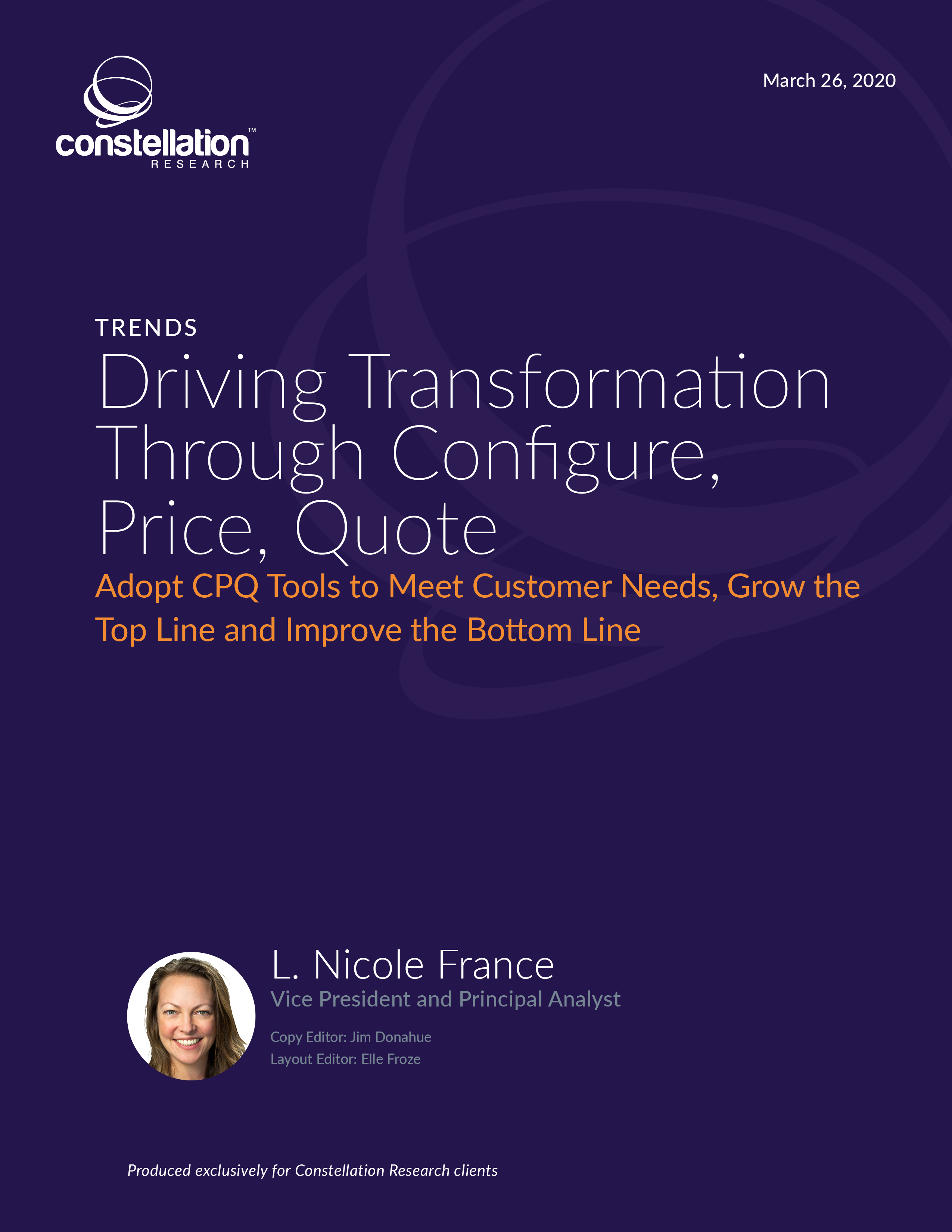 Adopt CPQ Tools to Meet Customer Needs, Grow the Top Line and Improve the Bottom Line
In the quest to become more customer-centric—and therefore successful—businesses are prioritizing big changes to the way they sell. For many, configure, price, quote (CPQ) tools enable the kind of transformation that makes it easier to buy from and do business with them. These businesses improve the buying experience for the customer by providing clearer, more detailed information on the available options, as well as detailed pricing and quotes in minutes rather than days or weeks.
As accurate, timely information about products and deals becomes more widely available, behaviors change. Salespeople respond better to customer needs. Sales managers have clear visibility into the health of the business. Product development and marketing gain deeper insights into customer preferences and priorities.
In this Trends report, we highlight the major drivers and priorities for companies investing in CPQ as well as key trends shaping the available offerings.
Get Access to This Premium Content