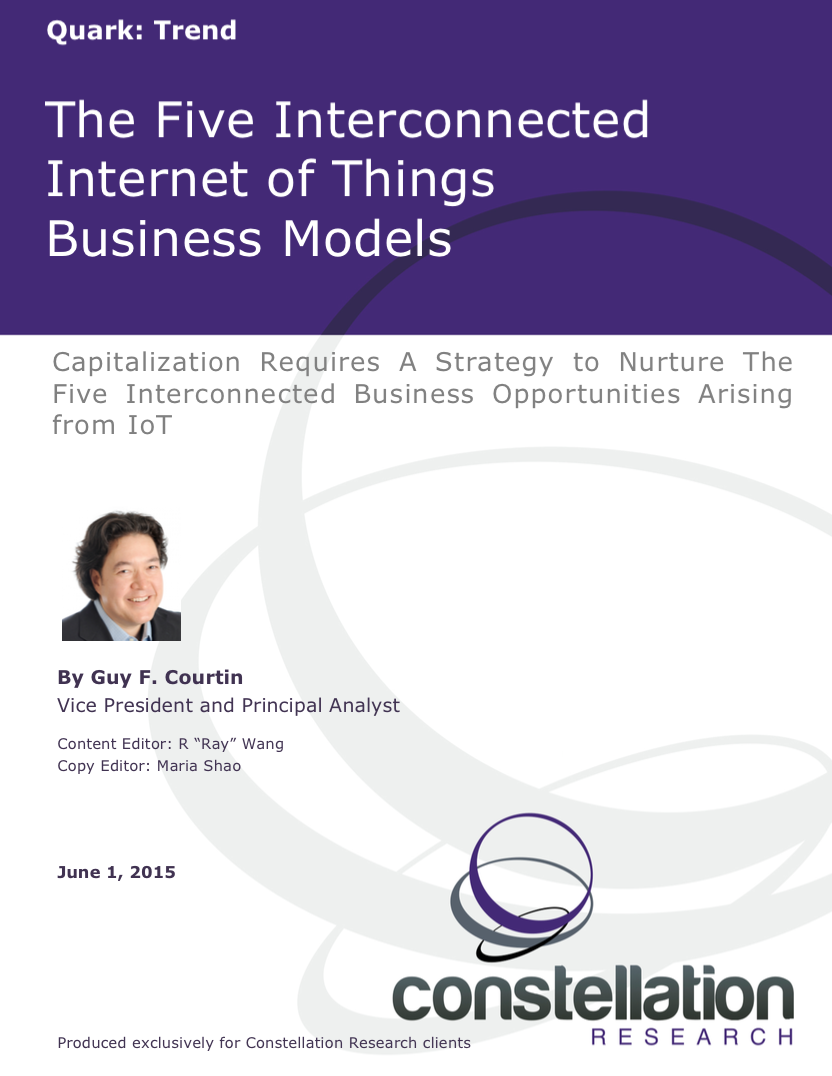 Capitalization on IoT Requires A Strategy to Nurture These Five Interconnected Business Opportunities 
Constellation predicts there will be over 80 billion sensors in connected devices by 2020. There also will be 100 million viral connections added per minute. Both the explosion of connected devices and the interactions created will result in massive data streams and new opportunities for brands and organizations from the Internet of Things (IoT). More importantly, IoT trends will greatly affect companies and their supply chains, adding efficiencies to a wide array of processes as well as creating new business models.
However, all these connected devices will not instantly communicate with each another, nor are the networks and infrastructures immediately in place to make IoT a reality. Constellation believes that there will be five specific business models emerging from the IoT .
Constellation expects that all five categories will serve different levels of maturity for IoT adoption. Each business model will play a cohesive and integrated role in an organization's overall IoT strategy. CxOs looking at deploying the IoT should understand that the technology is a means to achieving a business model shift, not an end-all.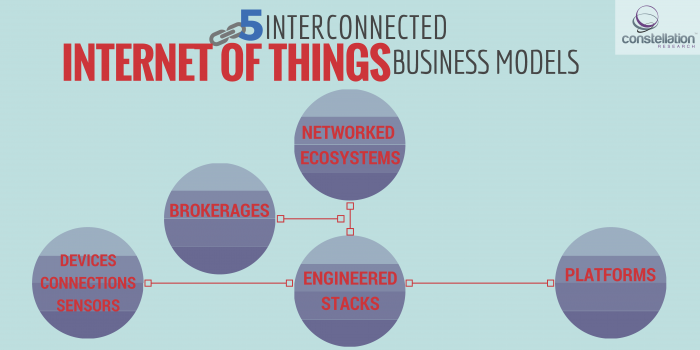 Get Access to This Premium Content