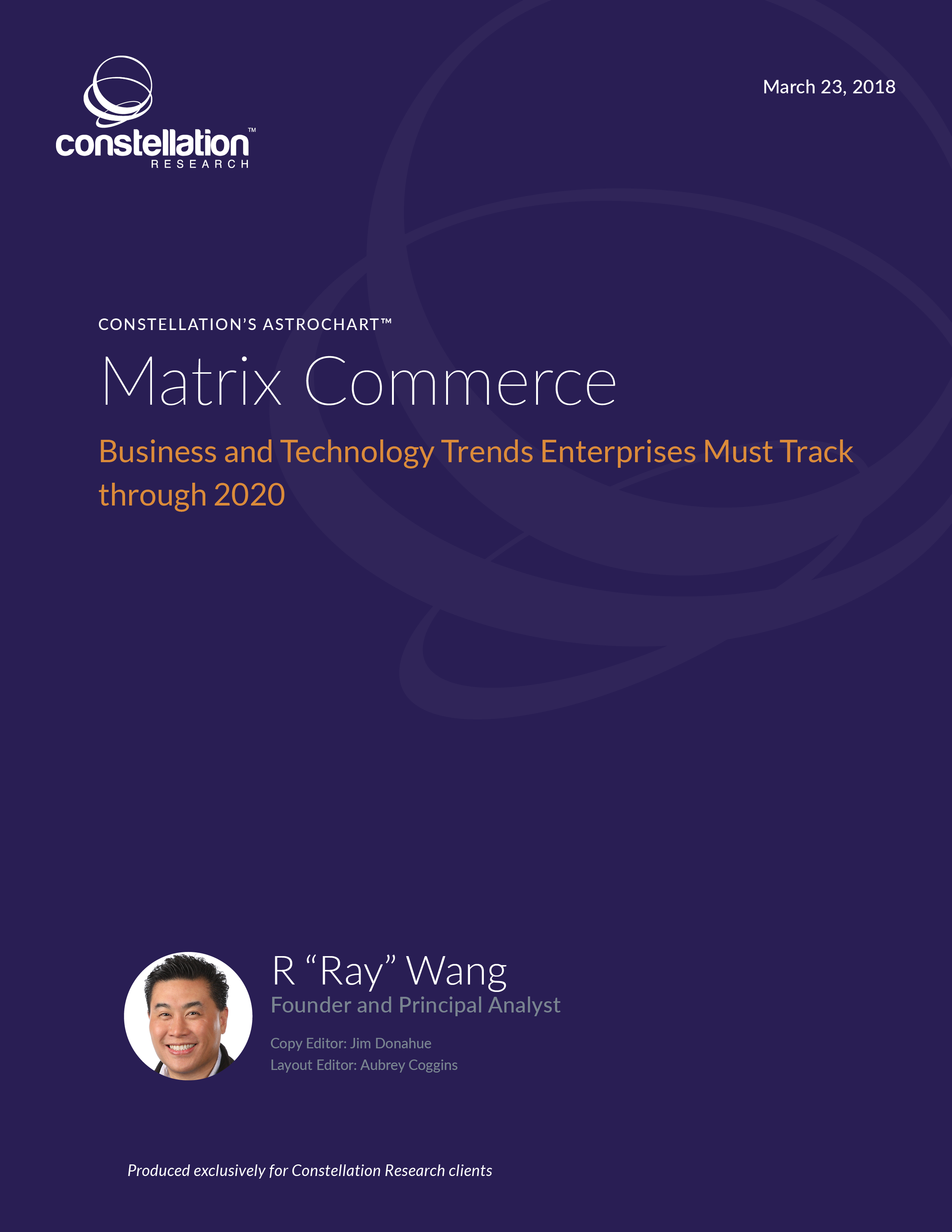 Business and Technology Trends Enterprises Must Track through 2020
The Constellation AstroChartTM supplies a visual guide of the trends impacting Matrix Commerce. After assessing boardroom priorities, organizations should employ AstroCharts to inform portfolio management.
This report contains two AstroCharts: one identifying Technology Trends and one identifying Business Trends. The AstroCharts' vertical axes plot "Organizational Adoption" rates from Mainstream to Early Adopter to Bleeding Edge. Horizontal axes plot "Business Impact," the impact of the trend on an organization's business model, from Incremental to Transformational to Exponential. The Constellation AstroChart moves beyond both the hype and constraints of the standard 2 x 2 grid to identify dynamics impacting the entire market.
This report applies Constellation's AstroChart to Constellation's business theme of Matrix Commerce. Matrix Commerce analyzes the disruptive pressures influencing the commerce paradigm. Commerce faces rapidly changing business models and new payment options that are often misunderstood and poorly integrated.
Matrix Commerce refers to the fusing of demand signals and supply chains in an increasingly complex world where buyers seek frictionless buying experiences. Friction in this new world originates from new regulatory requirements such as sustainability, taxation and privacy.
As commerce continues to evolve around buyer preferences, channels, demand signals, supply chains, payment options, enablers, and big data will converge to create Matrix Commerce. Matrix Commerce spans across disciplines as people, process and technologies continue to transform today's commerce models.
| | |
| --- | --- |
| Matrix Commerce business trends | Matrix Commerce tech trends    |
Open research. Download free of charge. 
Download Research
Click to Download Report