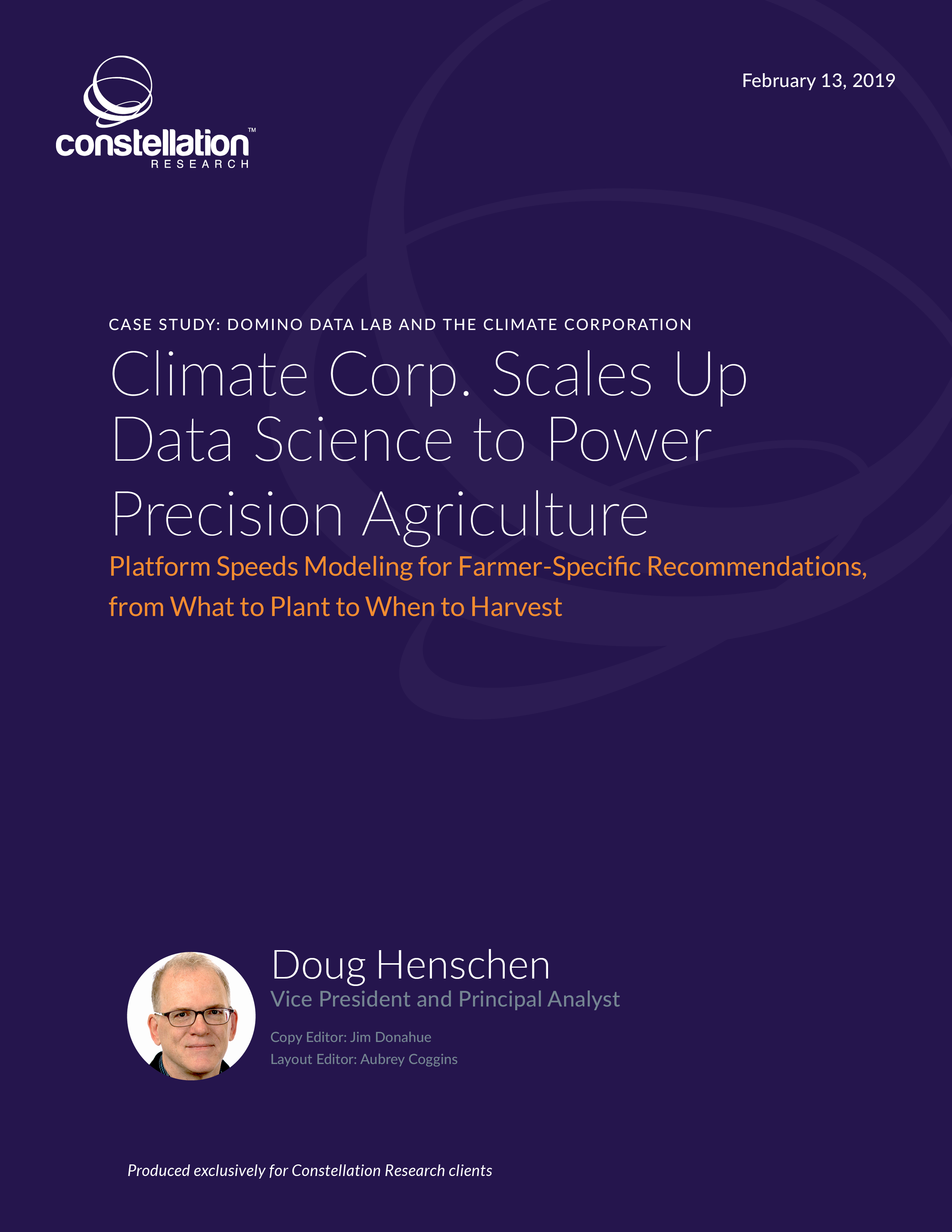 Platform Speeds Modeling for Farmer-Specific Recommendations, from What to Plant to When to Harvest 
The Climate Corporation (Climate) describes itself as "innovating at the intersection of agriculture and technology," with a mission to "help all the world's farmers sustainably increase their productivity with digital tools." The Climate FieldViewTM (FieldView) platform helps farmers manage their crops using data on their acreage, soil type, elevation, average precipitation, crop and yield histories and other measures. 

Climate's data science team builds models based on this data and each farmer's goals to deliver personalized recommendations on what seeds and hybrids to plant, how to plant them, how to care for the crops throughout the growing season and when to harvest to maximize yields.

The company has been practicing deep weather and agricultural data science for more than a decade. Two former Google employees founded it as a weather insurance company in 2006, and Climate pivoted to its agricultural-advisory focus in 2013. Soon after the launch of FieldView in 2015, Climate recognized that it needed to scale up its data-modeling capabilities to support and sustain more recommendations. 

This report details Climate's deployment of Domino Data Lab's Domino Data Science Platform to speed, simplify and standardize the iterative process of model development. The collaborative platform supports Climate's team of approximately 200 data scientists and data engineers, and it has helped the company double its capacity to build models based on machine learning, deep learning and other statistical and advanced analytic methods. 
Download Research
Click to Download Report