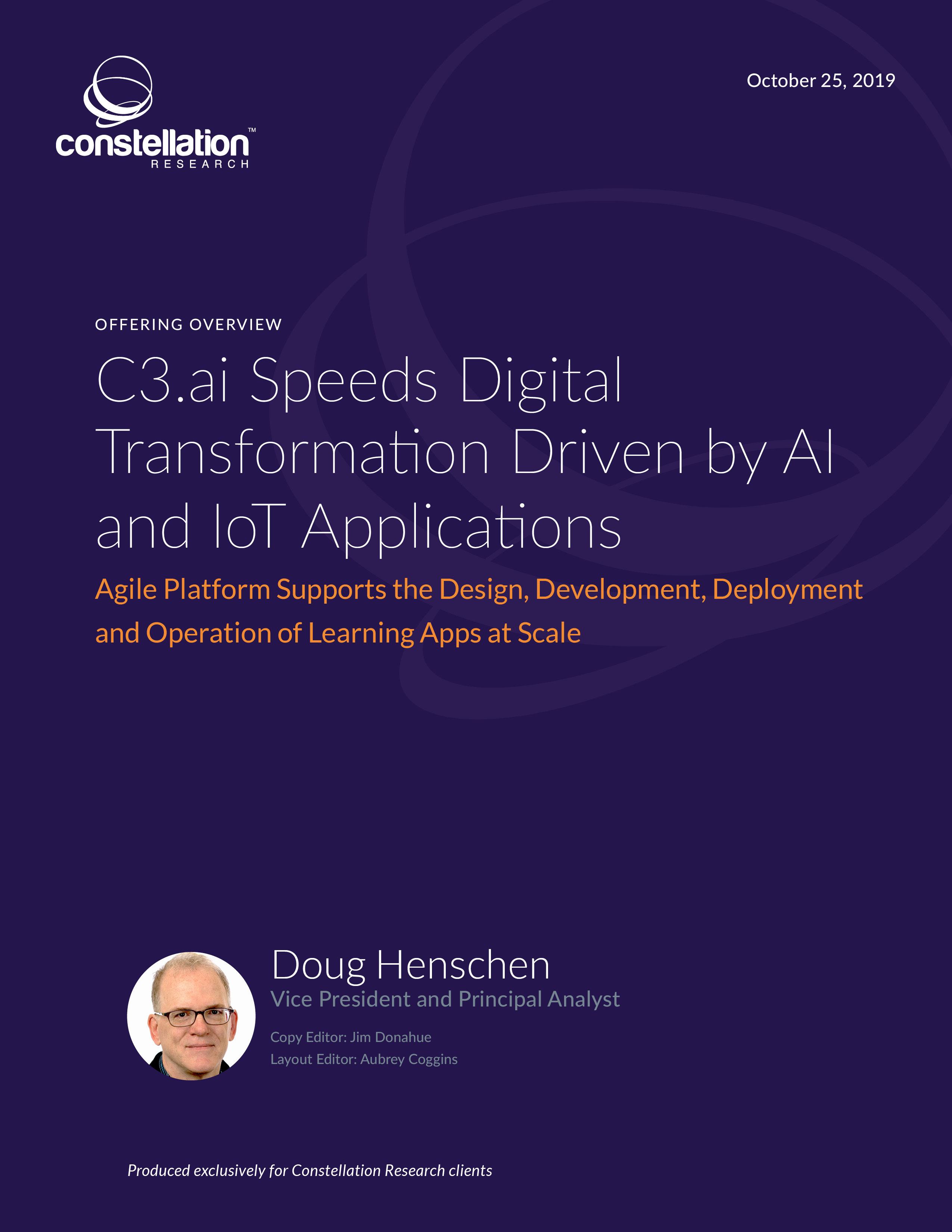 Agile Platform Supports the Design, Development, Deployment and Operation of Learning Apps at Scale  

Targeting large organizations that want to transform the way they do business, C3.ai offers software and a cloud-first platform for developing, deploying and running breakthrough artificial intelligence (AI) and Internet of Things applications. The vendor's C3 AI Suite is built on a model-driven architecture and employs a differentiating type system that abstracts the complexity of underlying software and services and speeds data science modeling and application development work.  

This Offering Overview provides a summary of the C3 AI Suite, identifying key differentiators, examining functional capabilities and considering the offering's strengths and weaknesses. The report also identifies use cases addressed by C3.ai's prebuilt applications. Technology buyers should use this report to evaluate the C3 AI Suite for implementation.  
 
Get Access to This Premium Content