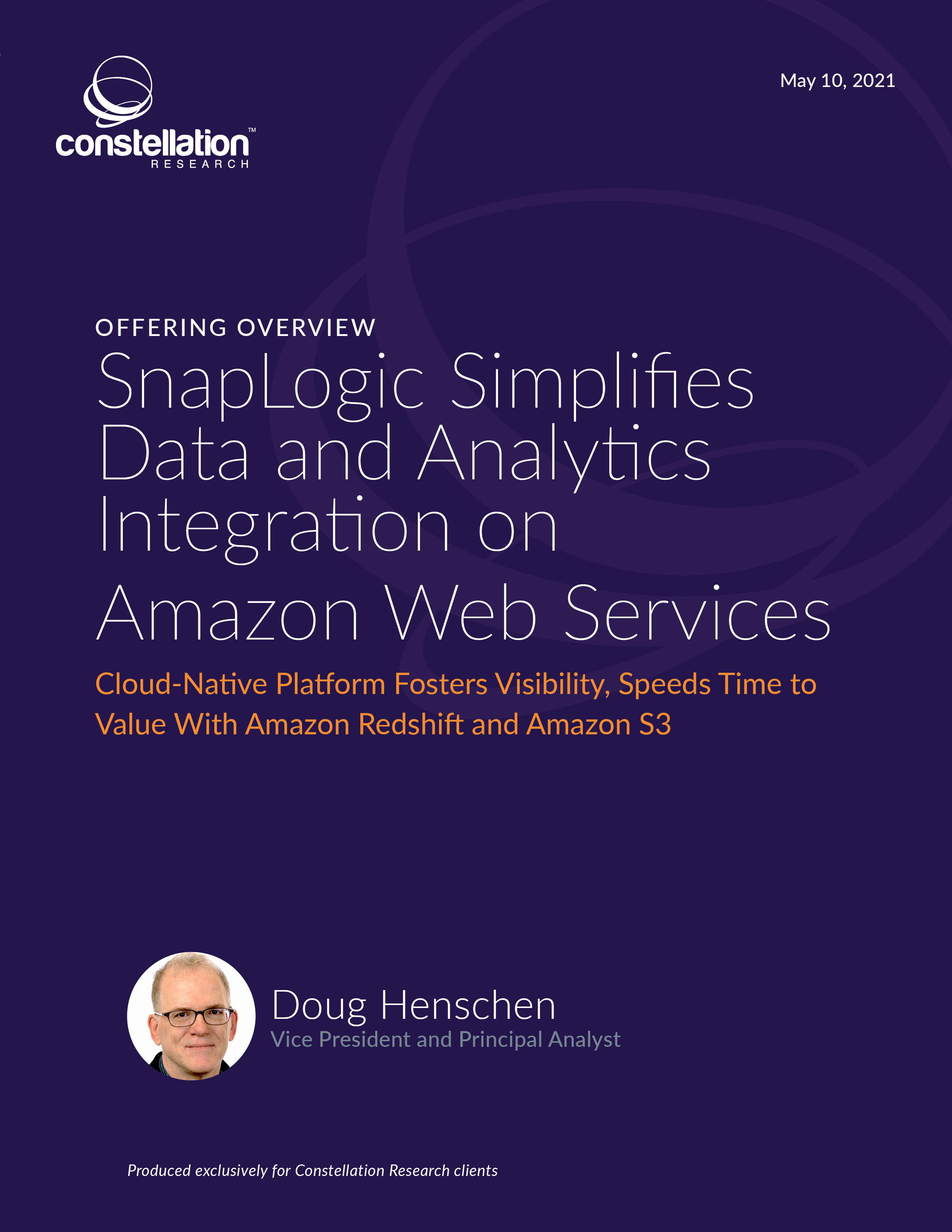 Executive Summary

SnapLogic Intelligent Integration Platform is a cloud-delivered integration platform as a service. The platform's strengths are in low-code, drag-and-drop application integration; data integration; high-scale data engineering; and streaming. The platform also supports API management, business-to-business (B2B) integration, and metadata management. SnapLogic has been a pioneer in applying artificial intelligence to assist nontechnical users in integrating applications and building data pipelines. 
SnapLogic supports hybrid and multicloud integration requirements, but it is particularly well suited to supporting data and analytics integration requirements on Amazon Web Services (AWS). Building on a close partnership with AWS since 2013, SnapLogic has amassed a comprehensive library of prebuilt Snap connectors and quick-start solutions that speed integration. It also offers cloud-native integrations with AWS services including Amazon Redshift and Amazon S3 and with third-party services.
 
This Offering Overview examines SnapLogic data and analytics integration capabilities and advantages on AWS. It identifies key differentiators, reviews functional capabilities, considers the offering's strengths and weaknesses, and provides use cases. Technology buyers should use this report to evaluate SnapLogic for implementation.
 
Get Access to This Premium Content