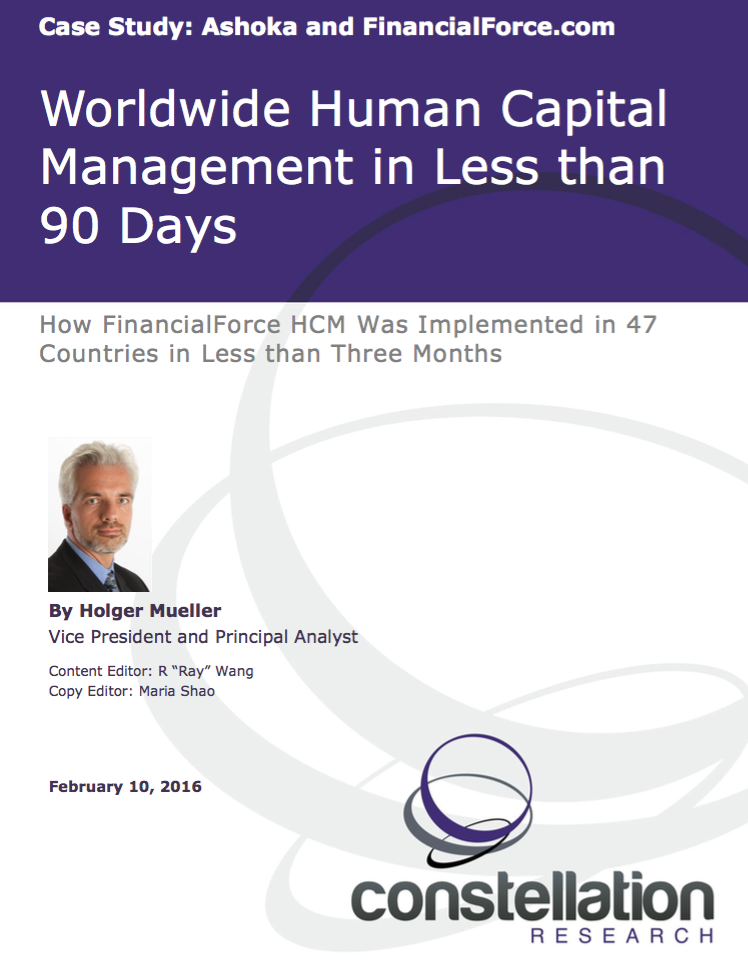 Case Study: FinancialForce and Ashoka
FinancialForce HCM Was Implemented in 47 Countries in Less than Three Months 
This case study chronicles the experience of 2015 SuperNova award winner, Asha Aravindakshan, Operations Director for Global Talent at Ashoka, as she implemented FinancialForce HCM, cloud- based software for human resources management, with a very small, part-time team, in less than 90 days. The HCM system rolled out to 300 users across 47 countries.
Key success factors included a pragmatic approach to implementation, tying the rollout to the performance review cycle, and exploiting the similarities between the FinancialForce user interface and the already introduced Salesforce user interface. 
This study documents the impact of FinancialForce HCM on Ashoka's business and closes with recommendations for similar projects. 
Get Access to This Premium Content