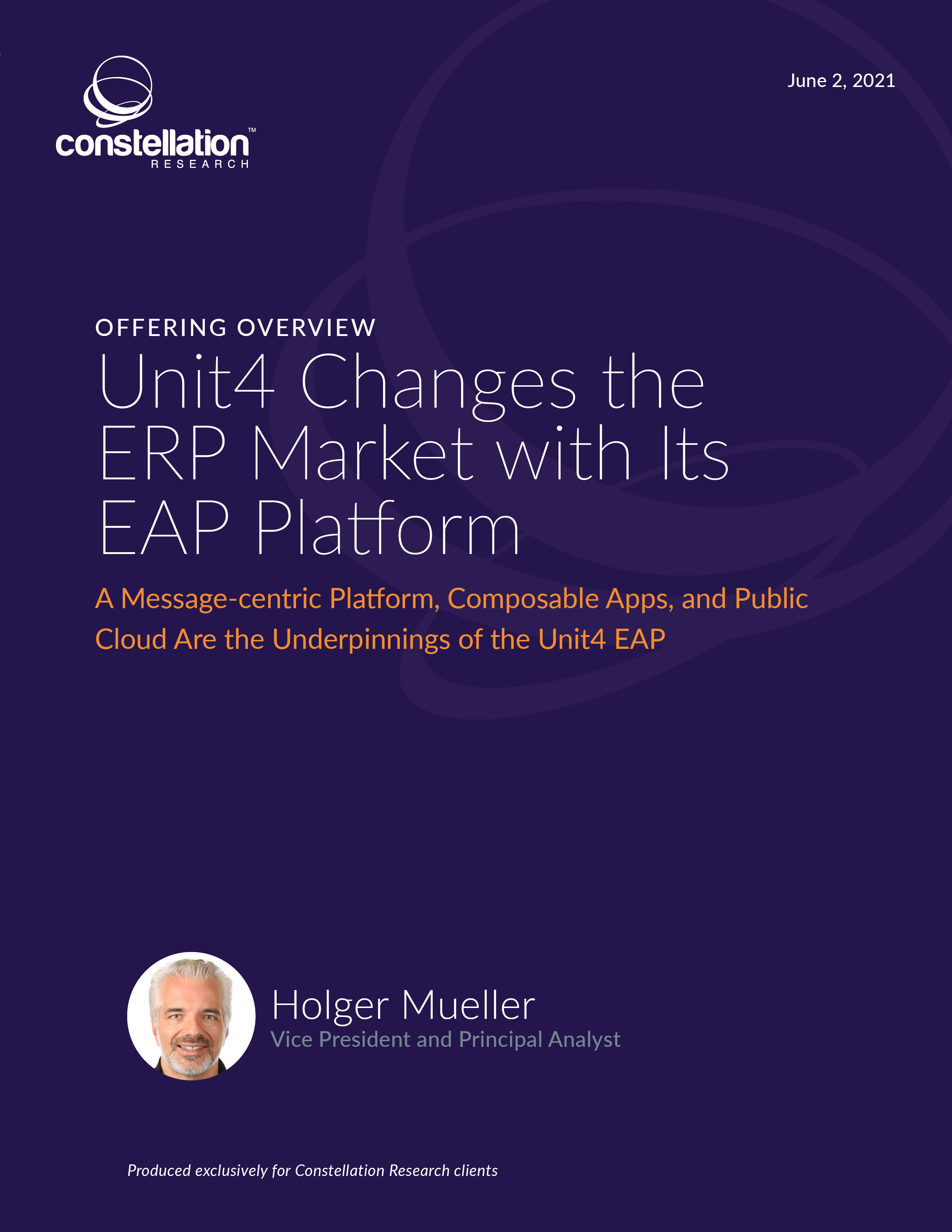 Executive Summary

This report provides an overview of how Unit4's platform powers the Unit4 enterprise resource planning (ERP) offerings. Unit4 has gone through a substantial platform investment that was started a few years ago and recently concluded under new CEO Mike Ettling. 

With an in-depth understanding of its service industry target markets, Unit4 has built an enterprise application platform (EAP) that operates in the cloud (Microsoft Azure); is based on a microservices architecture; enables modern UX practices with capabilities such as its digital assistant, Wanda; and enables users to build mini-apps with low-code tools for the last mile of automation. 

In April 2021, Unit4 launched its new ERP offering, ERPx, which leverages that platform extensively. The combination makes Unit4's platform and business applications offerings some of the most modern in the market. 

The other vendor offerings covered in the Constellation Market Overview  are (in alphabetical order), Infor OS, Microsoft Dynamics Platform, Oracle NetSuite SuiteCloud Platform, Oracle Visual Builder, Salesforce Platform, SAP Business Technology Platform (BTP), Workday Cloud Extend, and Zoho Creator Platform.  
 
Get Access to This Premium Content