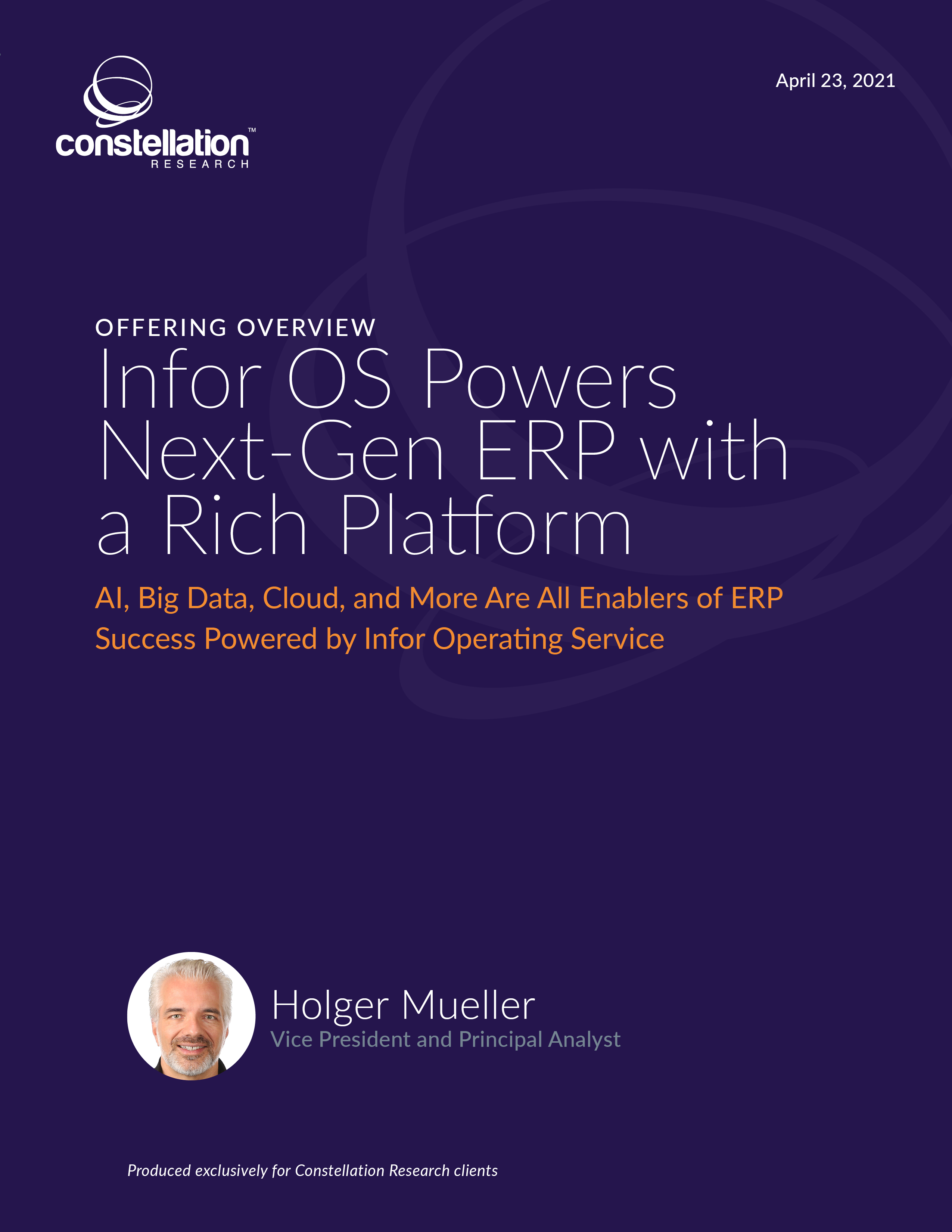 Executive Summary

This report provides an overview of how Infor Operating Service (Infor OS) powers the Infor ERP offerings. Infor became the first ERP system to operate in the public cloud: Charles Phillips, the Infor CEO at the time, announced at the AWS Summit 2014 in San Francisco his plans to run Infor's cloud offerings exclusively on AWS.  It was clear that to enable this undertaking, Infor needed a new underlying platform and needed to expand its integration efforts, labeled as Infor Intelligent Open Network (ION), into a larger enterprise application platform (EAP). 

Fast-forward to 2021, and Infor has one of the most mature and complete EAP platforms in the market, thanks to its early launch of Infor OS and the company's extended operating experience, both in the cloud and on-premises. 

The other vendor offerings covered in this Constellation Market Overview  are (in alphabetical order), Microsoft Dynamics platform, Oracle NetSuite SuiteCloud platform, Oracle Visual Builder, Salesforce Platform, SAP Business Technology Platform (BTP), Unit4 People Platform, Workday Cloud Extend, and the Zoho Creator platform.  
Get Access to This Premium Content