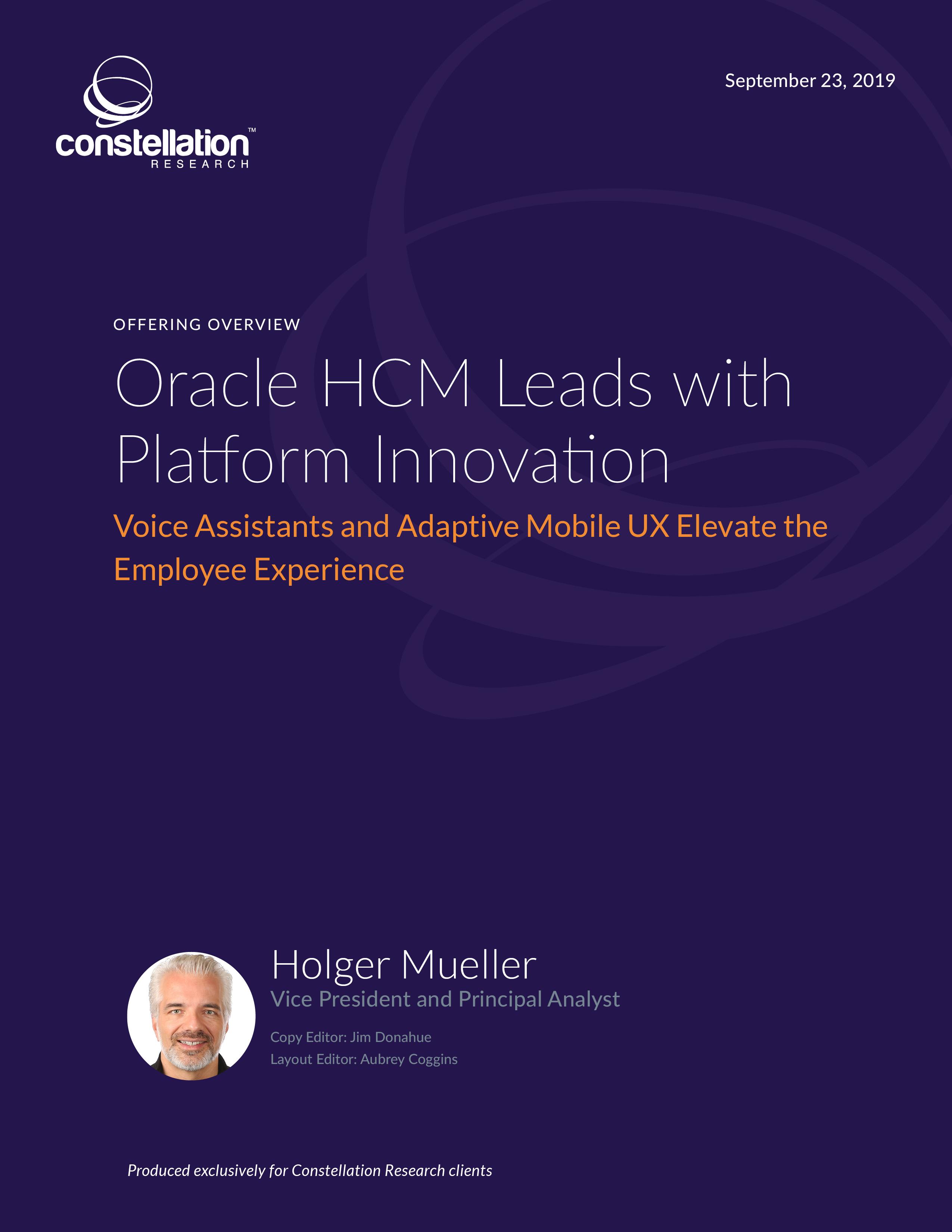 Voice Assistants and Adaptive Mobile UX Elevate the Employee Experience
This report provides an overview of Oracle HCM and analyzes its capabilities to satisfy enterprises' demands to power their people operations with an integrated human capital management (HCM) suite. It highlights recently delivered and long-term differentiators that set Oracle HCM apart and enable people leaders to help their organizations achieve Enterprise Acceleration  and change the Future of Work for the people in their enterprise. 

Oracle HCM has the broadest HCM suite capabilities across vendors that are part of Constellation Research's Market Overview on HCM suites. With the biggest commitment to R&D in the industry, with more than 2,500 full-time employees focused on the HCM product alone, and combined with synergies with the overall Oracle ERP suite and Oracle's leading, competitive technology platform, Oracle HCM delivers innovation in a regular cadence. Recent examples featured in this report are the Oracle platform-as-a-service capabilities leveraged for conversational user experience (UX), a new conversational UX delivery and synergies with Oracle Finance for compliance as a service and HR Help Desk. 

The other HCM suite vendors that are part of the Market Overview are ADP, Ceridian, Infor, Kronos, SAP, Ultimate and Workday. 
 
Get Access to This Premium Content