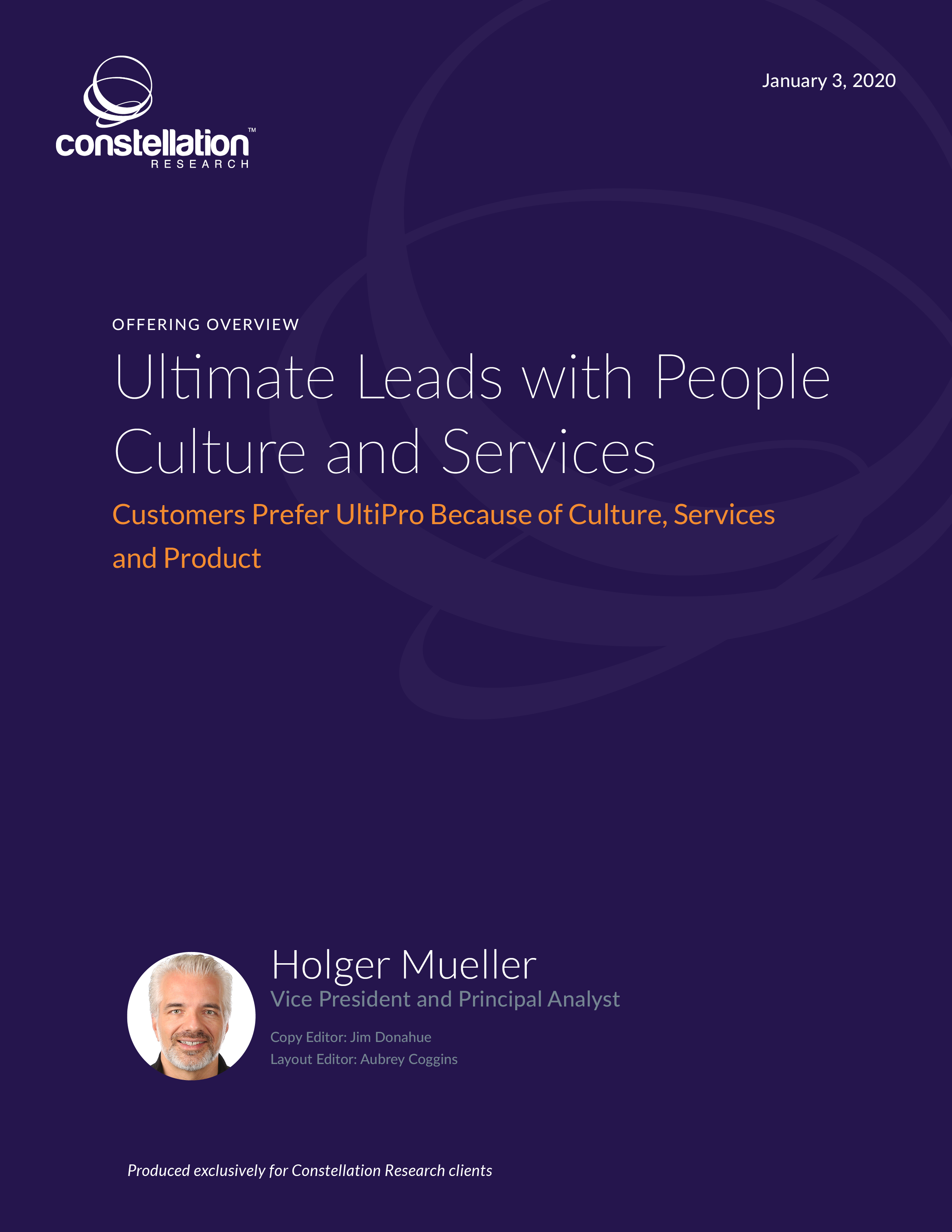 Customers Prefer UltiPro Because of Culture, Services and Product 
This report provides an overview of Ultimate Software's human capital management (HCM) offering and analyzes its capabilities to satisfy enterprises' demands to power their people operations with an integrated HCM suite. It highlights recently delivered and long-term differentiators that set Ultimate Software HCM apart and enable people leaders to help their organizations achieve Enterprise Acceleration  and change the Future of Work for the people in their enterprise. 

Ultimate Software sets itself apart from all other HCM vendors covered in this Constellation Research Market Overview with a more people-centric culture; this manifests itself tangibly, for instance, with Ultimate covering 100% of healthcare insurance for its employees and their families. Ultimate also has a strong position in both predictive analytics and artificial intelligence with its AI platform, Xander. Recently, Ultimate has focused more on services and education, where, for example, lifetime free learning sets the vendor apart in the HCM market. And finally, Ultimate Software's traditional differentiator, an "atomic" payroll that can collect payments by geographic location and process them accordingly, is still a strong differentiator for 2020 and beyond. 

The other HCM suite vendors that are part of the Market Overview are ADP, Ceridian, Infor, Kronos, Oracle, SAP and Workday. 
Get Access to This Premium Content