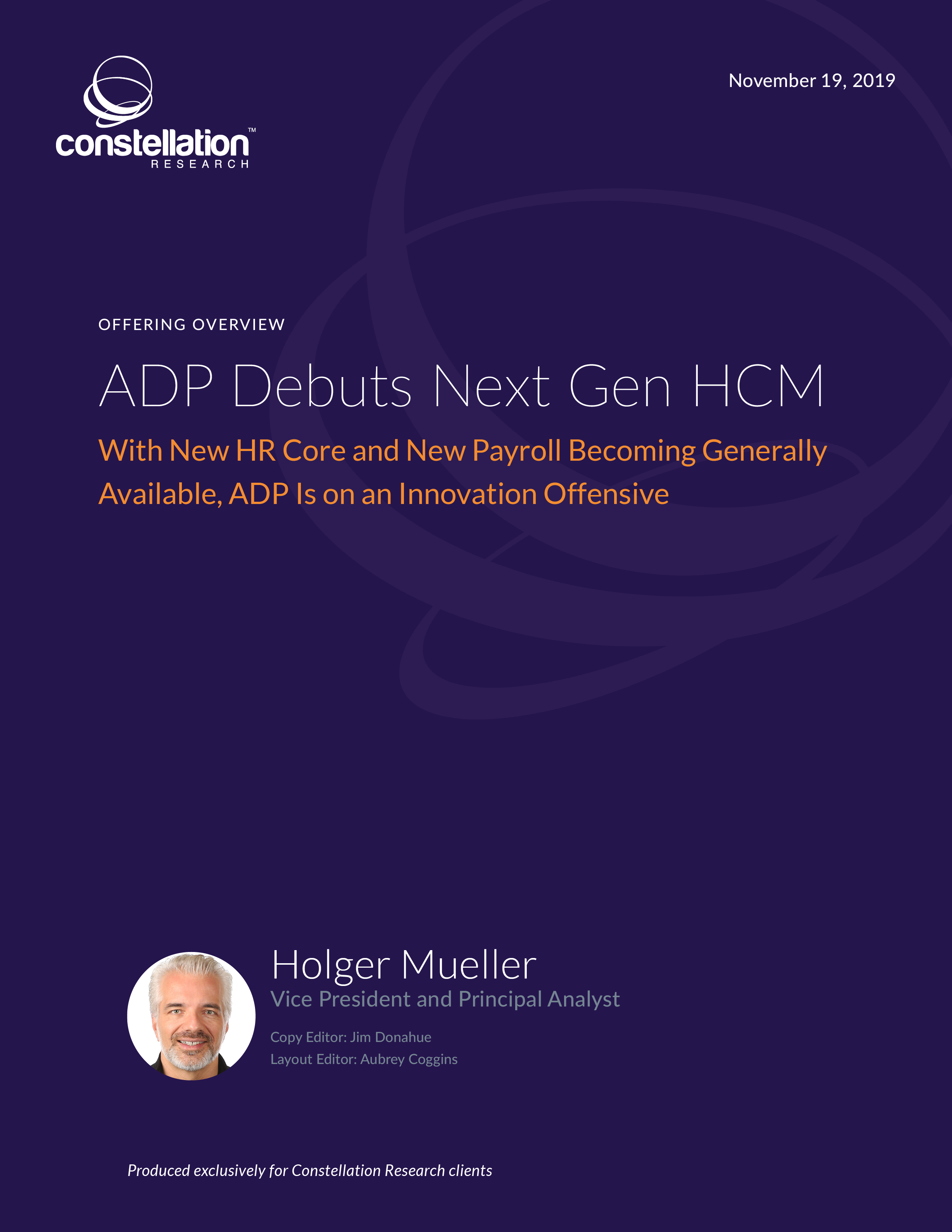 With New HR Core and New Payroll Becoming Generally Available, ADP Is on an Innovation Offensive 
This report provides an overview of ADP's human capital management (HCM) offering and analyzes its capabilities to satisfy enterprises' demands to power their people operations with an integrated HCM suite. It highlights recently delivered and long-term differentiators that set ADP HCM apart and that enable people leaders to help their organizations to achieve Enterprise Acceleration  and change the Future of Work for the people in their enterprise. 

ADP's HCM offerings have the biggest reach across market segments, ranging from under 50 full-time employees (FTEs) with ADP RUN to six-digit FTE populations with ADP GlobalView. ADP has one of the biggest commitments to R&D in the industry and has been able to deliver the next generation of its products for the important human resources core and payroll automation areas. Delivered on a modern platform, utilizing the public cloud and with new and innovative approaches to HCM best practices, the ADP HCM portfolio offers enterprises the opportunity to reshape the Future of Work for their people. 

The other HCM suite vendors that are part of the Market Overview are Ceridian, Infor, Kronos, Oracle, SAP, Ultimate and Workday. 
Get Access to This Premium Content