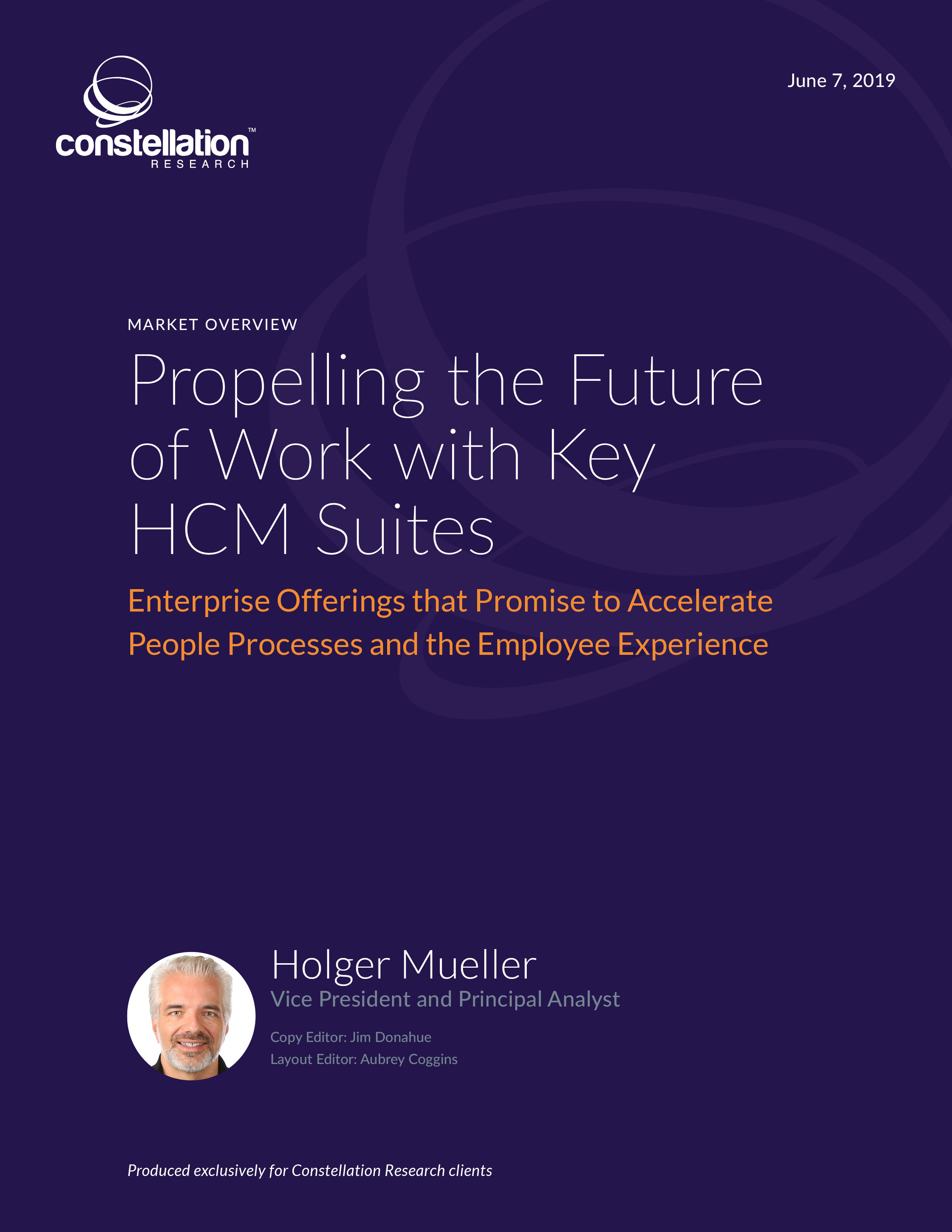 Enterprise Offerings that Promise to Accelerate People Processes and the Employee Experience
This Market Overview describes the leading human capital management (HCM) suite vendors and maps their capabilities against a set of buyer criteria, distilled from Constellation Research's work with buyers in general as well as in specific software selection scenarios. The report starts with an HCM market definition and then highlights market trends before discussing typical buyer challenges in 2019 and beyond.  

We also take a closer look at (in alphabetical order) ADP, Ceridian, Infor HCM, Kronos, Oracle HCM Cloud, SAP SucessFactors, Ultimate Software and Workday HCM. 

The report concludes with a set of tangible recommendations for people leaders, most prominently asking them to make sure they tap into the innovation firehose that is currently "travolging"  the HCM market. 
Get Access to This Premium Content