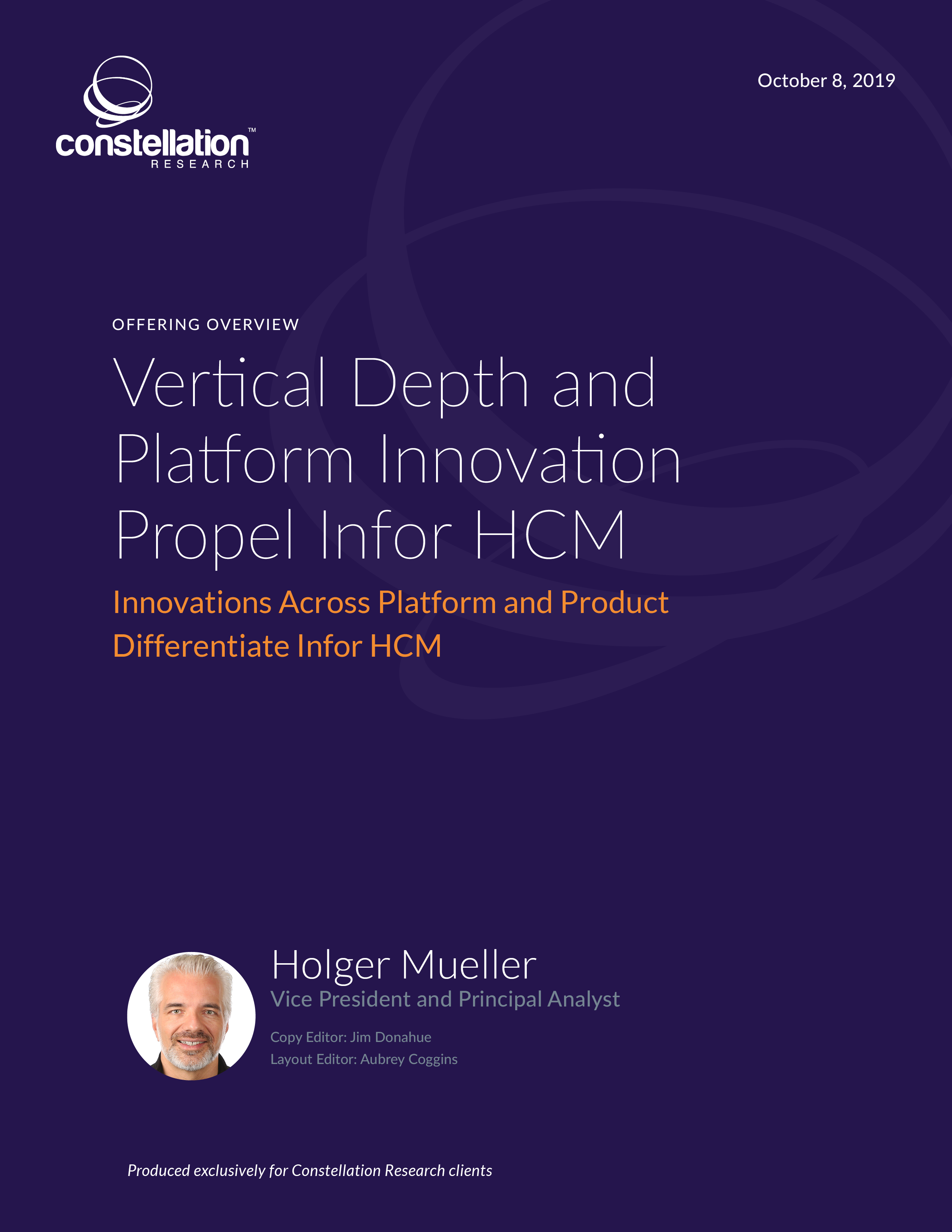 Innovations Across Platform and Product Differentiate Infor HCM
This report provides an overview of Infor HCM and analyzes its capabilities to satisfy enterprises' demands to power their people operations with an integrated human capital management (HCM) suite. It highlights recently delivered and long-term differentiators that set Infor HCM apart from competitors and enable people leaders to help their organizations achieve Enterprise Acceleration  and change the Future of Work for their people. 

Since the conclusion of its rewrite, Infor can claim the newest HCM suite in the market. Built for the cloud era, Infor HCM nonetheless keeps its ability to deliver HCM on-premises, as often required for regulatory and performance reasons. Along with a new suite on a modern platform (if it is in the cloud, then it is Amazon Web Services), Infor features deep vertical capabilities that typically exceed those provided by its competitors. Moreover, capabilities in data science, the Infor OS platform and very strong workforce management capabilities provide compelling reasons for an enterprise to select Infor HCM as its HCM suite. Last but not least, Infor has a keen eye on usability, going back to the days of its acquisition of user experience design firm Hook & Loop in 2014. 

The other HCM suite vendors covered as part of the Market Overview are ADP, Ceridian, Kronos, Oracle, SAP, Ultimate and Workday. 

 
Get Access to This Premium Content