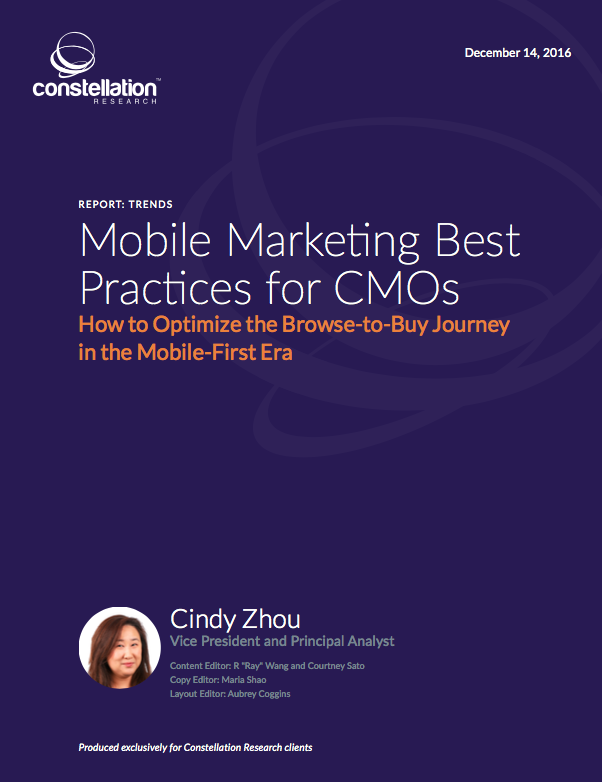 Smartphones have been declared a device that people "can't live without". With over two billion smartphones in use globally, mobile marketing presents an effective and personal way for companies to engage with their customers. Chief Marketing Officers (CMOs) at both Business-to-Consumer (B2C) and Business-to-Business (B2B) companies need to embrace mobile marketing strategies to remain competitive in this mobile- first world. This report outlines: 
Why mobile marketing is a top priority for CMOs
How to harness the power of mobile in cross-channel marketing 
Five common mobile marketing pitfalls to avoid
Mobile marketing strategy recommendations 
Examples of successful mobile marketing apps and customer engagement ideas are presented to inspire CMOs as they formulate or enhance their mobile marketing strategies. 
Get Access to This Premium Content