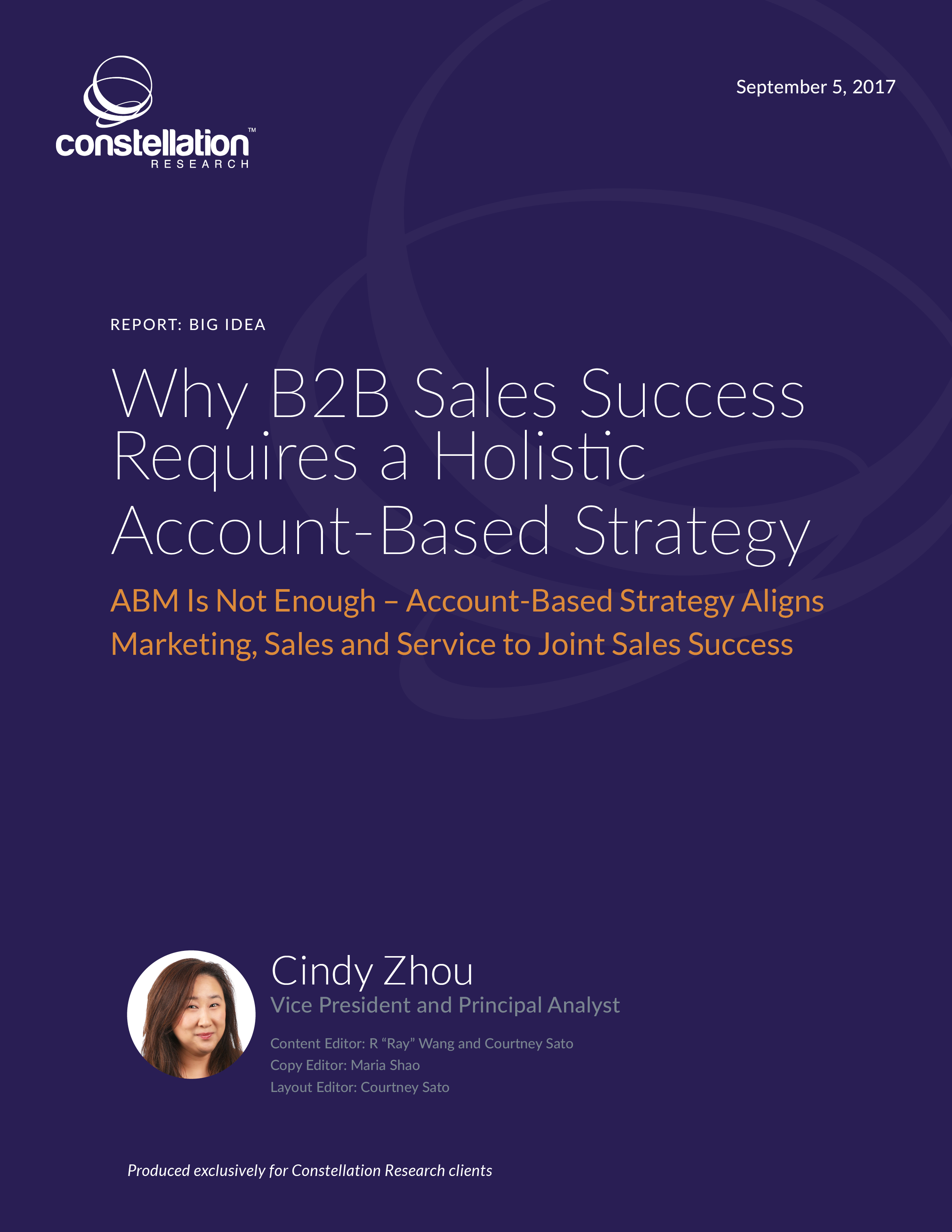 The business-to-business (B2B) marketing world is abuzz about account-based marketing (ABM), which involves a targeted effort to focus marketing campaigns and budgets on a select set of pre-determined accounts. However, Constellation's research shows that an integrated account-based strategy (ABS) inclusive of marketing, sales and service teams produces better sales results than account-based marketing or targeted account selling on their own. ABS provides a framework for marketing, sales and service teams to work cohesively on a common approach to set joint objectives, identify target accounts and organize those accounts so that cross-channel campaigns can be launched and actionable insights can be used to improve new campaigns for greater sales success.
This report explains why a holistic account-based strategy maximizes the effectiveness of Marketing and Sales better than account-based marketing, provides five elements for account-based strategy success, showcases two success stories and provides three actionable tips for organizations to start an ABS program.
The report provides chief marketing officers (CMOs), chief revenue officers (CROs) and chief customer officers (CCOs) recommendations on how to design ABS programs for optimum results and showcases customer success stories for inspiration.
Get Access to This Premium Content