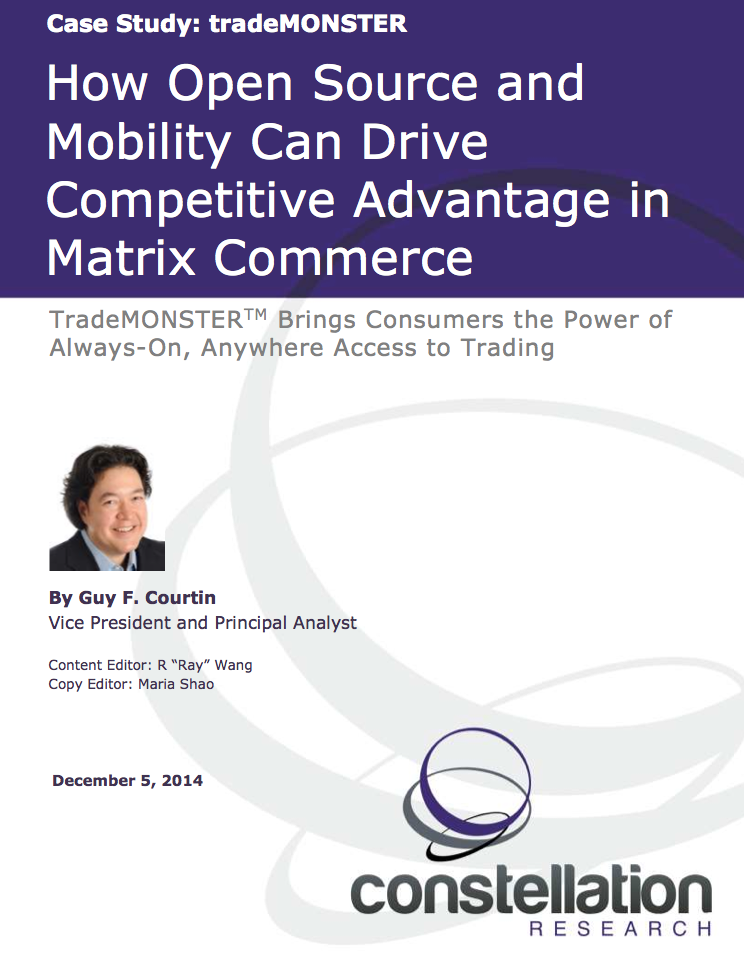 Case Study: tradeMONSTERTM
TradeMONSTERTM Brings Consumers the Power of Always-On, Anywhere Access to Trading 
The digital revolution dramatically reshaped the financial industry by democratizing access to the tools and information required for trading. Launched in 2008, tradeMONSTER closed the information gap between personal and professional traders with a suite of professional-grade tools designed for the personal trader. To better serve its customers and to capitalize on the disruptive forces of digital transformation, tradeMONSTER built a state-of-the-art mobile solution that delivers the robust power of its trading platform to customers anytime, anywhere. 
Find out how Sanjib Sahoo, Chief Technology Officer (CTO), tradeMONSTER developed this award-winning mobile trading platform to better serve tradeMONSTER's customers in the digital age.
Sanjib Sahoo won the 2014 SuperNova Award in Matrix Commerce for the development of this technology. 
Table of Contents
At a Glance
The Company
The Challenges: Digital and Mobile Technologies for Consumers Transformed the Expectations of Online Trading
The Solution: Open Source Technologies and Cross-Platform Support Deliver Mobile Agility
The Impact: TradeMONSTERTM

Delivers Game-Changing Results for Customers 

The Takeaways
The Recommendations
Get Access to This Premium Content