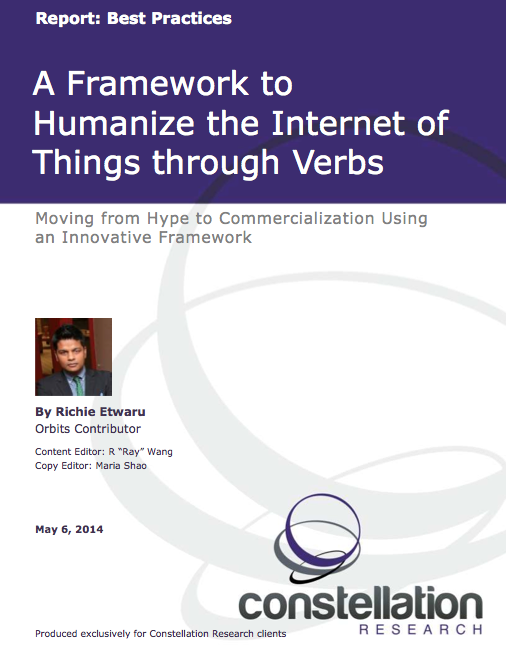 Moving from Hype to Commercialization Using an Innovative Framework
Unfortunately, executives just getting over the hangover of binging on words like Big Data, cloud and mobility are not done. There is a buffet of new phrases to understand, internalize and commercialize in our organizations; the "Internet of Things" is one of those phrases. The Internet of Things is different from recent paradigm shifts. Big Data, cloud and mobility were monolithic paradigms and were applied to a specific vertical innovation of an industry or organization. An executive can think vertically and get value from Big Data or cloud. The Internet of Things requires horizontal thinking since value from the IoT is anchored across several organizations and, in some cases, across multiple industries simultaneously.
Today, we embrace the IoT and the Industrial Internet (for simplicity, we can temporarily consider these two one and the same), which sport high levels of horizontal complexity spanning multiple industries and organizations. This complexity makes them difficult to humanize and to extract business value from.
How can executives find practical value in the Internet of Things? One big step is to think more about the verbs specifying what things connected to the Internet can do and think less about the nouns describing what the things are. The value is in the connections of things, not the things by themselves.
Purpose & Intent:
This report provides a methodology and framework for commercialization of the Internet of Things (IoT). Clients should use this document as a source for executive and board planning assumptions. 
Get Access to This Premium Content