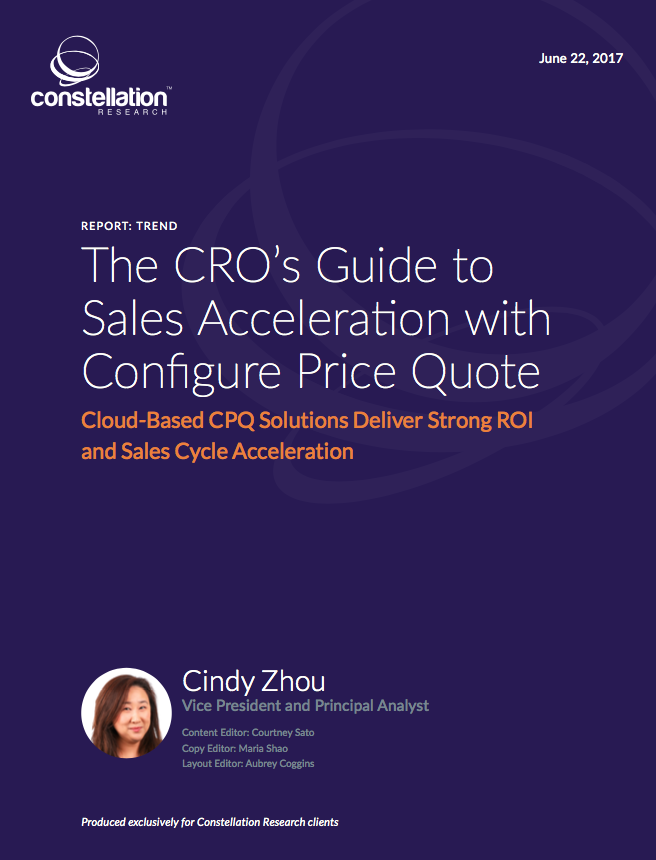 Cloud-Based CPQ Solutions Deliver Strong ROI and Sales Cycle Acceleration
This report examines how cloud Configure Price Quote (CPQ) software can help organizations accelerate sales cycles, increase margins and streamline processes so sellers can focus on selling. CPQ software automates the process of delivering price quotes to customers and prospects by using a company's product offering information, customer data, terms and business rules to generate accurate quotes in minutes, compared to days or even weeks in some cases.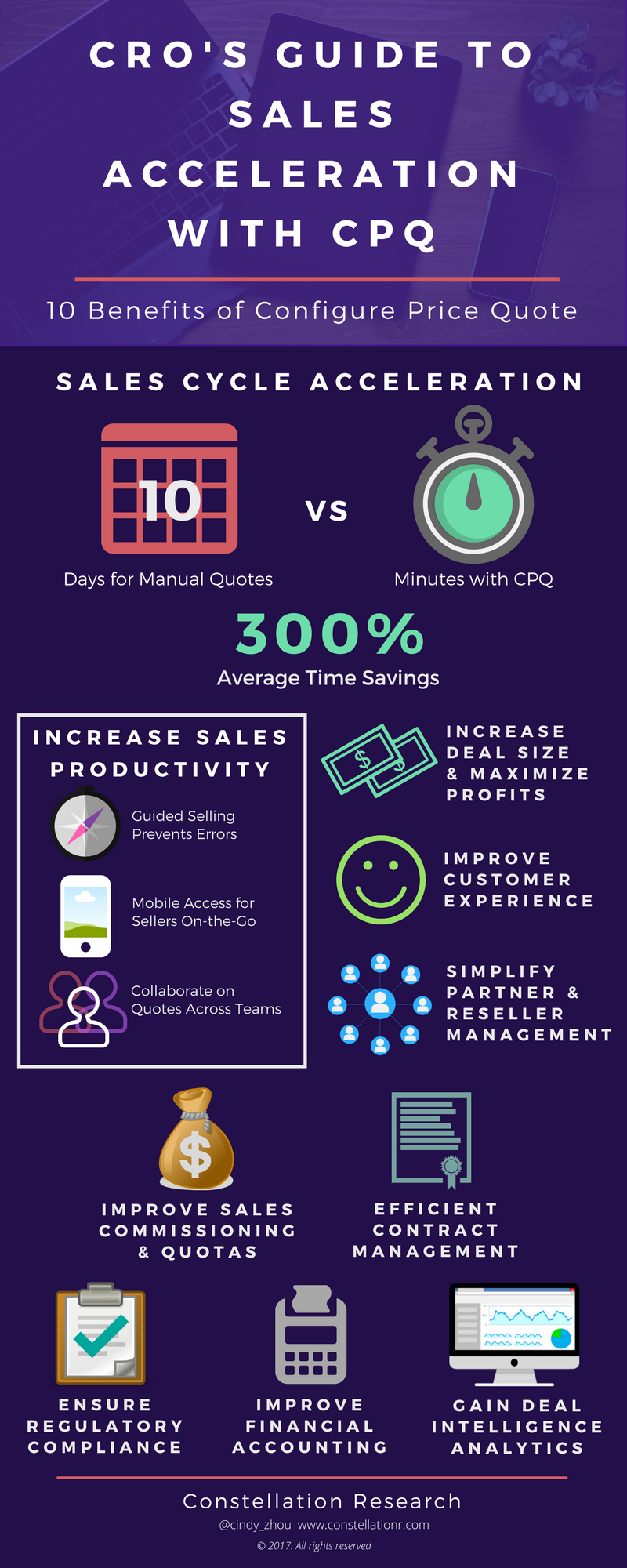 Constellation found that the process of formulating a quote manually can take upwards of 10 business days, lengthening the sales cycle and introducing new risks to the deal. When a competitor can move in an instant, the last thing sellers need is to be hindered by internal red tape that slows the delivery of accurate quotes to prospects and customers.
Cloud-based software makes CPQ, previously a costly technology out of reach for many organizations, a viable solution for many sales organizations large and small. As Business-to-Business (B2B) Chief Revenue Officers (CROs) and sellers face longer sales cycles and an increasingly complex sales environment, solutions such as CPQ that streamline the sales process can be a significant advantage for organizations.
Get Access to This Premium Content