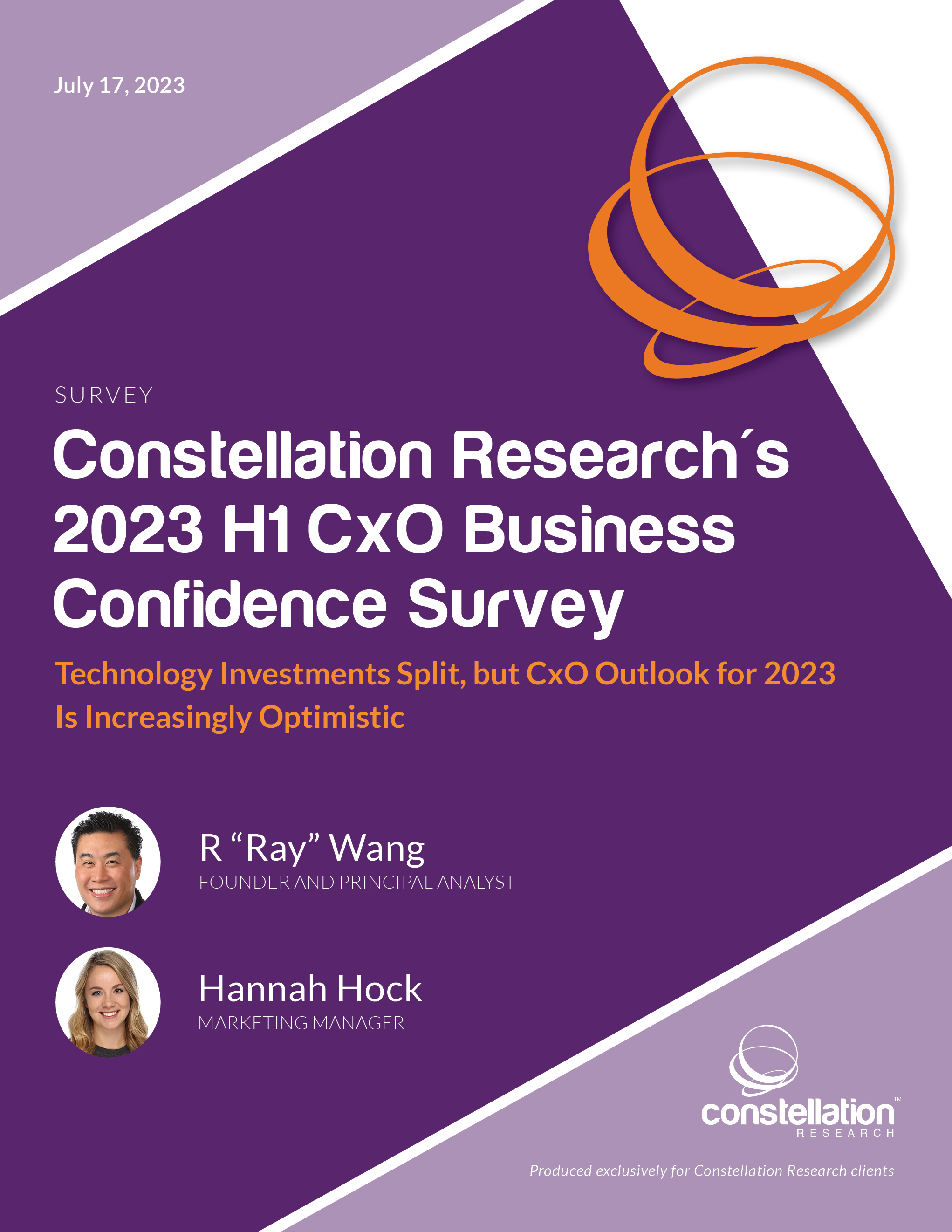 Introduction
Constellation's 2023 H1 "CxO Business Confidence Survey" assesses the confidence of C-suite executives in today's business and technology climate as well as their financial outlook for 2023. The survey asked respondents to identify top business issues impacting their enterprises, weigh in on their state of investment in digital technologies, and confirm which service and software vendors are top of mind in the industry.
Over the past six months, a new era of automation and productivity has emerged through generative artificial intelligence (AI) technologies. The impacts are becoming clear: The need for digital tool adoption, AI skills training, and data privacy has never been greater. CxOs share excitement and optimism about this new frontier but are trying to find a balance between proactive investment and waiting for certainty on the capability and trustworthiness of these new tools.

Although the 2023 H1 survey results are similar to those of 2022 Q4, there is a palpable shift in CxO outlook and future vision, and Constellation predicts that the enterprise implications will play out significantly in the next six to 12 months as organizations prepare for exponential efficiency and intense focus on growth.
Get Access to This Premium Content