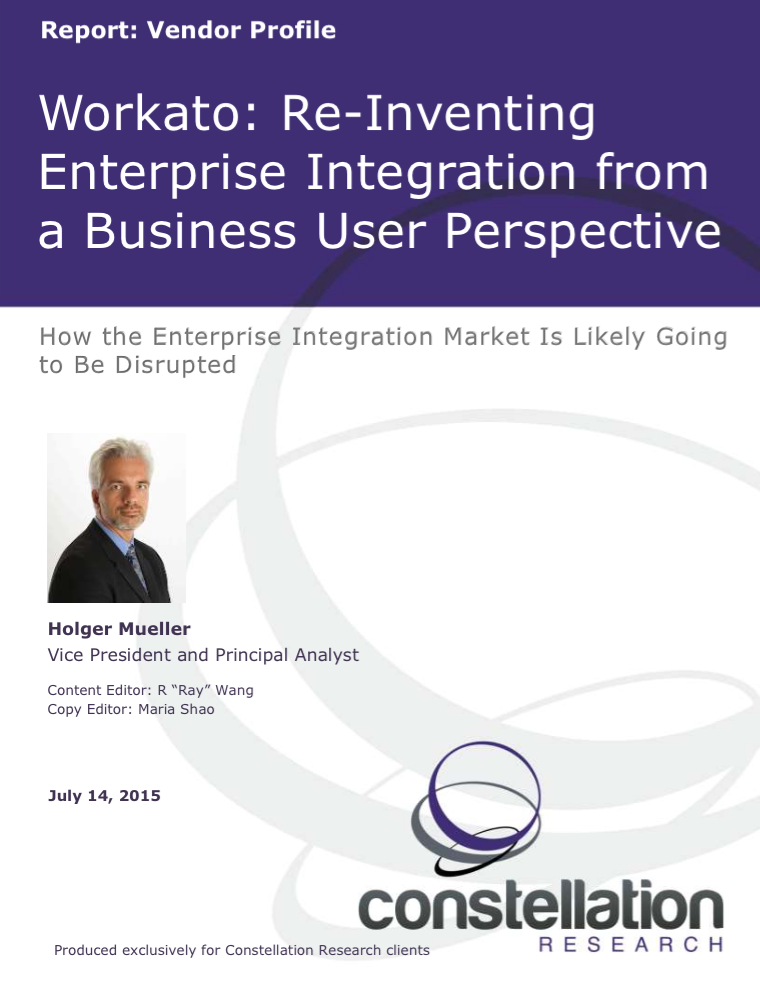 The Looming Disruption of the Enterprise Integration Market
Vijay Tella and Gautham Viswanathan founded Workato to chart a better way to solve the enterprise integration challenge. Workato offers recipe-based integration across a variety of applications. The number of applications is constantly growing (it was 61 at the writing of this report). Workato offers a Freemium trial model that caters to a "land and expand" business model. Its free trial then ends up shepherding prospects to become paying customers. Customers will start paying with the Premium and Pro versions, in which recipes become private, speed increases, and support options get richer. 
This vendor profile provides an overview of Workato and identifies key differentiators, product offerings, and a short list guide for buyers. 
Get Access to This Premium Content