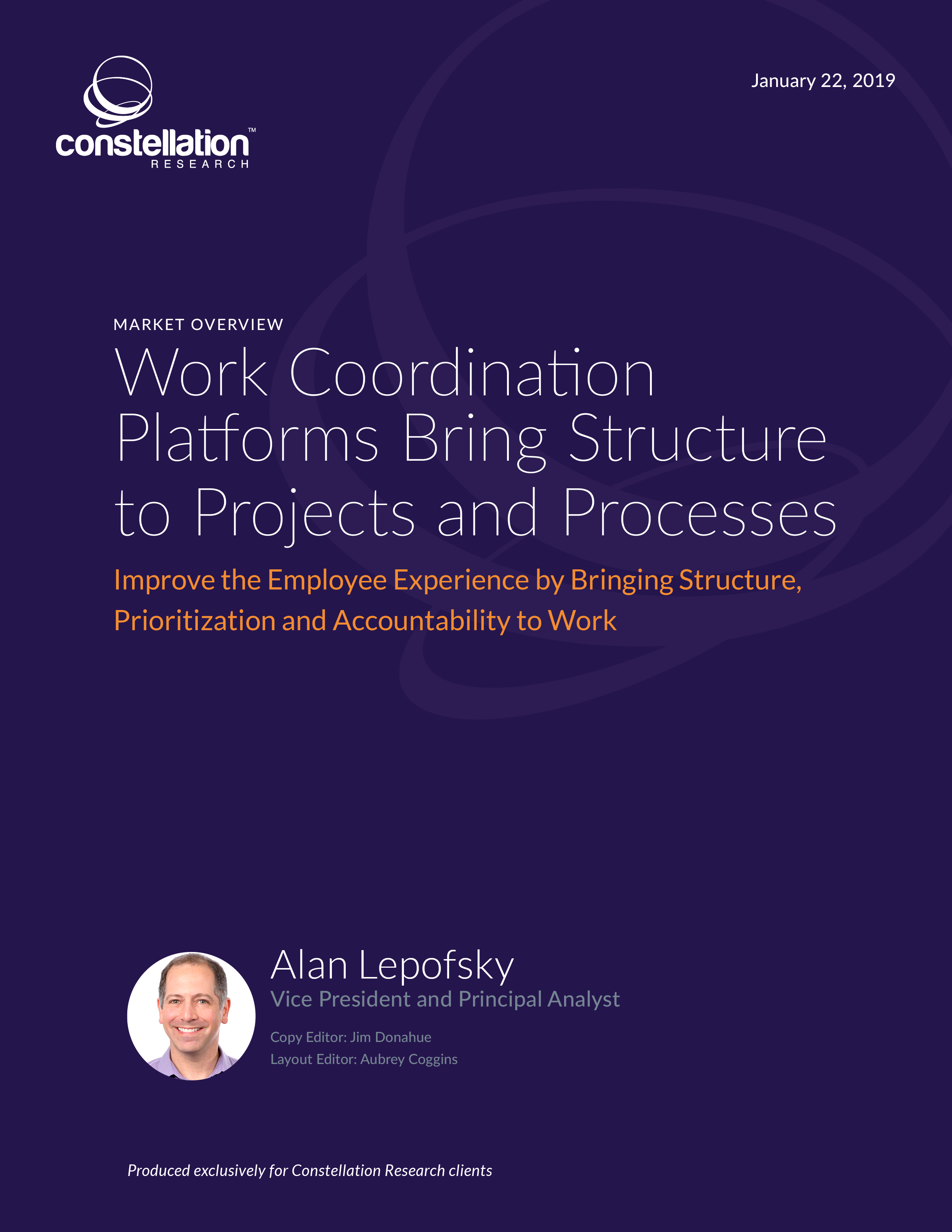 Improve the Employee Experience by Bringing Structure, Prioritization and Accountability to Work
Social networking applications, such as Facebook and Twitter, have created platforms where people can easily share information about almost every aspect of their lives. Similar tools are permeating the business world, enabling employees to communicate, collaborate and coordinate work with their colleagues and customers in what is often referred to as "social business." 

While this new style of working openly provides many benefits, it also creates several new challenges for employees as they struggle to keep up with the growing number of people with whom they engage. Additional struggles include the rapidly growing quantity of content that people create and consume, the number of websites and applications they use, and the number of processes and projects in which they are involved. Work Coordination Platforms (formerly called Social Task Management) help alleviate these challenges by bringing structure, prioritization and accountability to work, helping employees optimize their productivity and effectiveness. The significance of the market for Work Coordination Platforms has been validated by a large number of recent funding rounds, acquisitions, initial public offerings, product launches and partnerships.

This Market Overview explains the challenges employees are facing and the importance that Work Coordination Platforms play in solving these issues. The top software vendors are listed, but Constellation Research does not rank vendors against one another. Instead, this report highlights the key areas customers should consider when selecting a vendor. 
Get Access to This Premium Content