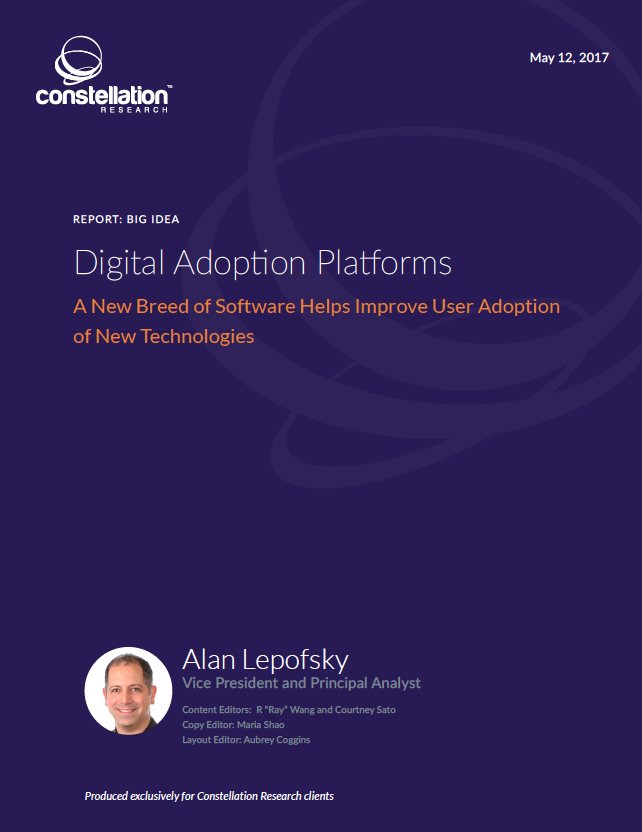 A New Breed of Software Helps Improve User Adoption of New Technologies
The portfolio of business software, websites and mobile applications employees use to get their jobs done is growing rapidly. With each tool having a different look and feel, different features and different processes, learning how to effectively use all these tools quickly becomes a big challenge. If these hurdles are not overcome, adoption of the tools suffers, support costs go up, and the value of the tools goes down. On the external side, prospects and customers face similar challenges when navigating the wide variety of websites and social media applications required to engage with their favorite brands.
This type of friction reduces customer loyalty, hurts sales and creates a bad reputation for the brand. To solve these challenges, a new category of software is emerging that can be integrated into applications and websites to help guide people from right within the context of the task they are trying to perform. Constellation Research refers to this category as Digital Adoption Platforms (DAPs) and organizations of all sizes are using this new type of software to coach people toward more successful adoption of applications and websites.
This report, which is part of Constellation Research's Future of Work research theme, defines the business need for Digital Adoption Platforms, discusses their benefits and provides example use cases.
Get Access to This Premium Content