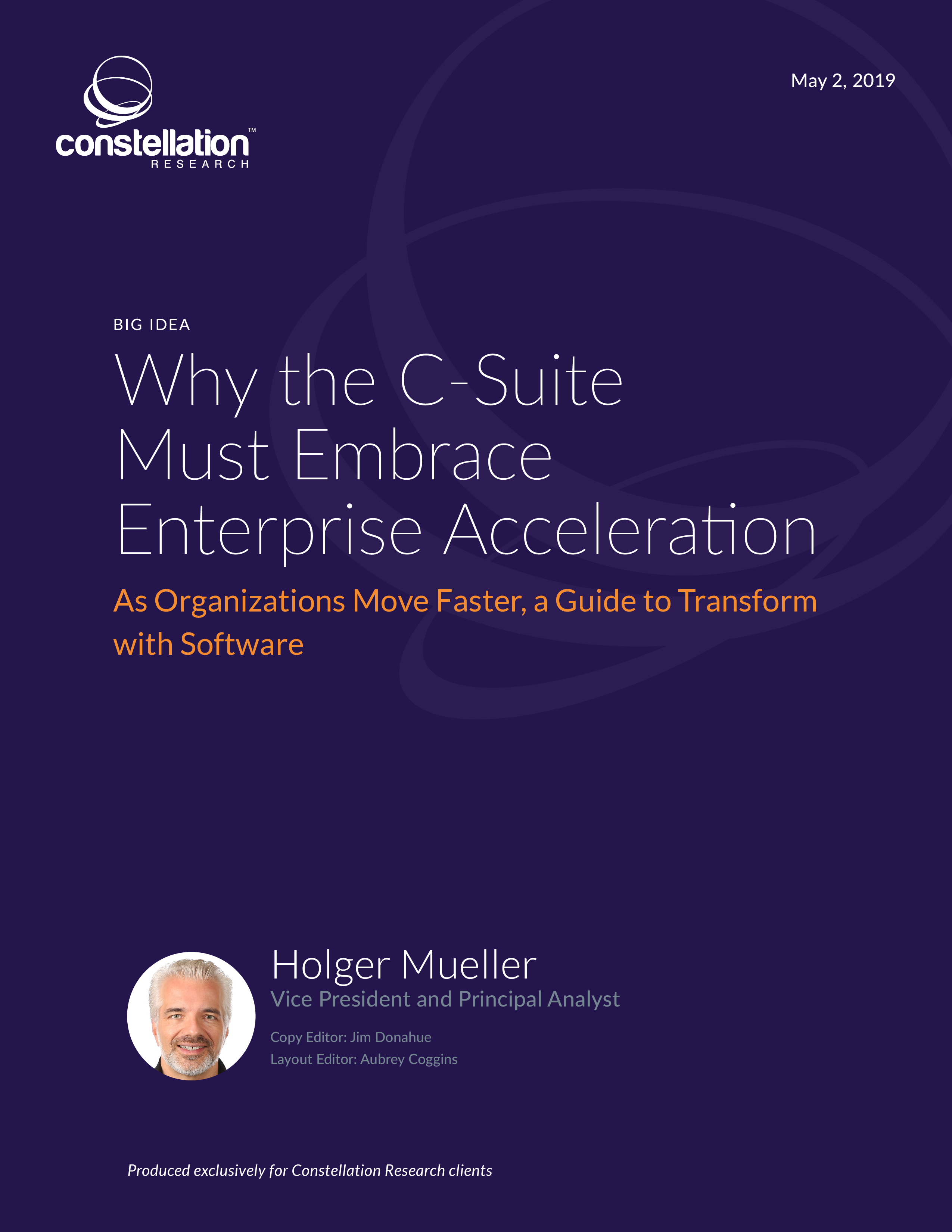 As Organizations Move Faster, Here's How to Transform the Software Side
This report defines enterprise acceleration, breaking it down both for technology leaders and the CTO/CIO functions of an enterprise. 

It also provides evidence of the overall faster environment in which enterprises must operate today, using popular financial indexes. The report presents nine criteria and trends that are crucial for technology leaders to help their companies accelerate. It concludes with a set of recommendations that will help technology leaders make their enterprises move faster and become more agile: in short, accelerated enterprises. 
Get Access to This Premium Content