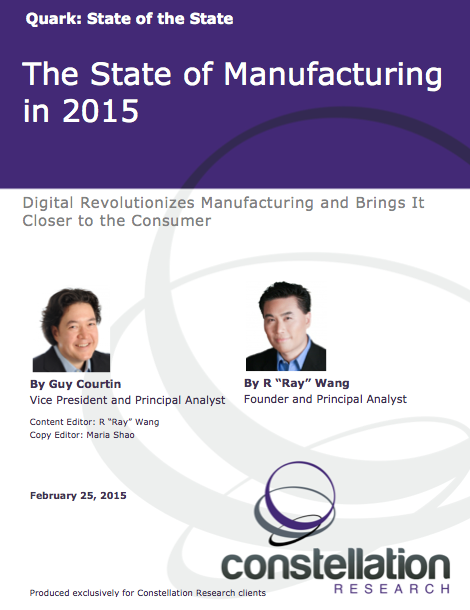 Digital Revolutionizes Manufacturing and Brings It Closer to the Consumer
The state of manufacturing in 2015 reveals the growing linkage between consumers and producers. This report identifies six trends that will continue to influence manufacturing as digitization transforms the economy. 
This report is the third of a series of "State of Matrix Commerce" reports designed to examine the changing nature the commerce paradigm. The State of Manufacturing assesses the state of the relationship between manufacturers and consumers.  
The other two reports in the "State of Matrix Commerce" series examine The State of Retail and The State of Post-Sale Commerce. 
Get Access to This Premium Content