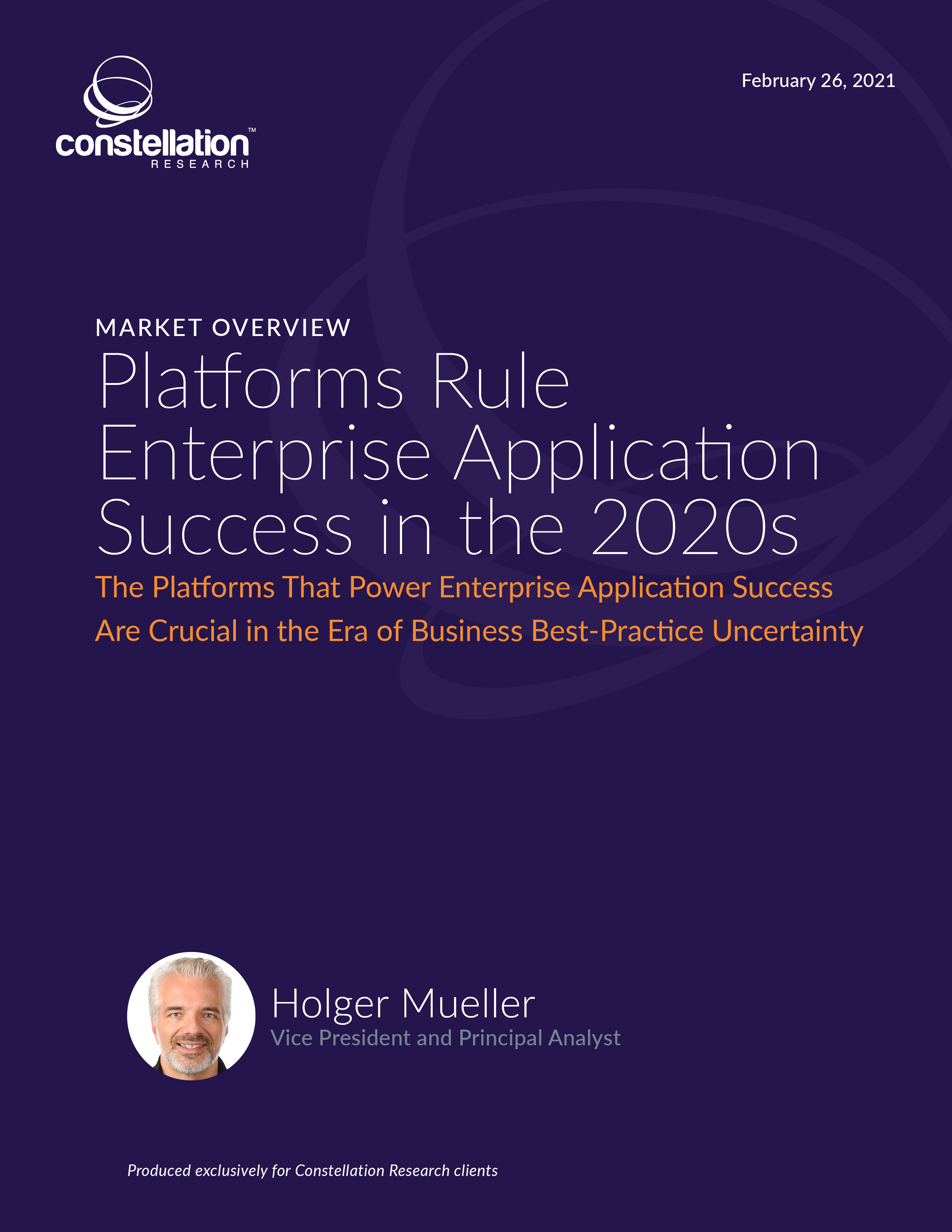 Executive Summary

This Market Overview describes the capabilities of the leading enterprise application platforms (EAPs) and maps their capabilities against a set of buyer criteria distilled from Constellation Research work with buyers in general as well as in specific software selection scenarios. The report starts with an EAP market definition and then highlights market trends before discussing typical buyer challenges in 2020 and beyond. 

We also take a closer look (in alphabetical order) at Infor, Microsoft, (Oracle) NetSuite, Oracle, Salesforce, SAP, Unit4, Workday, and Zoho and their respective EAP capabilities. 

The report concludes with a set of tangible recommendations for CxOs, most prominently advising them to tap into the innovation fire hose that is currently "travolging"  the enterprise resource planning (ERP) market and to consider how EAP is the key enabler for enterprise success in the 2020s. 
 
Get Access to This Premium Content