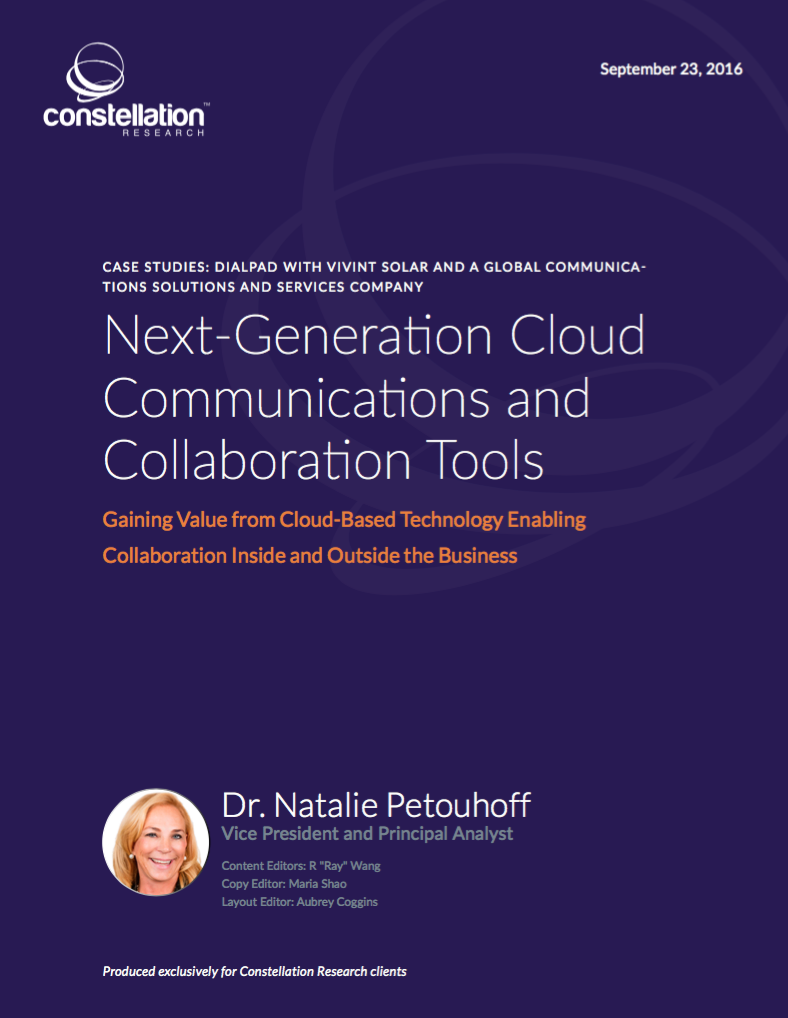 Case Studies: Dialpad with Vivint Solar and A Global Communication Solutions and Services Company
Gaining Value from Cloud-Based Technology and Enabling Collaboration Inside and Outside the Business 
Two companies, Vivint Solar and a large communication services provider, transformed their on-premises telephony systems to a purely cloud-based communications solution using Dialpad. The change, depending on the situation, resulted in six- to seven- figure cost savings. Both companies previously had legacy, on-premises PBX (Private Branch Exchange) technology, which is a private telephone network used within a company. 
Dialpad provides a secure, enterprise communications cloud solution that incorporates traditional PBX features into a modern cloud-based, business communications VoIP system. The solution integrates with Google Apps for Work and with Office 365, with a user interface built to satisfy the needs of a modern workplace but without the typical costs of traditional enterprise, on-premise telephony systems. 
This case study details the clients' experience selecting and implementing Dialpad. 
Get Access to This Premium Content