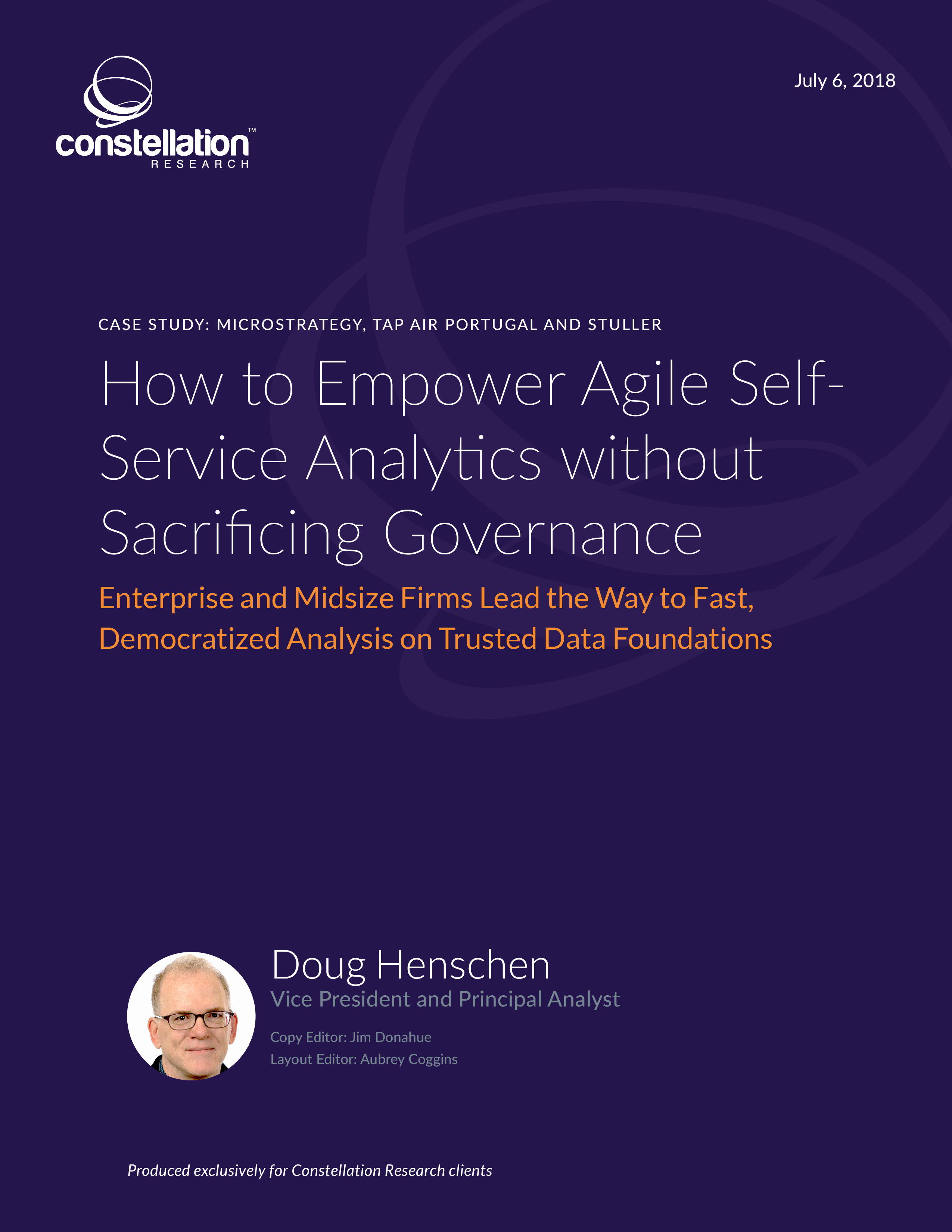 Enterprise and Midsize Firms Lead the Way to Fast, Democratized Analysis on Trusted Data Foundations
Leading organizations want to employ data-driven decision-making wherever possible. A cornerstone of meeting that goal is implementing effective self-service business intelligence and analytics. Self-service empowers business users to access data and quickly do analyses without having to wait for assistance from IT departments. Subject-matter experts at the grassroots level get the benefit of informed, fact-driven decision-making. The problem with many self-service deployments, however, is that they end up creating silos of insight, redundant analyses and inconsistent, conflicting definitions and measures.
 
TAP Air Portugal (TAP) and jewelry manufacturer Stuller Inc. (Stuller) wanted to support self-service the right way. Recognizing the need for a balance between centralized control and business-user autonomy and freedom, TAP and Stuller both came up with effective self-service approaches that combine technology, people and processes to support fast, flexible analysis across business areas. They also ensured the use of vetted data and development of consistent, authoritative calculations and measures.
 
TAP and Stuller took slightly different approaches to meet the different goals and dissimilar natures of their organizations. What the companies have in common is the selection of MicroStrategy as the platform for both enterprise and departmental self-service analytics. This case study examines how both companies have maintained a single, authoritative source of truth while enabling fast and flexible analysis by business users.
Get Access to This Premium Content