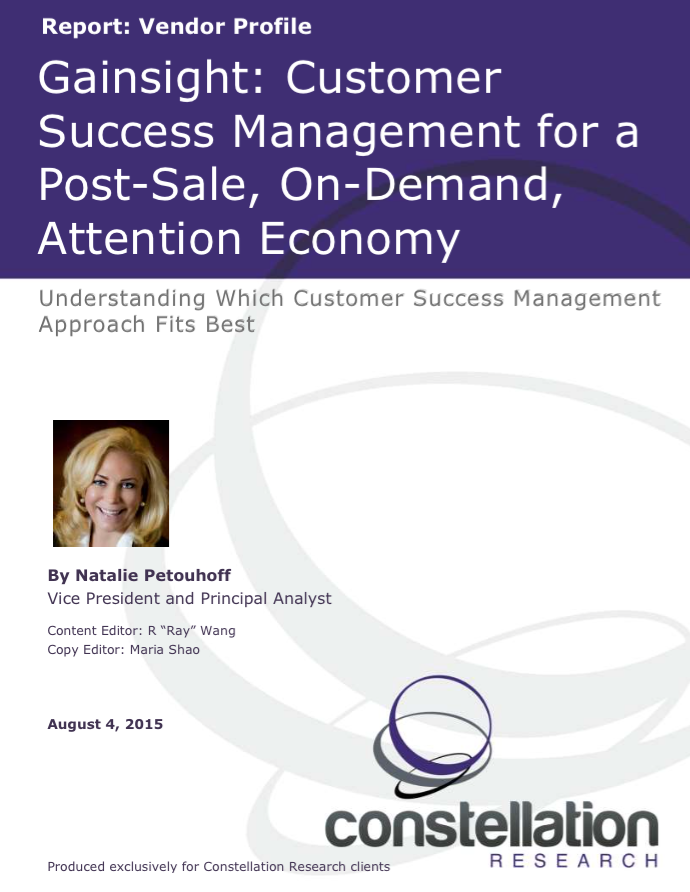 Vendor Profile: Gainsight
Understanding Which Customer Success Management Approach Fits Best 
Gainsight is one of the leading vendors of Customer Success Management (CSM) software. 
Gainsight helps businesses grow faster by reducing customer churn, increasing upsell opportunities, and driving customer advocacy. Gainsight's cloud-based product helps its clients track customers effectively throughout the customer lifecycle, monitors customer health consistently and makes companies truly customer-centric. Gainsight does this by providing a 360-degree view of customers to people in customer success, sales, marketing, product management and executive offices. 
This vendor profile provides an overview of Gainsight and identifies key differentiators, product offerings, and a short list guide for buyers. 
Get Access to This Premium Content