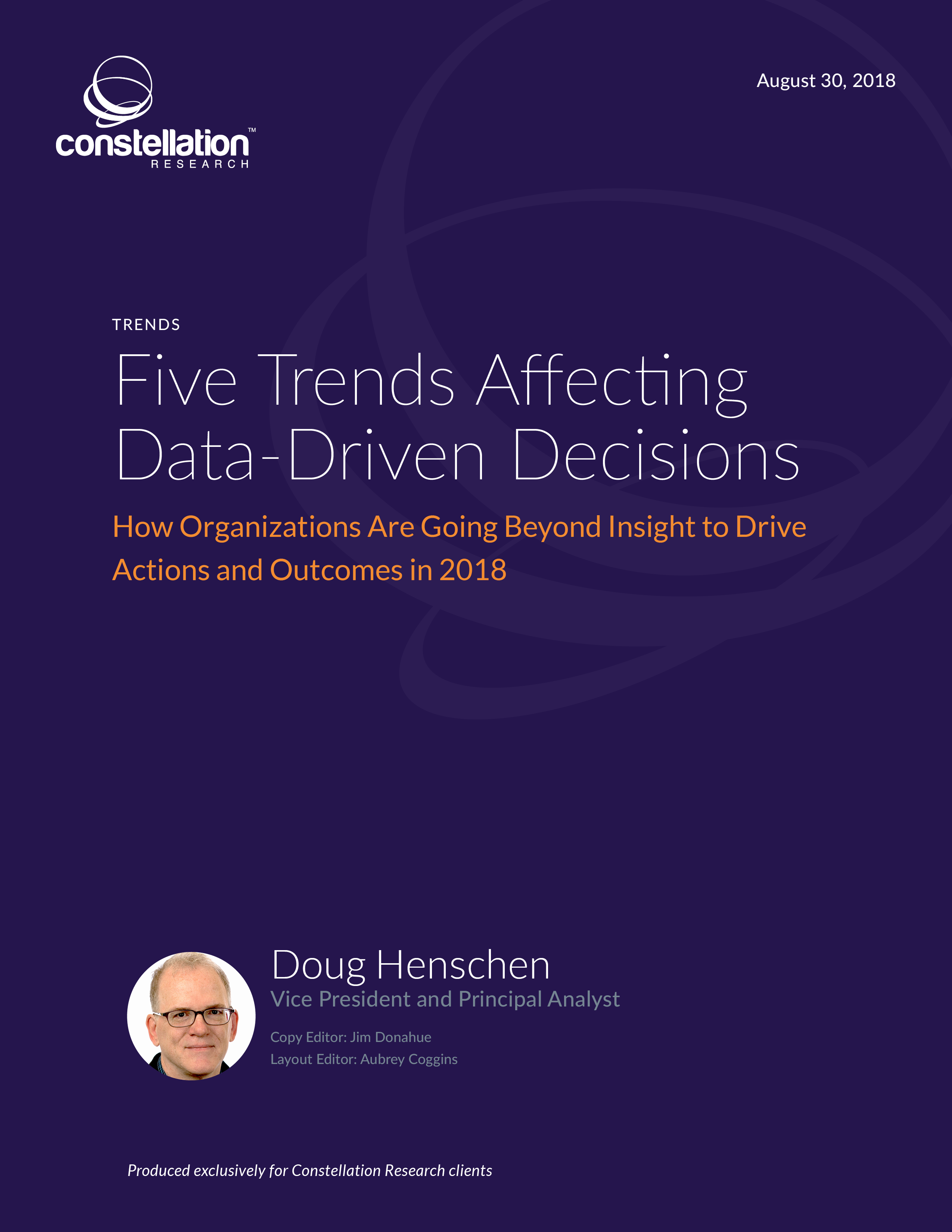 How Organizations Are Going Beyond Insight to Drive Actions and Outcomes in 2018
This report identifies five major trends affecting data-driven decision-making in 2018. The trends include the growth of embedded analytics, a steady move toward more real-time decision support, initiatives to scale up and spread the use of AI-related machine learning and deep learning models, and the growing, pragmatic embrace of hybrid and multicloud data lakes. Finally, cloud-based performance management systems are gaining adoption, enabling organizations to plan and achieve better operational and financial outcomes.  
Open research. Download free of charge. 
Download Research
Click to Download Report