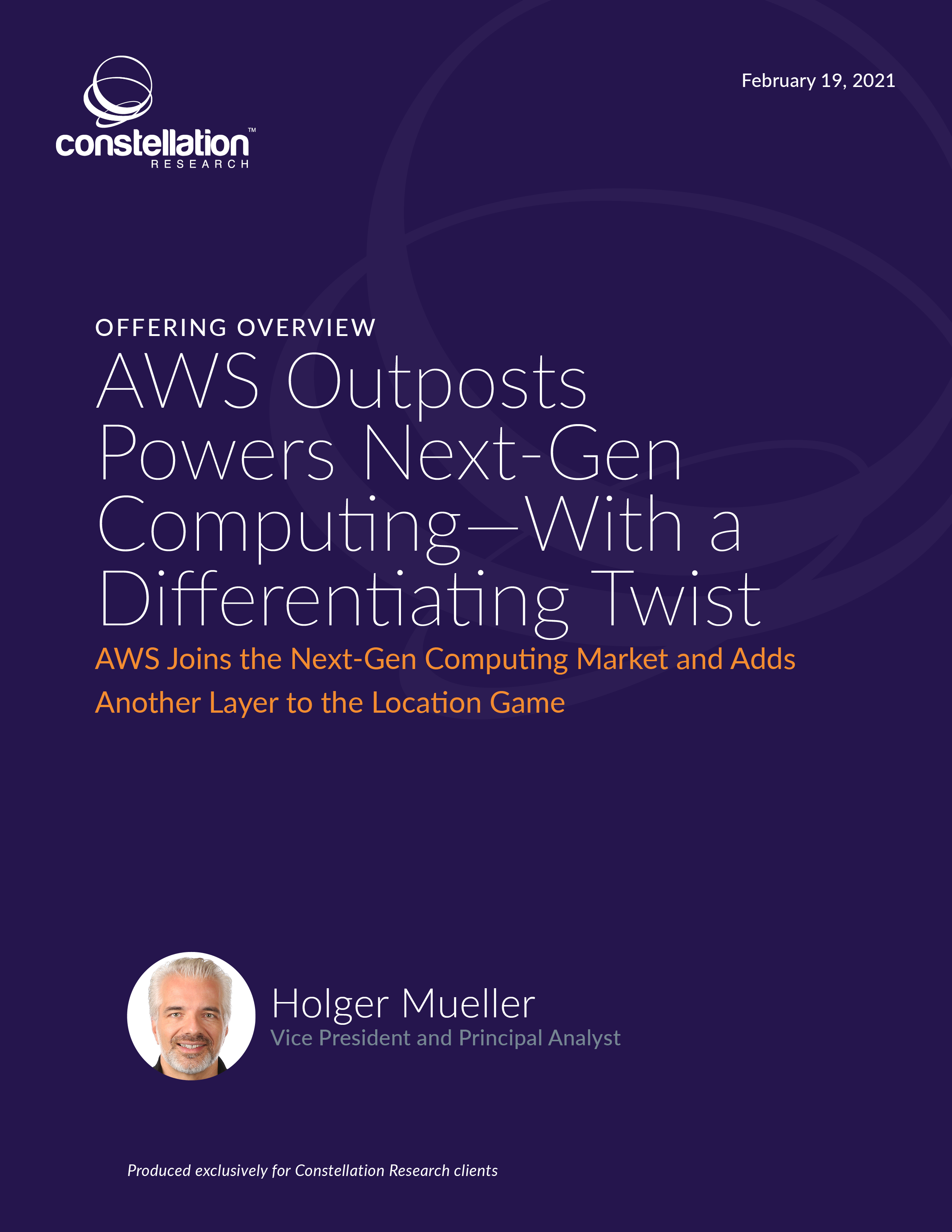 Executive Summary

This report provides an overview of how AWS Outposts has changed the market for next-generation computing platforms. Although the recent past of next-generation compute platforms has been characterized by bringing cloud stacks on-premises, with an Identicality between the cloud and on-premises being the key success criterium, Outposts has created another layer in which enterprises can choose to run their next-generation applications. 

With the launch of Outposts in December 2019,  AWS entered the market for next-generation computing platforms, significantly extending its on-premises capabilities.  Outposts allows enterprises to run a substantial number of next-generation application use cases, on-premises as well as in colocation data centers. With the latter, AWS added another level of operational platforms managed by a next-generation computing platform. Previously, no other vendor had provided a colocation offering. More choice for different workloads is good news for enterprises. 

Moreover, AWS is expanding the functional scope of Outposts, which admittedly started on a smaller scale but has gained substantial value for its ability to operate workloads outside of the public cloud, thanks to Amazon's addition of the popular S3 service in September 2020. 

The other vendor offerings covered in the Constellation Market Overview are Google Anthos,  IBM Cloud Private, Microsoft Azure Stack,  and Oracle [email protected].  Also of note for readers may be the recent Offering Overview of Mirantis Docker Enterprise Container Cloud.  
 
Get Access to This Premium Content