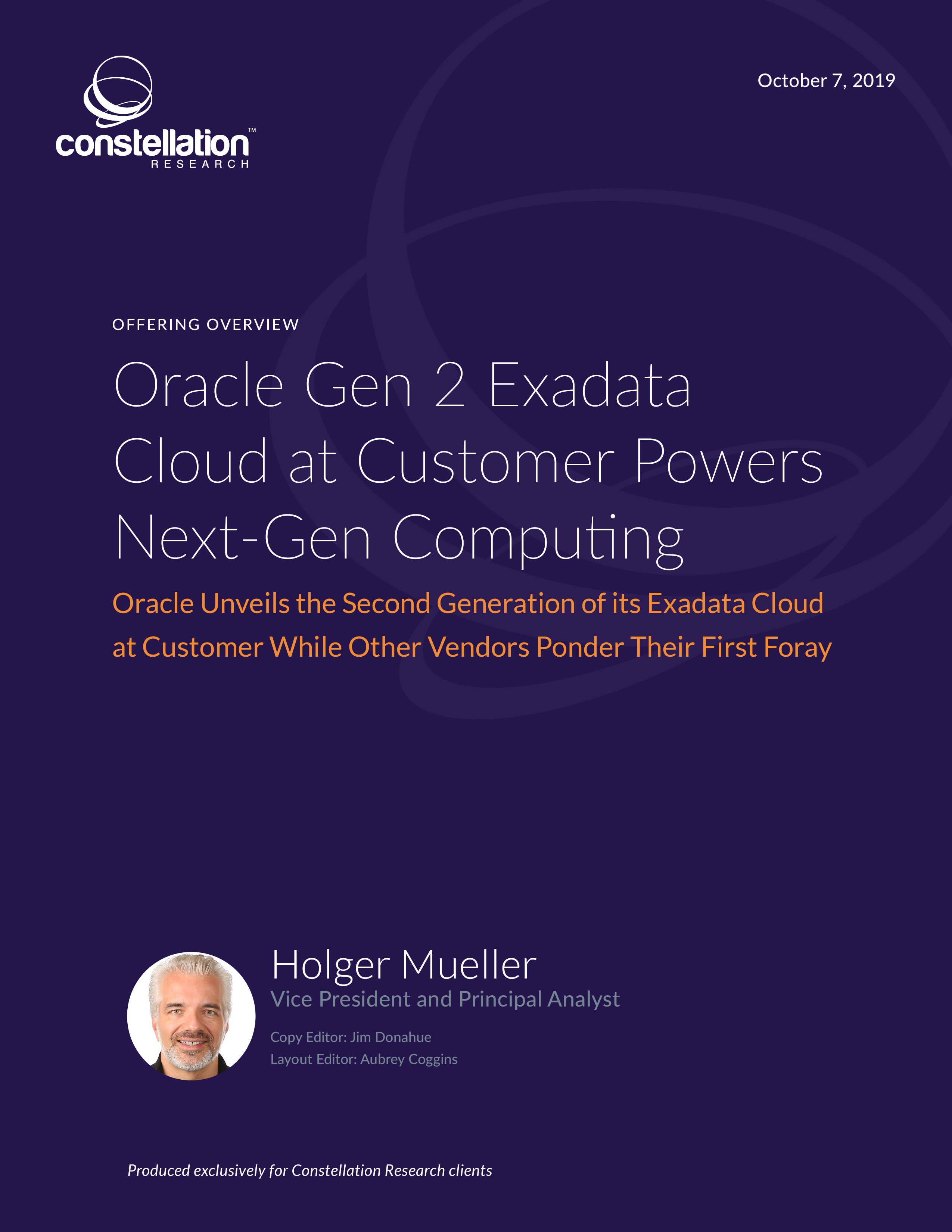 Oracle Unveils the Second Generation of its Exadata Cloud at Customer While Other Vendors Ponder Their First Foray
This report provides an overview of Oracle Gen 2 Exadata Cloud at Customer and analyzes its capabilities to meet enterprises' needs for a next-generation computing platform that would allow them to deploy workloads across both on-premises environments and the public cloud. Along with the new capabilities of Oracle Gen 2 Exadata Cloud at Customer, we look at the overall value proposition of Oracle Exadata Cloud at Customer for enterprises. 

Oracle Exadata  Cloud at Customer is a manifestation of Oracle's vision for the "chip-to-click" integrated technology stack (i.e., from the CPU silicon, across all ISO layers and all the way to the end-user mouse click). As Oracle uses the same technology stack and machines in both its cloud and on-premises implementations, it has the highest degree of identicality across these offerings to be found among all vendors that are part of Constellation Research's Market Overview on next-generation computing platforms. The others are Amazon Web Services' Outposts offline portfolio, Google GKE On-Prem, IBM Cloud Private and Microsoft Azure Stack. Also of note is the Constellation Vendor Profile on the newest Oracle Exadata machine, Oracle Exadata X8M. 
 
Get Access to This Premium Content