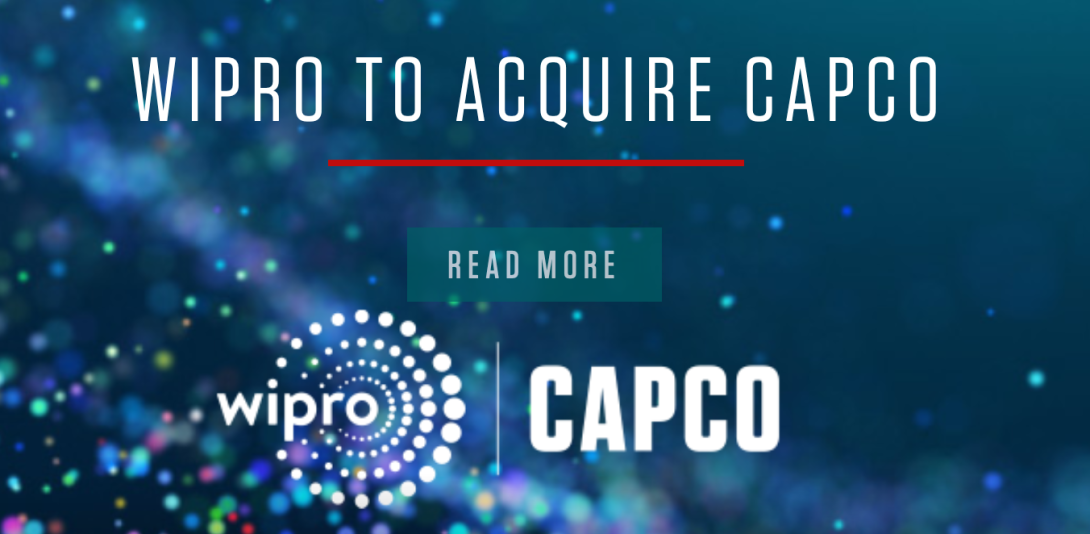 The Battle For The Hearts And Minds Of BFSI Clients Just Got Interesting
On March 4th, Bengaluru headquartered, global IT services giant, Wipro, signed an agreement to acquire UK-based Capco, technology and management consulting firm in an all cash transaction for $1.45 billion.  The acquisition gives Wipro a stronger footing in the highly lucrative banking, financial services, and insurance (BFSI) market where Capco brings $700 million in revenue, 5000 members of the workforce, 30 new large BFSI clients, and a book of business with 100 clients in 30 countries. Capco has a significant global presence in all the major global financial centers in areas such as Hong Kong, Singapore, Toronto, New York, Charlotte, London, Frankfurt, Zurich, Paris, and Sao Paolo.
Thierry Delaporte, CEO and Managing Director of Wipro Limited, noted "that Wipro and Capco shared complementary business models".
The BFSI market has been the most stable and most lucrative industry for IT services firms. Capco brings management consulting, digital transformation, and technology core services to the table.  Customers work with Capco on strategy to security, cloud migration to business model monetization.  This end-to-end approach will add to Wipro's scale in application development, compliance, risk management, testing, and other offerings. A successful post-merger integration will enable Wipro to accelerate into the higher value and higher margin offerings and improve market share with existing and new clients.
The Bottom Line: Thierry Delaporte Is Very Serious About Growing Wipro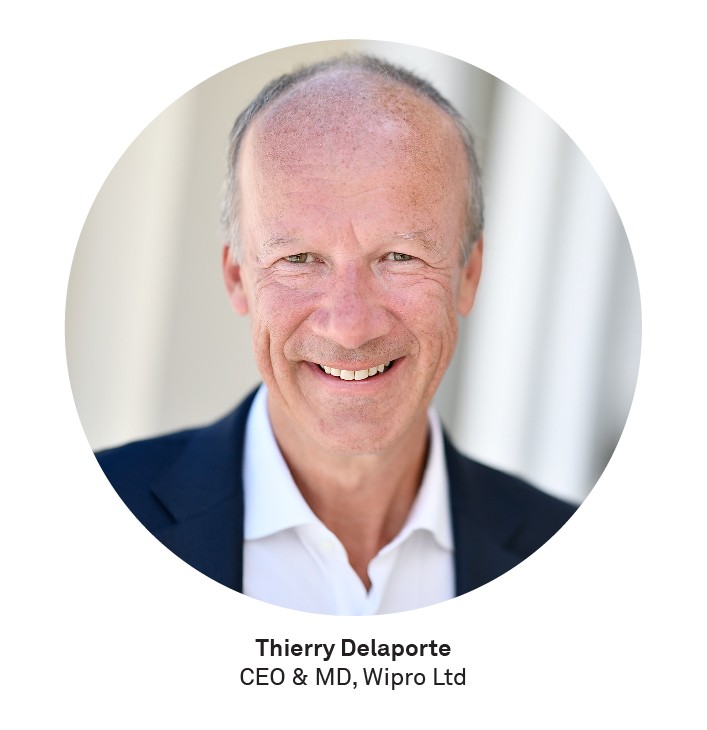 Over the past decade, Wipro had seemed less competitive in the BFSI market when compared to Cognizant, TCS, and Infosys. The Capco acquisition puts Wipro back into the mix of short list candidates.  Moreover, Capco's presence adds scale and permission for Wipro to be among the top 3 players and gives Wipro the brand permission to cross-sell capabilities into the market.  
While this may seem as a direct BFSI play, Capco, founded in 1998, has also developed a thriving energy practice with transformation of utilities, oil and gas, and commodity trading and risk management.  Wipro will also gain a significant foot hold in the rapidly growing and very critical low carbon, clean energy, and energy tech space.
In less than seven months, Delaporte has cut costs in the management ranks, improved operating margins, re-invested in sales teams, and has executed the largest acquisition in Wipro's history.  With three months left in his first year, customers, partners, and employees are wondering what else will be in play as Wipro enters into a growth posture.