Oracle and Microsoft said that Oracle Cloud Infrastructure Database Services will run in Microsoft Azure data centers. The move expands the footprint for Oracle services by leveraging Microsoft Azure infrastructure.
The companies said Oracle Database@Azure will run Oracle Database on OCI and include artificial intelligence services such as Azure OpenAI. Microsoft and Oracle argue that the partnership will enable customers to run workloads where they want. Purchasing and management will also be simplified.
At an event, Oracle CTO Larry Ellison and Microsoft CEO Satya Nadella talked up the partnership. Ellison said Oracle will be co-located within Azure data centers. Nadella said "AI exists because of data. Anything you do around AI you need access to data. We can now take AI where the data is. It requires low latency access," said Nadella, who said enterprise data often resides in Oracle databases.
Ellison said the partnership makes it easier to move to the cloud including all of those on-premises Oracle databases. "We're trying to make it easier for customer to move the entire workload to the cloud and be easier managed," said Ellison, who noted the partnership during Oracle's earnings call.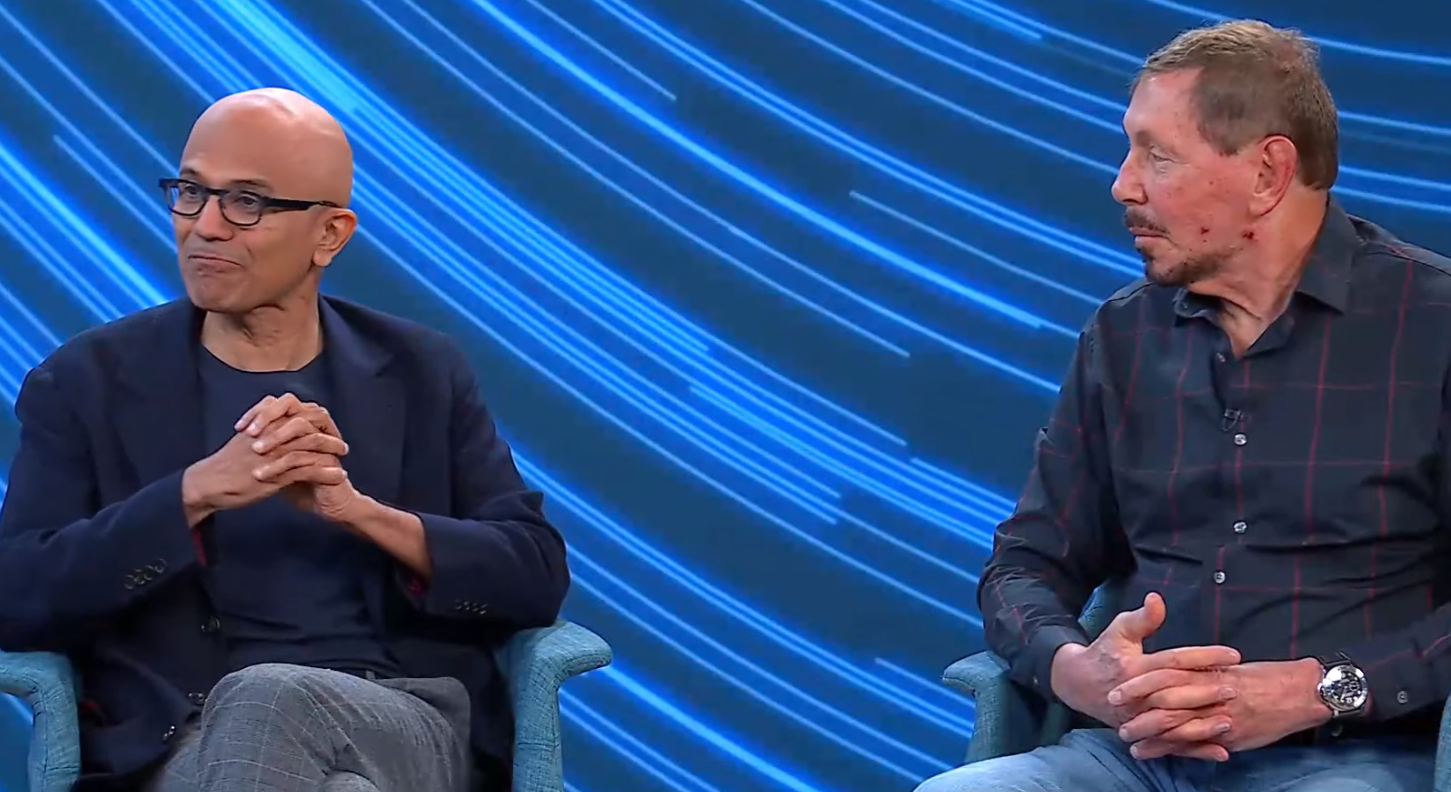 He added that the combination will create one multi-cloud system where Oracle data stores will be in the Azure console. The two companies cited Fidelity, PepsiCo and Vodafone as customers of the joint effort. Oracle will operate and manage OCI services directly within Azure data centers in North America and Europe.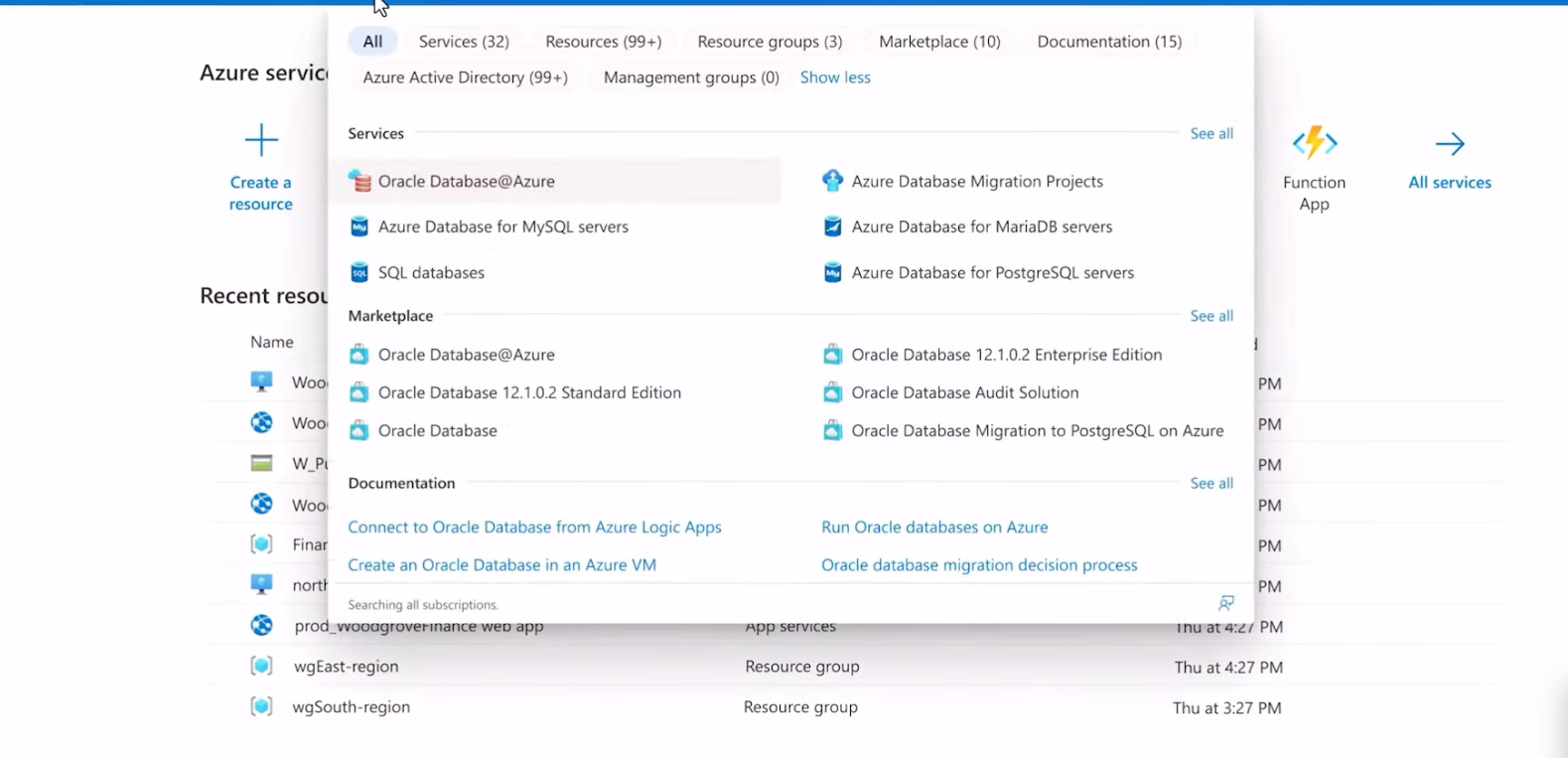 Oracle and Microsoft have a history of partnership announcements that seem to be refreshed often. For instance, Oracle and Microsoft outlined an interoperability partnership between clouds in 2019. In 2022, the two companies announced the general availability of Oracle Database Service for Microsoft Azure.
The relationship between the two companies isn't hard to understand. For starters, Oracle and Microsoft have a bevy of joint customers including AT&T, Marriott and Veritas to name a few. In addition, both Oracle and Microsoft have a common set of foes--namely Amazon Web Services and Google. And finally, Oracle and Microsoft see generative AI as an avenue to gain cloud share vs. their common rivals. There's mutual gain to bringing data stores closer to AI services.
Constellation Research analyst Holger Mueller noted that one key part of the Oracle and Microsoft collaboration is the ability to run Oracle databases on Exadata on Azure. "You can now have Oracle DB in Exadata in Azure," said Mueller. "It is the fastest, more efficient platform for Oracle DB and it's running for first time in another cloud--still managed by Oracle. Oracle is now a cloud hardware vendor too." 
Key points about Oracle Database@Azure include:
Options to move Oracle databases to the cloud via Azure.
Feature and pricing parity.
A single operating environment.
Tools to build cloud native applications using OCI and Azure.
Architecture is supported by both companies.
The ability to buy Oracle Database@Azure through Azure Marketplace using existing Azure agreements.
Customers can use Oracle Database license within Azure.
Support for Oracle Exadata Database services, Oracle Autonomous Database services, and Oracle Real Application Clusters (RAC).
Research