By The Constellation Research Team
This year the Constellation Research team attended over 270 events, engaged in 1000s of inquires and briefings, conducted 1000s of media inquiries, and almost touched one billion impressions in the social sphere. As disruptive technology in the past decade evolved from cloud, AI, social, mobile, IOT and big data, 2019 saw the evolution and maturity of IOT, 3D printing, 5G, robotics, mixed reality, AI, and quantum computing. Top of mind business themes included the privacy rights, data-driven digital networks, stakeholder capitalism, augmented humanity, and digital ethics.
Before the team ushers in the new decade, Constellation takes one last moment to reflect on 2019, an era of the best US economy in history, the most divisive politics and discontent around the world, and a year where technology remained in the spotlight for political, economic, societal, environmental, and legislative mind share. Tech went from a force of good to a force for evil in a blink of an eye.
Amidst this backdrop, the Constellation Research team is proud to announce the 2019 Enterprise Awards.
This category recognizes when an enterprise software startup achieved escape velocity in mind share and relevance.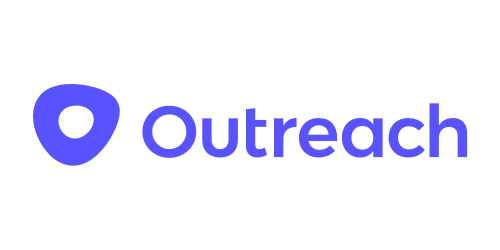 Outreach, which is a sales acceleration app that automates contact sequences and gives inside salespeople prioritized activities and recommended next best actions. It may sound pretty simple, but what they do helps companies operate like they have much bigger sales teams, get more quickly to the real opportunities that are likely to close, and focus on sealing the deal. They're officially a unicorn with the latest round of funding they got earlier this year--now valued at $1.1B on about $100M in revenue that is growing like crazy.
DataGrail made their big splash as the purpose-built privacy platform taking on GDPR compliance. So, it is understandable that in their early days, their primary marquee customers were EU based grappling with the realities of compliance. But now, the Menlo Park, CA based venue tackles all things privacy, trust and transparency just in time for California, Nevada and New York to usher in punishing data privacy, security and governance demands via regulation. DataGrail allows an organization to identify and map applications and the data they bring into the enterprise…think of them as the easy button of compliance with hundreds of pre-built application connectors and integrations for data lakes and the promise of no-code on-boarding. The goal here is that new systems can be automatically detected, and privacy requests performed without involving application owners. In other words, you can check off the opt-out, inventory and tracking demands of new regulations like CCPA while also managing the opt-in, security, quality and permissions tracking demands of GDPR. Considering how much chaos is expected in the privacy space in 2020, DataGrail might prove to be the right startup at the right moment in time.
Bellevue, Washington based EagleView's aerial imagery, data analytics and geographical information system solutions pioneers in the global aerial imagery market. With a $125M patent court win against rival Verisk and its Xactware Solutions unit behind them, and the arrival of Michael Park in January, this company is building a data-driven digital network that fights insurance fraud, improves government planning, enables smarter construction, and allows utilities to scale maintenance.
Invoca, whose AI-based solutions analyze call conversations (mostly sales, but anything inbound) to identify customer insights. Invoca's tools get used to drive tighter connections between marketing campaigns, advertising spend, and business results. Along the way--and this is what I find most impressive about it--the tools highlight all kinds of issues that impact customer experience (like IVR systems that aren't programmed effectively, hold times to get to salespeople that are way too long, support issues that are diverting potential upsets). They're providing the substance that allows different departments (often marketing or analytics teams) to have the right conversations with other parts of the business to make the changes that lead to really significant improvements. This is the kind of stuff that helps to grow top line revenue and drive bottom-line cost savings at the same time.
San Francisco-based Sisu stood out in a crowded BI and analytics market by taking a focused approach to addressing business problems instead of piling on yet more tools for developing reports and dashboards. Sisu focuses on delivering diagnostic analytics that go beyond telling organizations what happened to informing them why things changed. Sisu does root-cause analysis over time to make it clearer why key performance indicators are headed in the right or wrong direction. It's the crucial first step to knowing how to act to ensure better outcomes.
This category recognizes the enterprise software vendor who improved their customer relevance, market share, customer satisfaction, and brand standing.

Zoho has emerged as one of the winners in delivering business productivity and enterprise class applications to the small and medium sized business market. Their success gives them an opportunity to go up-market to the enterprises who continue to see escalating costs and a slowdown of innovation in the enterprise software market. The company's ever-expanding portfolio is designed as constituent parts of a greater whole, so everything works together. Led by Sridhar Vembu, the co-founder and CEO, Zoho has found a formula to digitize businesses at scale. With an estimated valuation of $2 billion (USD) for Zoho, the company remains private and has not taken any investments from venture capitalists. The relentless focus on reinvention and new ways of working has enabled the organization to deliver not only innovation at scale, but also a massive breadth of business applications and platform.
Splunk, a popular cloud-based analytics platform has been on a roll for several years now, recently reaching 18,000 enterprise customers. The company has reached an inflection point with the installation current CTO, Tim Tully, mantra product design says that products such as theirs should be "indulgent", beautiful, and eminently usable. The company's stylish user experiences and famously incisive analytics visualizations rank at the top of the industry.
Smartsheet, a publicly traded SaaS company that offers enterprise-grade work management solutions, has one of the most engaged and enthusiastic customer followings in the tech business. Far from being cultish, however, the company achieves this passionate status by delivering one of the most practical and effective collaboration tools in the industry.
Source: Accenture
Google Cloud is currently in a distant third position when it comes to cloud provider market share. To gain market share it needs to get more of a share of enterprises IT spending, and a Analytics / BI solution like Looker fills exactly that role. Looker caters also well with the bigger Google Cloud play of bringing AI, BigData and ML to the masses - the technical savvy business user. Looker's ability to be embedded gives Google Cloud additional load and CxO in enterprises more options to address analytics and visualization needs in the next generation application projects.
Looker's strengths include its centralized data-modeling and governance, which promotes consistency and reuse. It runs on top of modern cloud databases, including Google BigQuery, AWS Redshift and Snowflake, but it's biggest partner before the acquisition was Google. With each joint deployment, customers bring significant amounts of data for analysis onto the Google Cloud. The early, encouraging signs are that Google will give Looker enough autonomy to retain tight integrations with Redshift, Snowflake, Azure SQL and whatever sources and platforms customers might want to use. Yet to be seen is whether Google investment and AI and ML technology will help Looker bolster its self-service and augmented analytics capabilities.
In July 2019, Apple acquired a majority of Intel's smartphone modem business worth $1 billion. This patent trove, talent pool, and self-sufficiency gives Apple a leg up to push back on Qualcomm chips in its future devices. Apple also brought over 2200 Intel employees and over 17,000 core patents from protocols for cellular standards to modem architecture, and modem operations. With the clock ticking on the 6-year truce with Qualcomm, Apple has the ability to finally break free from licensing deals. In fact, the fully integrated supply chain and technology platform will free Apple from third-party dependencies. Recent revelations show Intel lost multiple billions of dollars in the sales as it battled against Qualcomm's anti-competitive behavior.
Thales Group announced the $4.65 billion acquistion of Gemalto in December 2017. After a long delay with the European Union competition commission, Thales unloaded the Thales General Purpose HSM unit to Entrust Datacard as part of the settlement to finally close the deal in April 2019 . The acquisition led to the aggregation of a comprehensive suite of hardware key management, smart card, and epersonal identity devices with one mega conglomerate.
This category recognizes the enterprise partnership that delivered the most impact for customers and the market.
Healthcare took center stage this year with the public cloud companies clamoring over healthcare partnerships. One of the nation's leading non-profit health systems, Ascension, partnered with Google Cloud's AI and ML solutions to improve healthcare experiences and outcomes. With over 2600 sites of care including 150 hospitals and over 50 senior living facilities, this mega-partnership drew concern among regulators. More than just shifting workloads to the cloud, using GSuite, and putting new tools to work for front line healthcare delivery teams, Project Nightingale, seeks to modernize healthcare with a data-driven approach to transforming the continuum of care. Asscenion's reach provides Google with massive population health data and a good cohort data set to apply ML and AI. This deal represents the battle for industry data in data-driven networks and will be the first of many across industries.
EMR and healthcare tech giant, Cerner, takes a major step towards modernizing their enterprise applications with a cloud first mentality. Historically, the Cerner culture built applications with a not invented here approach. However the opportunity to build in the cloud with Amazon Web Services (AWS), opened up opportunities to rethink and recreate the core Cerner application. Migrating the core Cerner application to AWS, along with the utilization of AWS machine learning platform will hasten the move for Cerner clients towards population health management and value based care.
This category recognizes the best enterprise CEO. Enough said.
Aneel Bhusri has shown the persistence and patience that is needed to potentially change the ERP category for the better. With the closure of the Analysis, Planning and Execution cycle, the back office gains all the innovations of the latest technologies delivered in the cloud. Originally starting with HCM, then adding Finance and more recently Operations capabilities, Workday has set out to inherently integrate analysis, planning and integration automation needs. As with all fundamental changes to the value proposition of a software category, this transition takes time and education of the markets. Both have been given and delivered by Workday with Bhusri pushing through numerous product development architectures as well as acquisition to get the 'virtual cycle' of ERP to a new level. Workday's next step will be the move of Workday's product to the public cloud, in order to take advantage of cheap compute and availability to fuel AI / ML capabilities that are needed to take ERP to the 21st century. Add a deep bench of management talent and a customer focused mission, Workday has delighted a wide range of customers to take market share from legacy players. The mission and purpose started by Co-Founder Dave Duffield and passed on to Aneel Bhusri appears to be on course to transform core operations software in the next decade.
Source: Constellation Research, Inc.
It was a surprise when Oracle product leader and President, Thomas Kurian, switched his commute exit to a few exits south on US 101 from Ralston Road to Mathilda Avenue for Google Cloud. Since his hiring, Kurian has not rested as he expanded on the vision of Google Cloud way beyond the original vision of previous leader Diane Greene. No longer is AI / ML and security are the key value propositions, but Google Cloud has aggressively pursued next gen compute load, with Google Anthos. A bigger focus on GSuite for the future of work and a vertical apps agenda (e.g. in M=media) give Google Cloud a new and better shot at moving up from its current #3 position. A more ISV and open source friendly approach makes Google an attractive cloud provider for vendors that are worried to be squeezed out by larger IaaS players. An executive team overhaul, a bigger focus on go-to-market capacity and commitment to enterprise requirments round up the increased potential of Google Cloud in 2020.
Source: Google
Marc Benioff continues to find the balance between tech for social good and innovation sherpa for enterprises seeking business transformation. From hiring the top talent into salesforce.com for the past two decades to creating new roles such as Chief Equality Officer and creating the Office of Ethical and Humane Use, Marc has pioneered what the modern corporation may look like in the re-emerging trend of stakeholder capitalism. Since inception, Benioff has espoused an integrated philanthropic approach of pledging 1% of product, time, and resources, known as the 1-1-1 model. Salesforce.com has given more than $240 million in grants, 3.5 million hours of community service and product donations of more than 39,000 non-profits and educational institutions. Marc's presence at the World Economic Forum and Business Roundtable have shifted the corporate mindset and shown how tech companies can lead the way to improving global issues.
Source: Insider Associates, LLC
BEST NEW ENTERPRISE CATEGORY
This category recognizes the best new enterprise category that made an impact to the market.
Winner: Sales Engagement Platforms
This category of tools pulls data from CRM systems, productivity tools (e.g. email, phone, collaboration, etc.), and other sources of customer information to organize, prioritize, and automate sales activities to improve close rates and deal sizes. In effect, Sales Engagement Platforms deliver a type of low-code workflow management tool (with a dash of ML and AI). Purpose built for sales people, the systems encapsulate best practices gleaned from actual results. With over 60+ sales engagement solutions in the market, this new category separates the wheat from the chaff. Key vendors embracing this category include: Clearslide, Dealhub, Groove, MixMax, Outreach, Reply.io, RevenueGrid, SalesLoft. Scaura, and Xant.
Runners up: Gig Economy For The Enterprise and Data Driven Digital Networks
GigEconomy for the enterprise recognizes the ability to bring just in-time skills and resources and crowdsourcing platforms together in the future of work. The blending of free-lancers and full timers enable the best talent to be applied to the right engagement and project at all times. Vendors such as Gigster's PeopleCloud and Wipro's TopCoder exemplify this category.
Data-Driven Digital Networks apply disruptive and exponential tech such as Cloud, 5G, IOT, Blockchain, and AI to craft new businesses models with a subscription commerce, smart services, cross value chains, or joint venture approaches. The value of the network comes from the insight, not the transactions. These digital feedback loops power next best action, recommendations, and contextual decisions. IBM FoodTrust won this year's SuperNova Awards in this new enterprise category.
Legendary category king creator Chris Lochhead teamed up with Splunk's CEO Doug Merritt and CMO Carrie Palin to rebrand and relaunch Splunk as the Data To Everything Platform. The launch included President Obama's debut on the tech conference speaking circuit, rock-solid messaging, branding, and go-to-market playbooks. As one of the most sophisticated launches of the decade, the flawless execution has led to massive results with a 40% increase in software revenues, ARR of $1.44B up 53% year over year.
Source: Splunk
Oracle took the sports marketing coup of the year with the transition from AT&T Park in San Francisco to Oracle Park. With the Oracle Arena housing the Golden State Warriors moving to the Chase Center, Oracle's marketing team, led by Judith Sims, picked up naming rights from AT&T. The 20 year and estimated $200M naming rights put competitors Adobe, Coupa, Salesforce, and Workday under the Oracle shadow on the giant scoreboard.
Google Cloud's push to make the enterprise "Googly" led to some creative and expensive ads with the second year of the NCAA partnership . While most sports fans could care less about the ads, the content was relevant and humorous and helped grow the brand awareness at a time Google Cloud Platform critically challenges Amazon Web Services and Microsoft Azure for cloud dominance. The Constellation team found the ads almost at the high-brow level of the Adobe ads of 2017 and 2018. Hopefully in 2020, the Google Cloud marketing team, led by Alison Wagonfeld will focus on more account based marketing activities, field marketing, and event based activities as that's what effective enterprise marketing comes down to, not airport campaigns, and multi-million dollar ad spots. Yet, these ads were well done and award worthy and thus a runner-up.
This category simultaneously recognizes the highest potential and largest failure in enterprise tech
In searching for a new form factor away from the single surface and touch screen, Samsung, Huawei, and Royole attempted to launch a foldable phones in the upper $2000 price range. While the concept was attractive, the execution turned out to be a failure for both the Samsung Galaxy Fold, Huawei MateX, and Royole. Delays during the summer and a heated trade disupte dampened the launches for Huawei while Samsung faced another phone disaster with early users peeling of a key film thinking it was a protective cover. At the end of the day, the foldable phone fad came and went like the emphemeral Cannabis ruderalis. Despite this massive flop, expect Samsung to announce the improved and revamped version in February 2020 ahead of Mobile World Congress. Meanwhile, the new Motorola RAZR is back with a reimagined flip phone for 2020!
The overall tech IPO scene led a round of failures culminating in WeWork. The confluence of quadrillions of investor money, a rush to dominate markets as a monopoly, immature startup-founders, and a rush to build data driven business models with little experience led to WeWork's demise. In fact, this lack of good investment vehicles has every VC, PE firm, and sovereign wealth fund concerned about the lack of billion dollar unicorn prospects. How Andrew Neuman managed to score a G650 private jet for him and his wife with a board asleep at the wheel fully epitomizes the excesses of this era.
Facebook continued a massive fail in supporting privacy policies as Mark Zuckerberg's ethical relativism and Sheryl Sandberg's bad judgment calls over the past five years came home to roost as Facebook faced one massive scandal after another. With the government's three letter agencies chomping at the bit for an enforcement case and big fines, the distractions mounted at Facebook.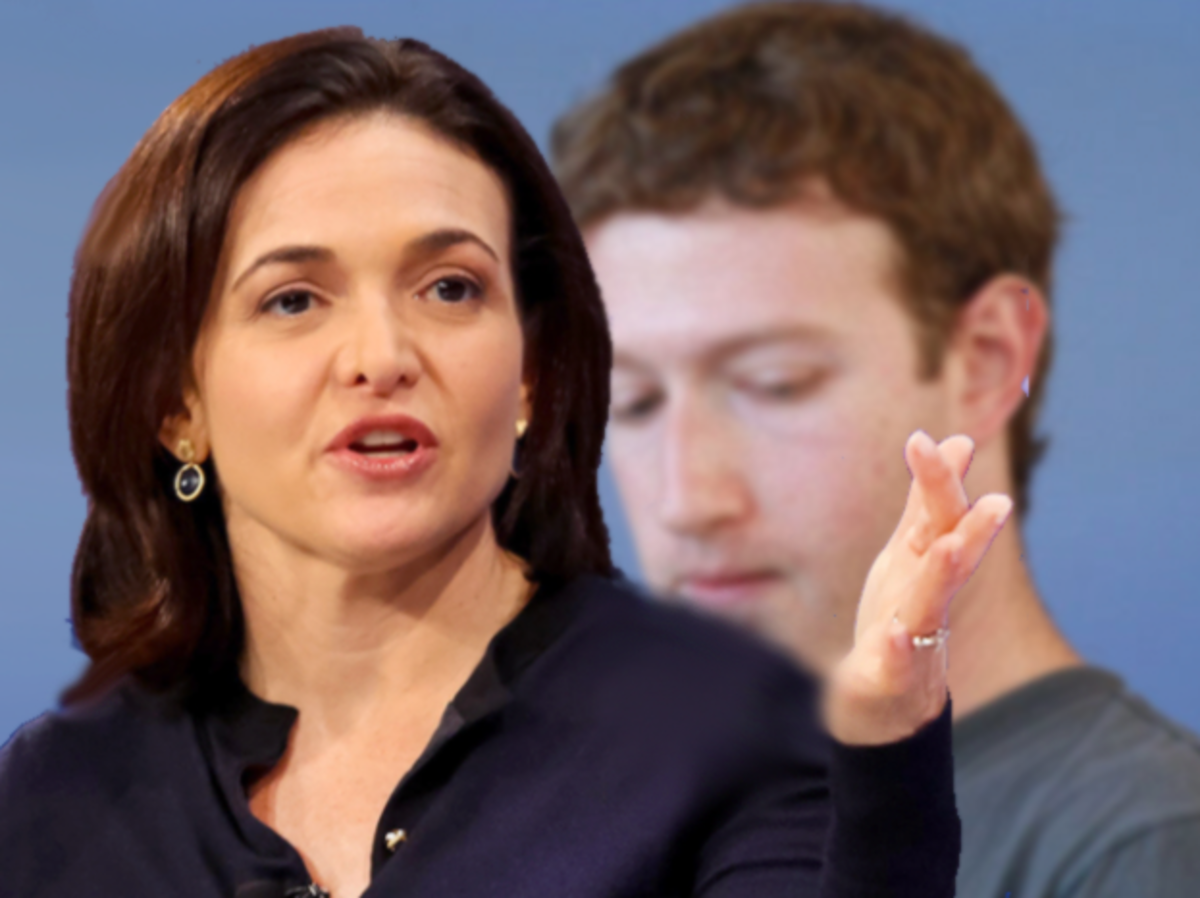 The big blue whale fail hit hard when containerization poster child Docker was acquired by a lesser-known but competent cloud consulting firm, Miarantis. Docker lost in adoption to the more nimble Kubernetes despite raising $280M in funding and failing to IPO or achieve profitability. Pure arrogance met hubris galore in the halcyon halo of early success. The merger may give Docker new life in the Miarantis Cloud Platform, however, Docker lost the battle and Google's Kubernetes won big league.