Google announced May 6 its intention to acquire Looker, in a $2.6 billion, all-cash deal that will see the business intelligence, data applications and embedded analytics vendor become, upon the close of the deal, part of the Google Cloud. The move is not totally unexpected, as Looker was a close partner with Google, but it's the first shot that will likely see Google buy more and, most likely, a competitive response from Amazon Web Services.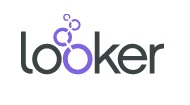 Looker competes with BI and analytics vendors ranging from IBM, Tableau, Qlik and Microsoft PowerBI to Microstrategy, Oracle and SAP. Looker's strengths include its centralized data-modeling and governance, which promotes consistency and reuse. It runs on top of modern cloud databases, including Google BigQuery, AWS Redshift and Snowflake. There's speculation that Snowflake, which is currently independent, might be a next aquisition target for Google.
Looker has been a significant partner for Google, and with each delployment, customers bring significant amounts of data for analysis onto the Google Cloud. The model for Google going forward is likely to be similar to the way Microsoft promotes Power BI at competitive prices, knowing that there's a payoff in bringing more data onto the cloud platform, making it stickier and driving ongoing storage fees.
With Microsoft promoting Power BI and Google soon promoting Looker, watch for AWS to respond by building or buying an analytics and BI offering that's more attractive and comprehensive than QuickSight, which has thus far, in Constellation's estimation, failed to capture much marketshare.
Established BI and analytics vendors have already been responding to the competitive pressure of Power BI by diversifying and deepening their capabilities, variously adding data-management, data-prep, data catalog, and advanced analytics capabilities. Competitors to Looker will point out that LookML coding is not exactly business-user friendly. What's more, the company has not pursued much in the way of augmented analytics or advanced analytic capabilities, though these are strong suits for Google where it could advance Looker functionality. What's more, Looker is dependent on the underlying database for performance, and customers running on Redshift or other clouds may have concerns about the acquisition by Google.
Google's move will surely spark even more intense competition, and perhaps consolidation among BI and analytics vendors.