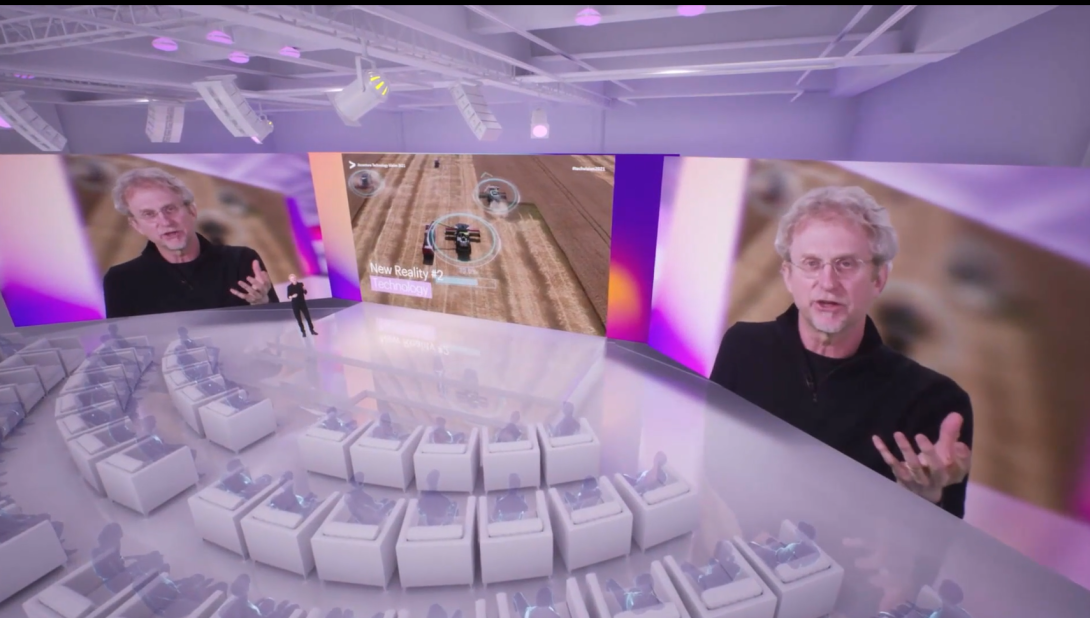 Leaders Wanted For The Post Pandemic Future
On February 17th, 2021, Accenture released its 2021 Technology Vision report.  Paul Daugherty, Group Chief Executive - Technology & Chief Technology Officer; Marc Carrel-Billiard, Senior Managing Director, Innovation Global Lead; and Michael Biltz, Managing Director, Technology Vision shared results from their survey of 6,241 C-level executives and directors at companies across 31 countries and 14 industries.  The report revealed the dire need for technology leadership required to emerge in the post pandemic environment.  As quoted in the report, "During the pandemic, it became starkly clear that there is no leadership without technology leadership".  Some key findings from the annual survey include:
90% of respondents believe they needed to fast forward their digital transformation with cloud at the core
63% of executives report that the pace of digital transformation is accelerating
83%

of executives agree that their

organization's business and

technology strategies are becoming

inseparable—even indistinguishable
2021 Technology Vision Trends Enable A Better Future
The five big trends for 2021 include (see Figure 1):
Stack strategically. The technology stack architecture emerges as a competitive advantage or liability.  Organizations are elevating the need "to build and wield" the most competitive technology stack.   Organizations must move from reducing technical debt to accumulating technical wealth.
Mirrored world. The digitization of the physical world ushers in a new era of digital twins. These digital twins

will drive living

models of factories, supply chains, buildings, and ecosystems.  Trusted data practices provide the foundation for a mirrored world success.

I, technologist.  Democratization of technologies through automation, low code platforms, natural language processing, and computer vision means everyone can become a technologist.  How organizations enable and empower all types of workers to collaborate will determine the organization's future.  Organizations must create a supportive culture to enable grass root technologists to innovate.
Anywhere, everywhere.  Organizations must support the bring your own environment (BYOE).  The role of human machine interaction plays a greater role in the future. Culture must match the organization's objective.
From me to we.  Digital partnerships will help companies provide a path out of the chaos. Multiparty systems showcase who future networks bring win-win value propositions.
Figure 1. The 2021 Accenture Technology Vision Trends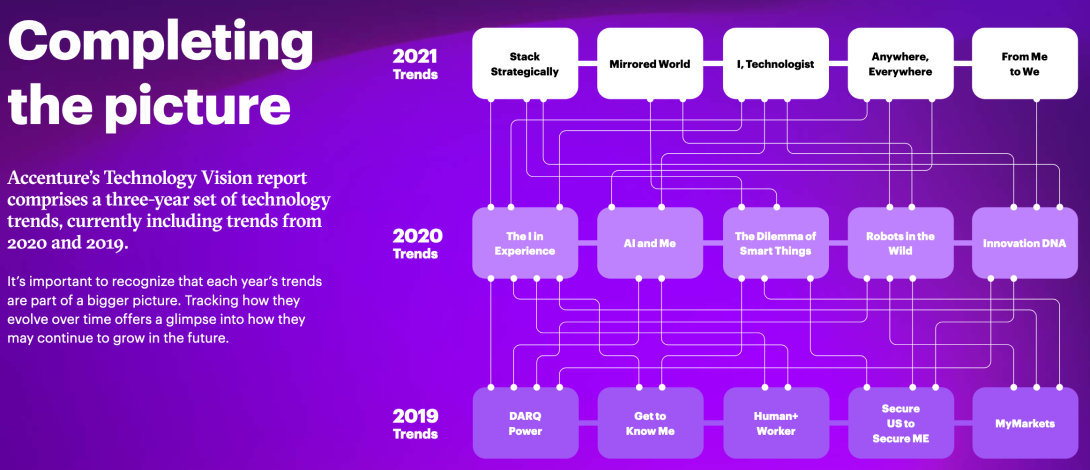 Source: Accenture
The Bottom Line: Compressed Digital Transformation Is The Post Pandemic Reality
The post pandemic playbook will require a closer alignment of business and technology.  The new business models and monetization models require that every organization build mastery on five levels:
Cloud
Process
Analytics
Automation
AI
Mastery of these five elements provide leaders the foundation for not only digital transformation, but also the ability to compete with the emerging digital giants for the monetization of networks via ads, search, products, services, memberships, and subscriptions.  Successful projects in digital transformation and a post pandemic recovery will require technology leadership at the leadership level.